Gaining Executive Support for an Employee Advocacy Program
Learn how to get executive support for an employee advocacy program and how to make sure leadership is on your side.

Deciding to implement an employee advocacy program within your company is an exciting and sometimes overwhelming feeling.
It's a decision that can transform your company, boost revenue, and improve overall ROI within sales, marketing, HR, and communication departments.
Yet, as with any new strategy and program, getting executive support and interest will be the main driving factor in the approval and success of implementation and ongoing use.
Launching an employee advocacy program is no different, and in fact, your job is to fully convince and prove to your executive team or leadership why they need to buy-in.
It can be a bit nerve-wracking and you may not know exactly where to start by convincing the executive team on something like employee advocacy, which is still a relatively new (and growing) space.
While other tech programs are more familiar and may be easy getting budget approval, employee advocacy can take a bit more than that.
Sounds somewhat intimidating right? But, there is some good news for you.
After working with thousands of prospects who have asked about this and were looking for ways to gain executive support, we have some insight that will make it much easier for you.
If you are ready for employee advocacy, these below two tiers will cover everything you need to do to make sure you get executive support.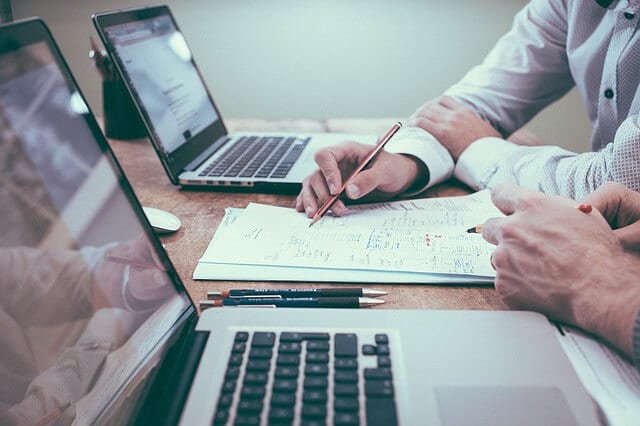 Tier 1: The Basics
When it comes to executive support, your leaders are most likely short on time and want the main points of how this will accelerate our business. Generally, they are not going to need all the basics or to be frank, really care. It comes down to budget, revenue, and how it impacts the company.
Yet, before we get into that, you still need to start with the basics as no executive team is the same and you'd certainly rather be prepared than caught off guard by a simple question.

Know employee advocacy inside and out

Seems obvious that you should know about employee advocacy, but it takes more than knowing a simple definition. Read as much information as you can about the strategy and why in recent years more companies have valued it.
We made this easier for you, as we packed everything about employee advocacy in this massive blog post, which has a glossary that you can jump to different sections or the parts that matter to you.
More importantly, whether you are in sales, marketing, HR, or communications, know how each department can benefit from employee advocacy and a program. It shows not only that you are thinking about your team, but how the overall company can see results. Many companies roll out employee advocacy to specific departments, which then end up being company-wide.
It shows your knowledge and that you did your research well in advance. Again, many executives may not care much about these details, but some may want to be educated and others may just ask general questions. No matter what, it's better to be prepared than be caught stumbling on a simple question.

Understand the value of social media and online conversations for business

It's unavoidable these days–conversations about your brand, product, services are online and social media is a huge driver of that. Surely, your company probably has a social media team or the marketing team handles social posting, but you need more than a corporate handle sharing online.
Employees are trusted resources (especially online), which they can share content and engage potential customers on behalf of the company. Plus, employees advocating can weed out any negative vibes online and help generate better PR.
All this is a major reason why employee advocacy exists!
Yet, nothing backs up this knowledge more than data and stats. So always have a few solid statistics in your arsenal, which will help you gain executive support. For example:
Content shared by employees receives 8x more engagement than content shared by brand channels (Social Media Today)
33% of buyers trust the brand whilst 90% of customers trust product or service recommendations from people they know (Nielsen Global Online Consumer Survey)
Brand messages are re-shared 24x more frequently when distributed by employees vs a brand (MSLGroup)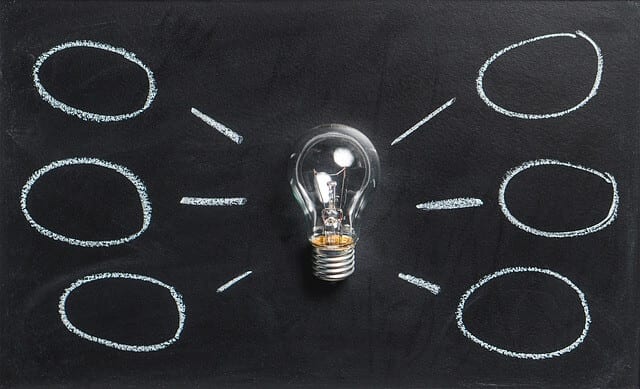 Tier 2: Required Knowledge
In our second tier, this is information you must be prepared to talk about and share with your executive team. These are the points and information that will matter most to them and can make or break a sign off in an employee advocacy program and strategy.

Know how an employee advocacy program aligns with overall business goals

While there may be a unique spin on your company's overall goals, the majority of businesses want to bring in more revenue, reduce costs, and build stronger relationships with customers/clients.
This is what matters to your executive team and without clearly identifying some numbers and results a program can bring, they may tune you out.
While highlighting aspects like amplifying brand visibility, increasing web traffic, boosting quality leads, and improving employee engagement are all great points, you'll need to be a bit more detailed.
Of course, you won't know the EXACT results before a program is actually implemented, however you can do a few calculations that can help you phrase it like:
"By implementing an employee advocacy program to our sales teams, they can potentially increase their close deals by XX% and increase pipeline by 2x."
"We spend $X each year on paid advertising to cold prospects, while we can save $X with an employee advocacy program where content is seen by employee networks, who are more receptive to the content."
"With paid social getting more expensive, an employee advocacy program can potentially reduce the cost-per-click by $X, while increasing the quality of the leads by XX%."
The above are just some examples but are ones our clients have used to gain executive support. There are others that may come to mind, pending the department(s) who are looking to get involved or the reasons you are looking to get a program started, so your data points will vary.
The general idea is you need highlight numbers that show where revenue, leads, and ROI are improved.

Why a central employee advocacy program makes sense

Many times after researching and understanding the value of employee advocacy, company's try to implement one within their departments without a platform in place.
This typically ends up being a company newsletter with content and a policy that encourages employees to be active on social. Initially, some traction may happen, but ultimately it will fail.
There are a few reasons for this failure including company newsletters get buried in employees inboxes, content is spammy, no third-party content, employees do not feel involved, employees are not even aware it's okay to share articles, no easy way to track KPIs, etc.
With a central employee advocacy program, employees can login whenever and wherever, easily share or schedule posts, have their own personal streams, third-party streams, host field and sales marketing materials, can get involved in the conversations about content, will see their company values social sharing, can see stats and what their contributions are bringing, etc.
Additionally, your employee advocacy program should have numerous integrations along with mobile apps. EveryoneSocial, for example, has additional items: built-in app directly in Salesforce and browser extensions to make getting involved easier than ever.
Yet, one major aspect you are able to share with executives is any good vendor will not just be providing a platform, but offer continuous training and support to ensure success. This should be a great selling point for your executive team, because, without the knowledge or proper support, you're just throwing another software platform into your tech stack hoping for results. Not something your executive team will want to do.

Do your vendor research and be prepared

Besides knowing the basic terminology, the value that employee advocacy can bring to your company specifically, you'll need to already have vendors narrowed down for your executive team.
Once you have shared some specific numbers and how it aligns with company goals, a typical interest will be the vendors and their functions, integrations, costs, and terms. You might even have one specifically in mind already, but you should always have a few listed out.
A way to strengthen your proposal is to have examples of other companies utilizing that vendors' software, their typical results, and even look at software review sites like G2 Crowd that can give you some additional insight.
Any good vendor will happily provide you with insights, case studies, a client referral, or anything you may need about them and their product results. If they do not have something or are not willing to give you information, then beware of that vendor as their software may not be properly built to handle your initiative.
If you aren't prepared about the vendor you want or armed with information about potential vendors, your executives will not take you seriously. Again, not every executive team is alike, but you want to cover as many aspects about vendors as possible. Your executive team will be much more receptive to your request when you have done all the "heavy-lifting."

Final Thoughts
Employee advocacy programs have continued to grow in popularity and are why brands like Dell, Kelly Services, Electronic Arts, ADP, and many others have made it a priority for their marketing and sales stacks.
It's also exciting for your company and helps grow the brand, but before you can fully implement a program you'll need executive support. Depending on your executive leadership, you may need to educate them or may only need to give the "big picture" items (value and results the company could expect).
No matter what, understanding the basics of what employee advocacy is and the value social media brings to the company will be extremely important. Even if your executive team understands these points, you need to be prepared for any question they may throw at you about it.
But more importantly, gaining executive support is a numbers game and what an employee advocacy platform can actually do for the business. Many executive team members might not care about the basics and want the main points of how this affects revenue and ROI.
You won't have every exact number in the beginning, but you should be able to put together some potential scenarios of how implementing a program makes sense and where money can be saved. This is what can make or break support for your employee advocacy initiative.
Although it may sound like a lot, if you follow the above points and come prepared, your executive team will certainly be more receptive and interested in how employee advocacy program can transform the company.

Looking to implement an employee advocacy program? Get your personal demo of EveryoneSocial and learn how our team offers on-going support, including help to get your executive team on board.