Data & Reporting
Visibility across every angle of your program, from macro to micro.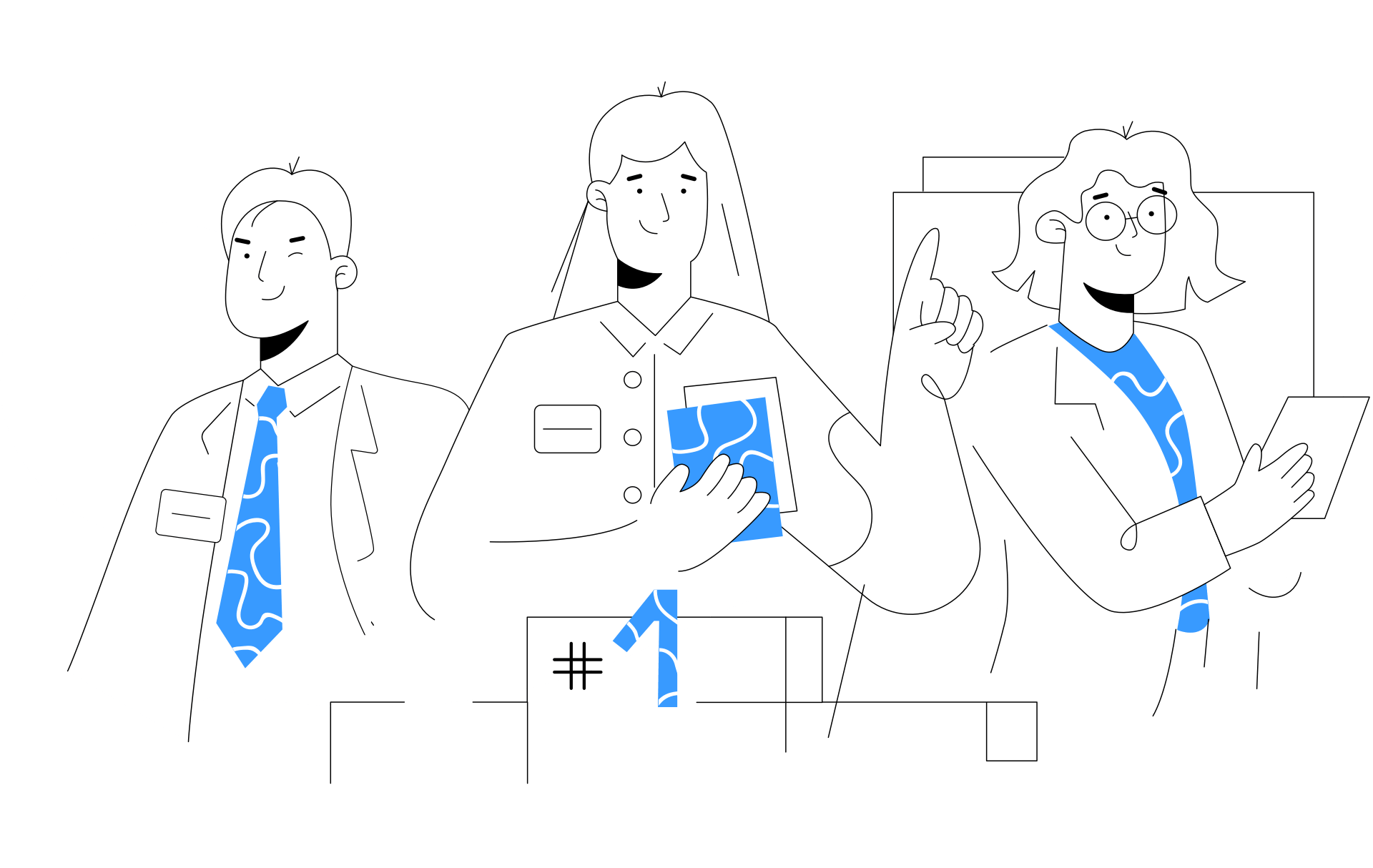 Understand internal and external activity

Analyze how engaged your people are within EveryoneSocial, what they're sharing, and how many clicks they're driving.

Visibility down to the individual share

Zoom in to the performance of an individual user, post, or share to understand what's really working and where the magic is happening.

Ready for export to your data warehouse

All of the data within your EveryoneSocial account is available for export and ready for ingestion into your data stack.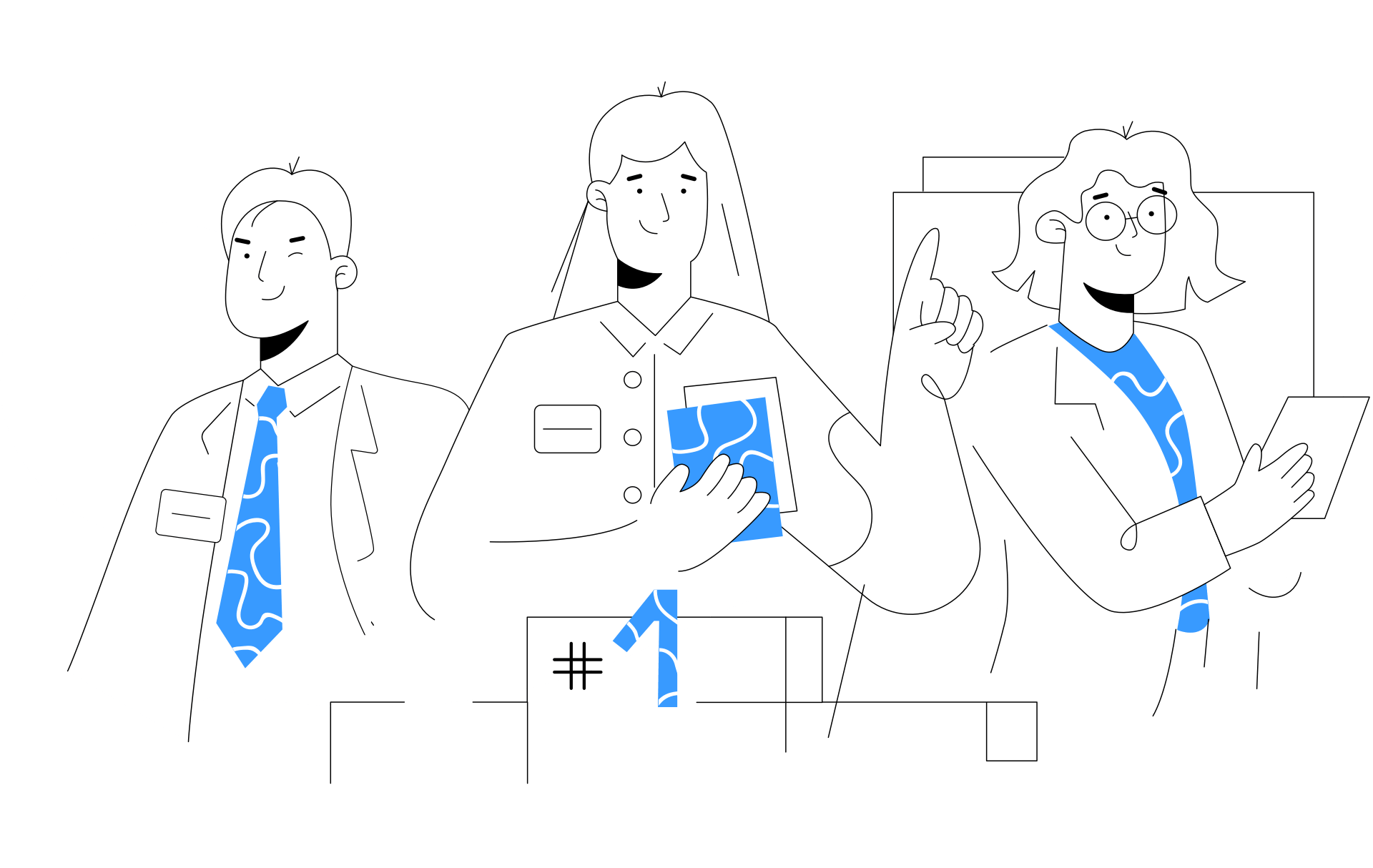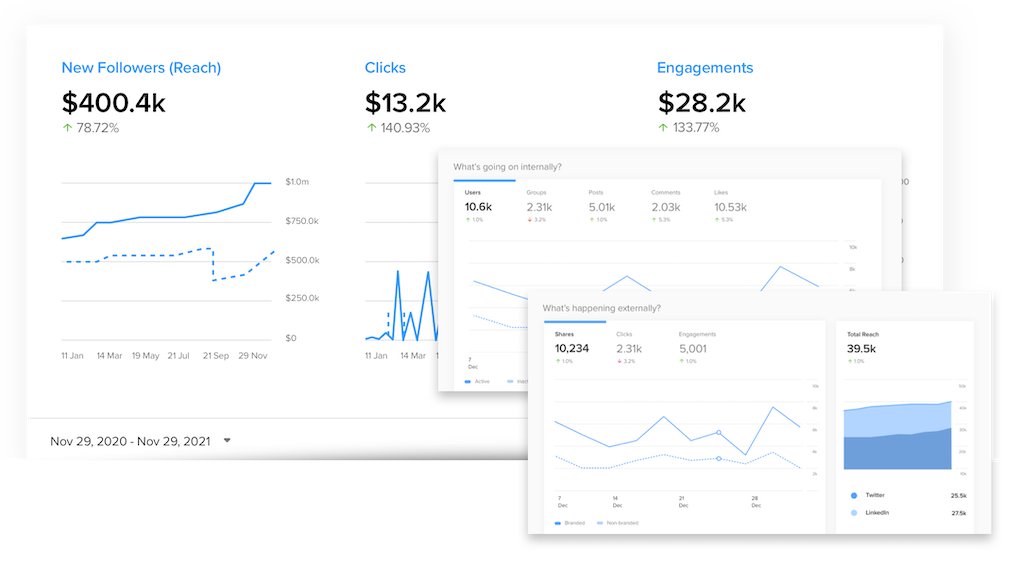 See A Holistic View
View your program's performance at a glance using our straightforward reporting dashboard.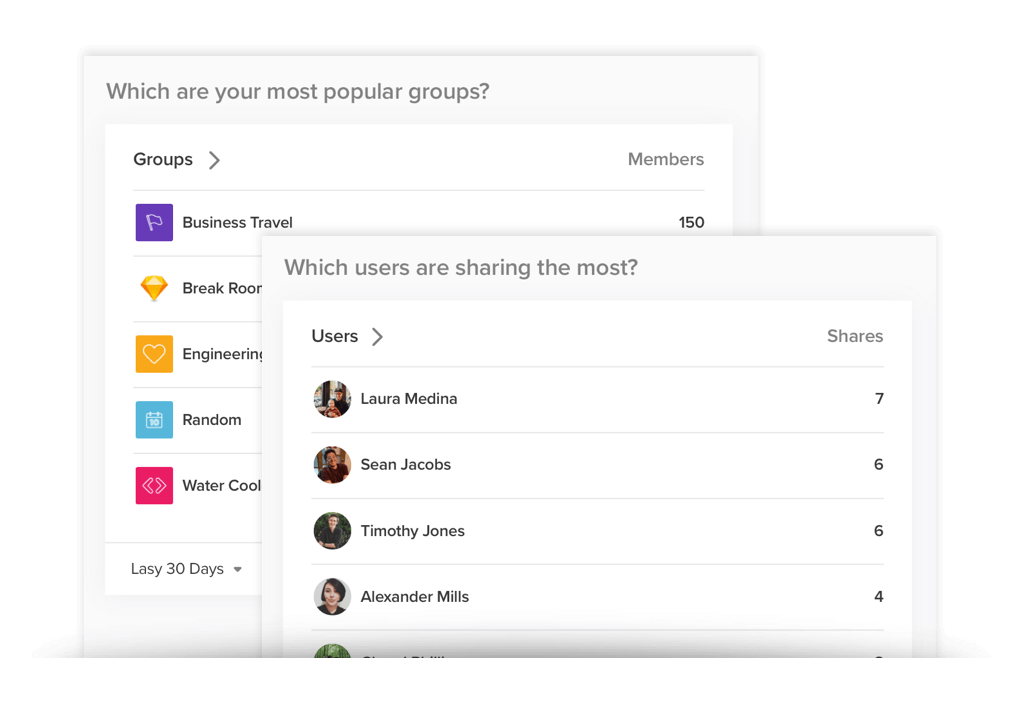 Identify Top Users and Content Trends
You'll have all the data you need to understand what's resonating with your people vs. what isn't, and what you should be doing more of.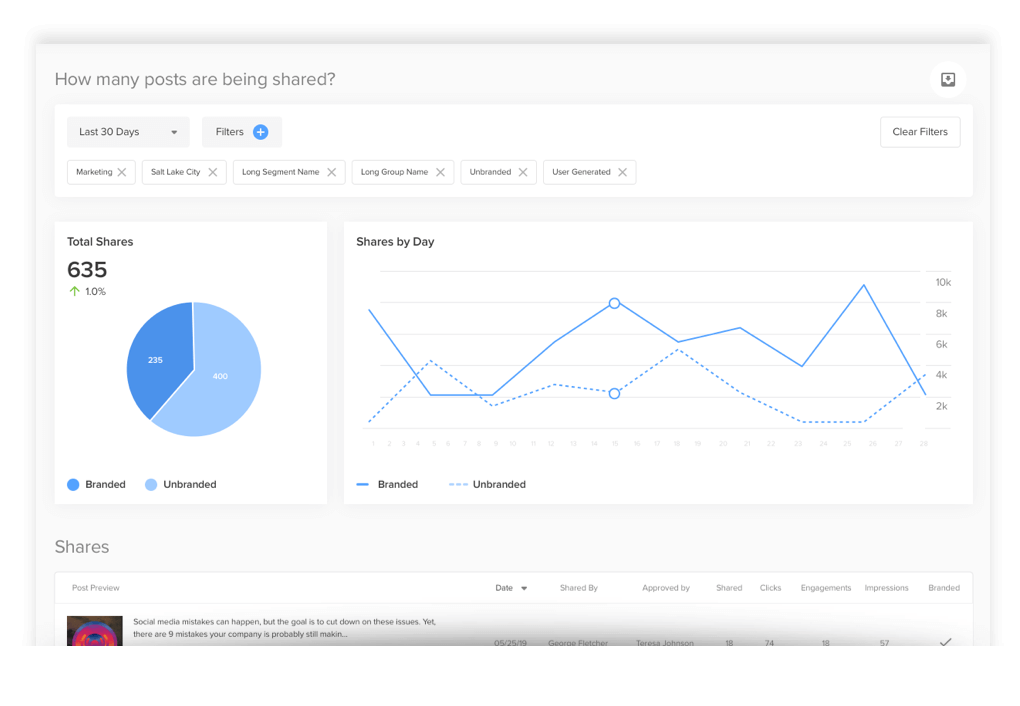 Analyze Granular Sharing Data
Clearly understand what content your users are sharing, where they're sharing it, and the resulting clicks and engagements those shares are generating.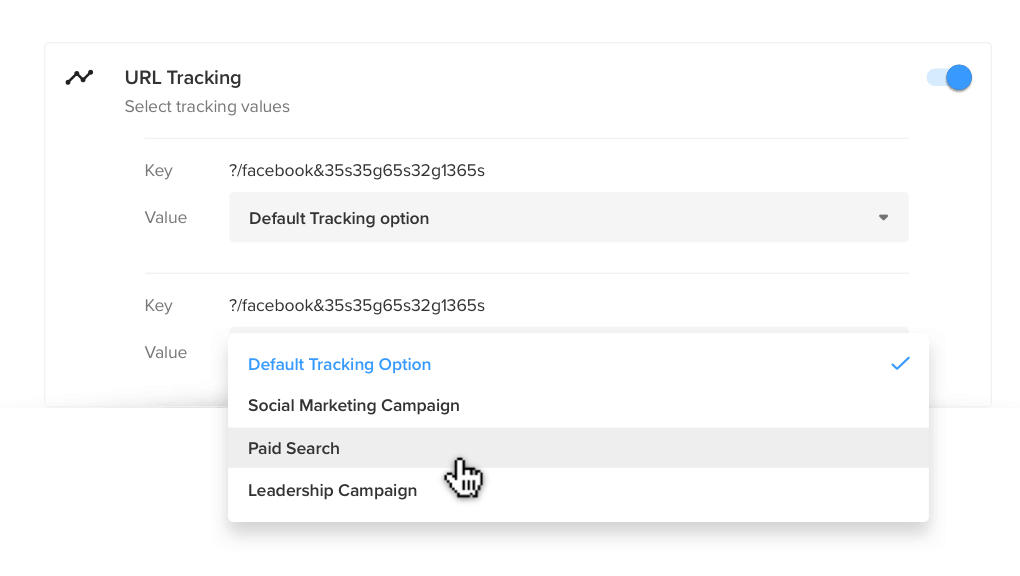 Correctly Attribute Downstream Events
See exactly which user generated the share, which drove the click, which converted the prospect, which resulted in closing the deal.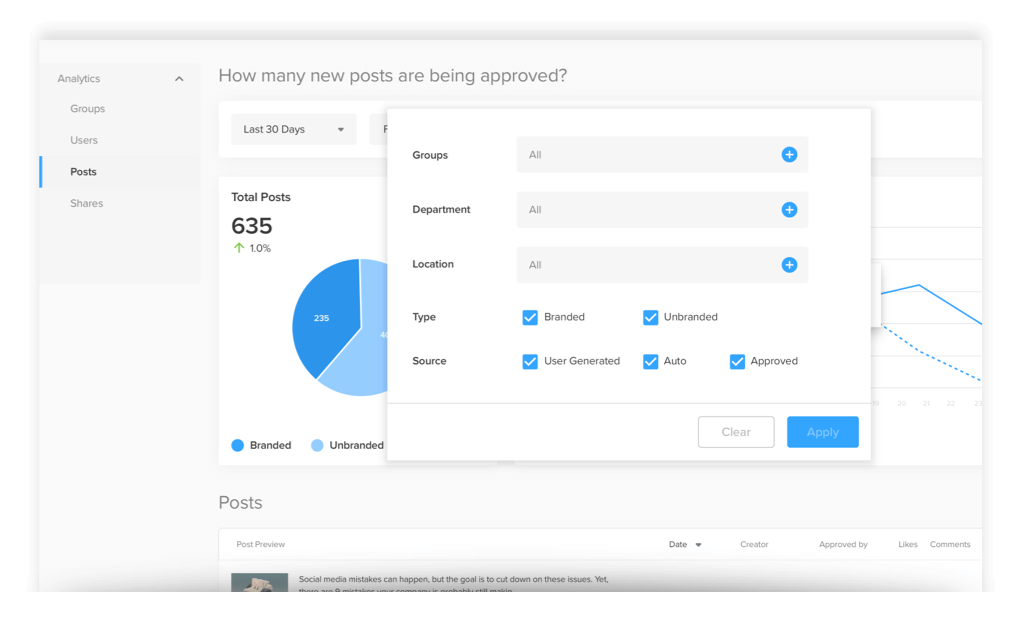 Remember Your Moderators
Moderators play a critical role in program management, which is why we provide them with their very own set of analytics dashboards and reports.
We know you'll be successful on day one, however our data reporting ensures that you'll stay successful over the long term.
Track shares, clicks, engagements, reach, and all the other events that help you and your team hit your goals month in, month out.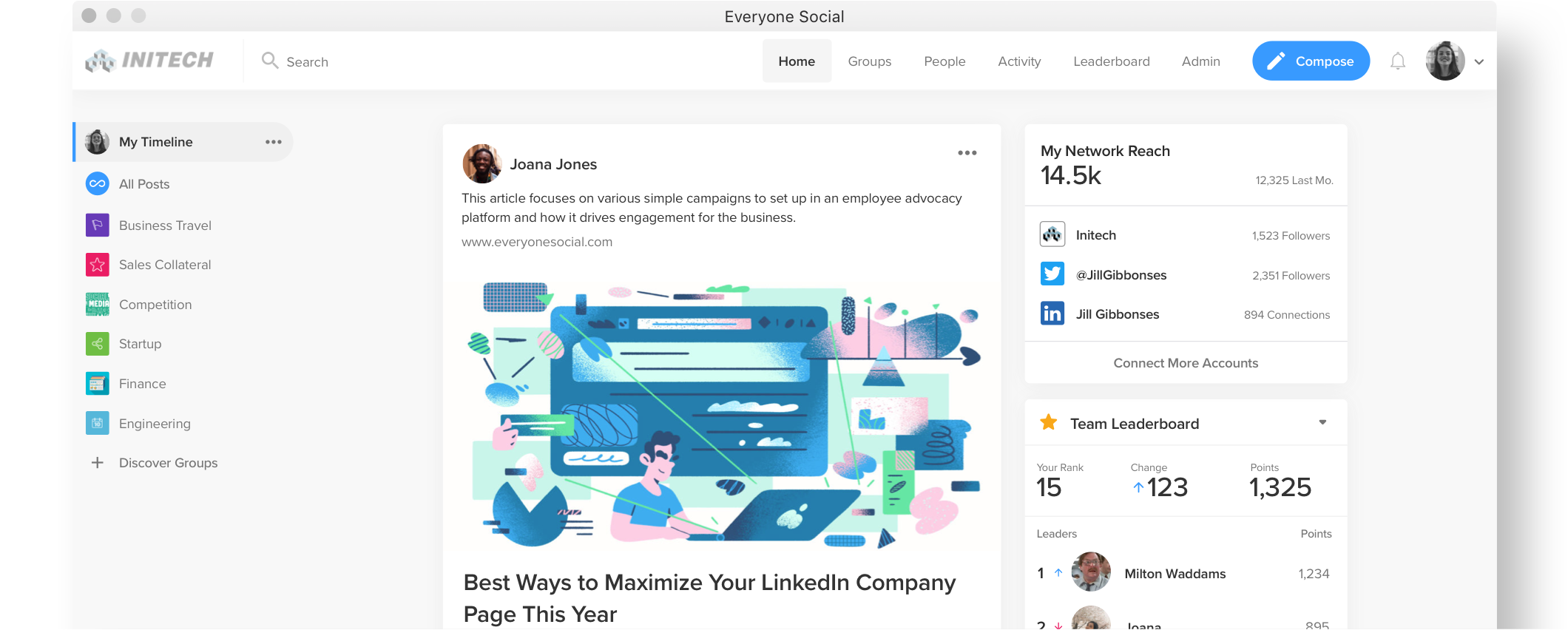 You're in good company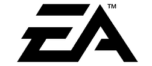 Where once employees felt like they worked for Electronic Arts, now they felt like they ARE Electronic Arts.

I love how easy it is to use. The competition doesn't even compare.

From ease-of-use and detailed metrics, to the amplification of marketing results and sales enablement—it's a win.
---