Sharing & Amplification
One-click distribution to all of your employees' networks.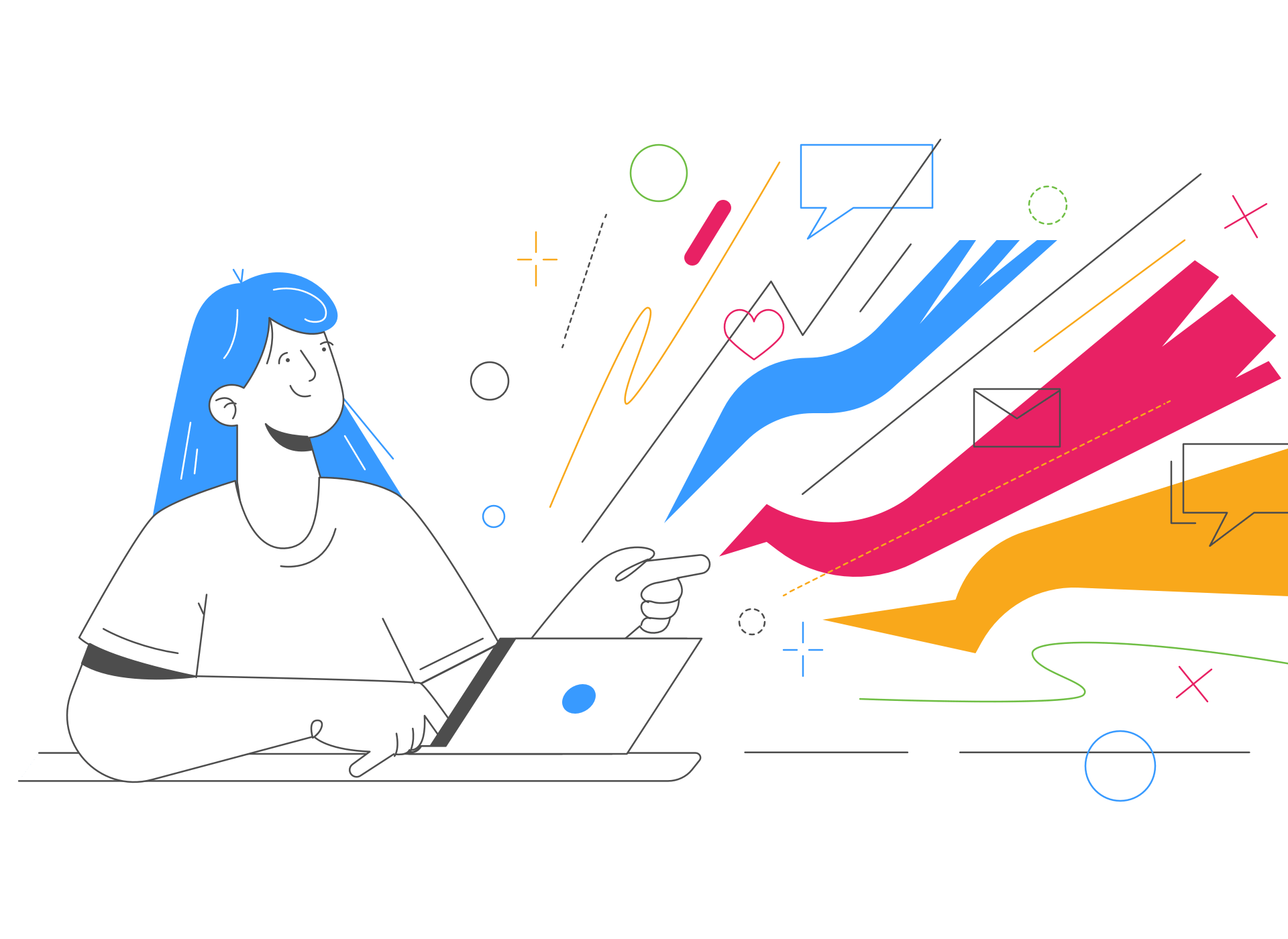 Share anything, anywhere

EveryoneSocial enables your people to share anything, anywhere, to anyone, via any channel, period.

Simple enough for everyone

Everyone has a network, therefore everyone should share. If you can click your mouse, you can share from EveryoneSocial.

Authentic at all times

The foundation of success on social is authenticity. When your people share, it's shared by them, in their voice, 100% of the time.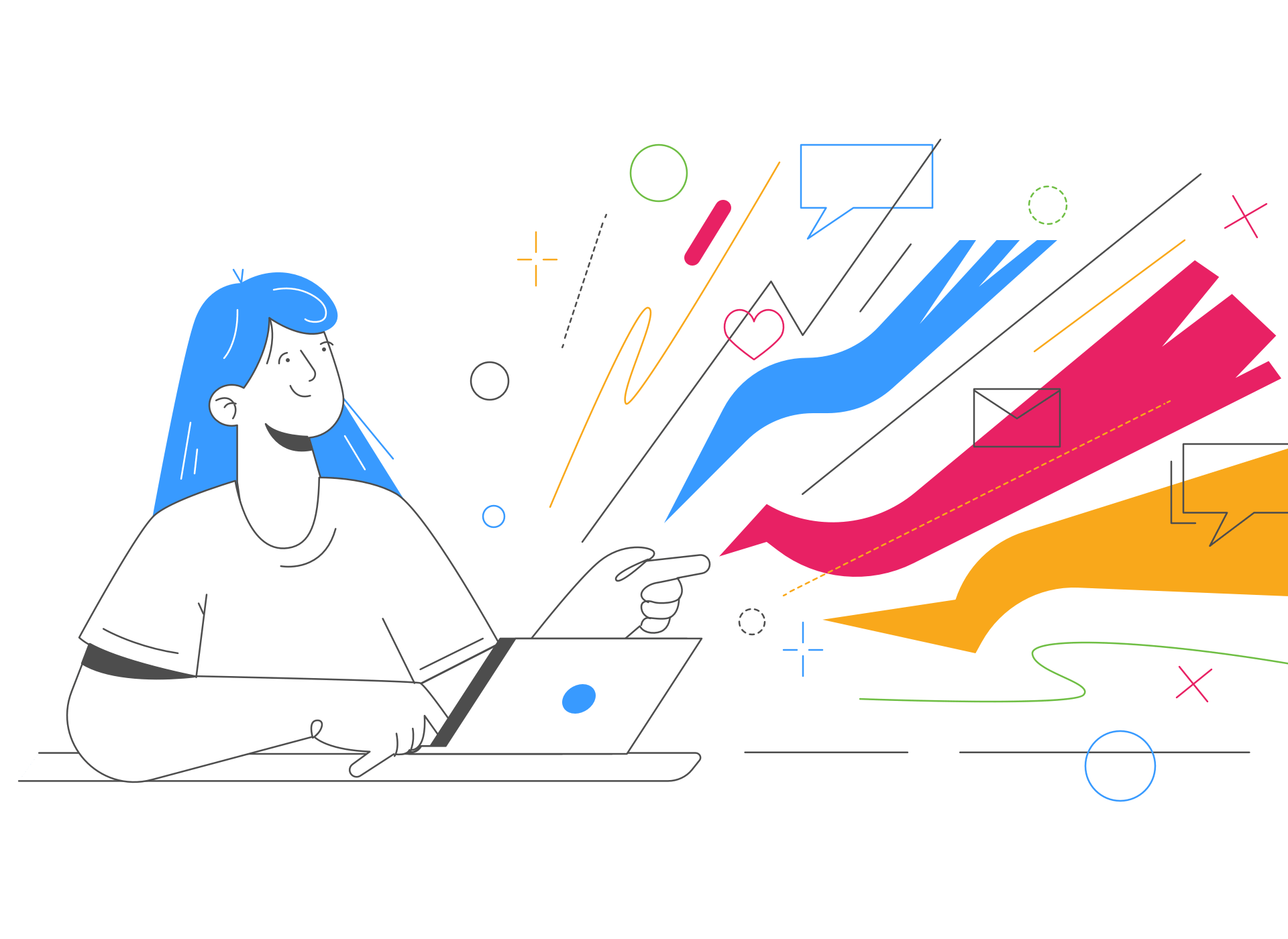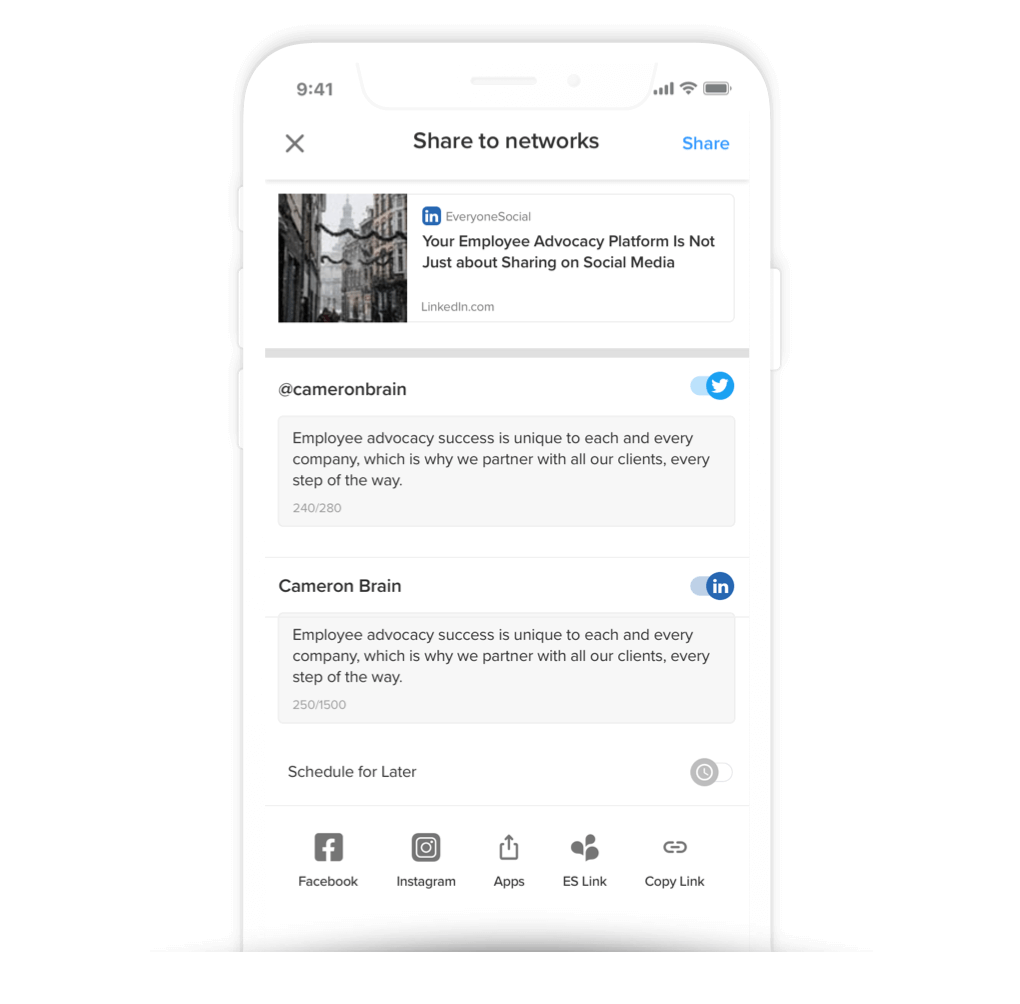 Networks:
Share once, distribute everywhere
With a single click, your people can share content to all of their most important networks.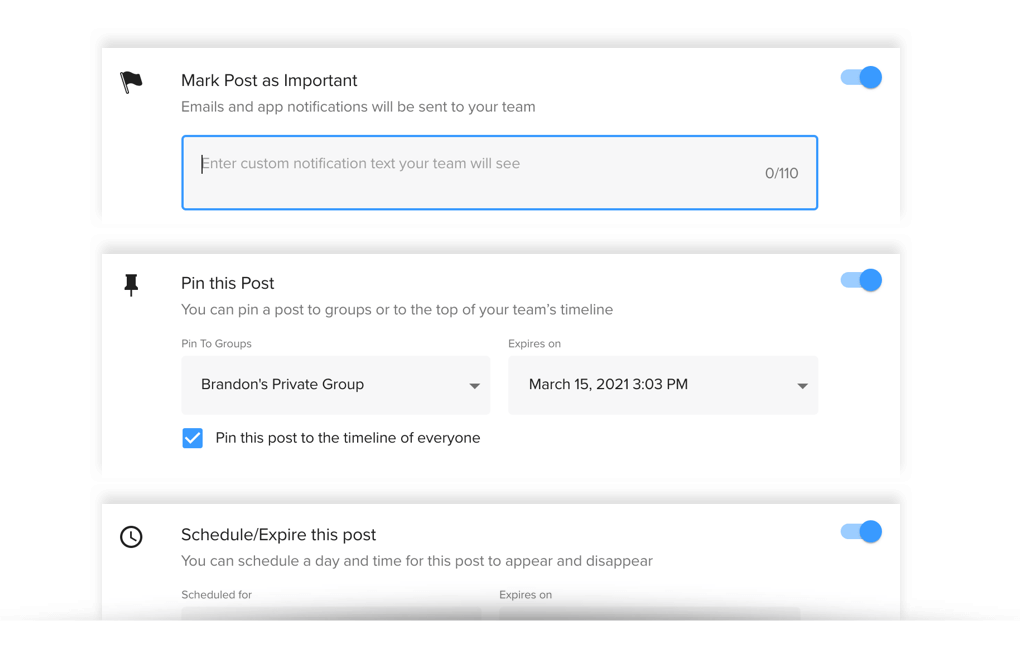 Optimization:
Make it easy and impactful
Provide suggested share copy and hashtags, send your people a notification, pin it to the top of their feed.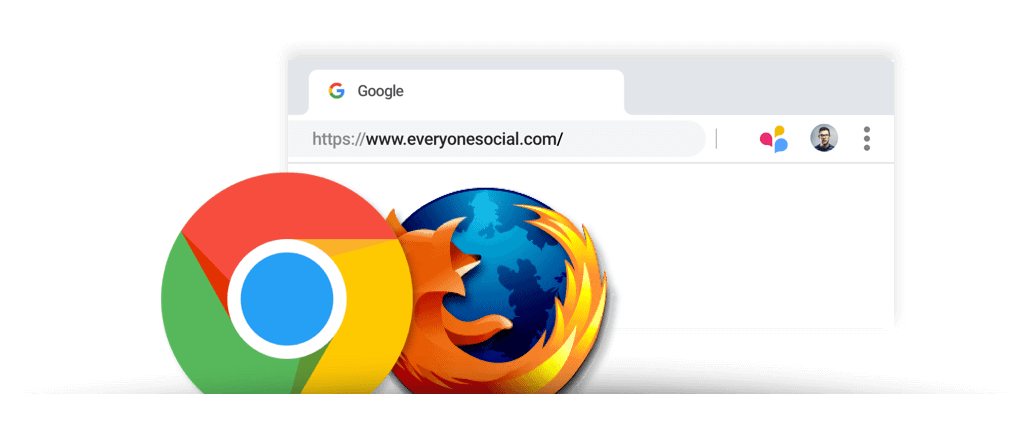 Tools:
Share wherever you are
Stay on the pulse and receive suggested content from your EveryoneSocial community with our Chrome web browser extension.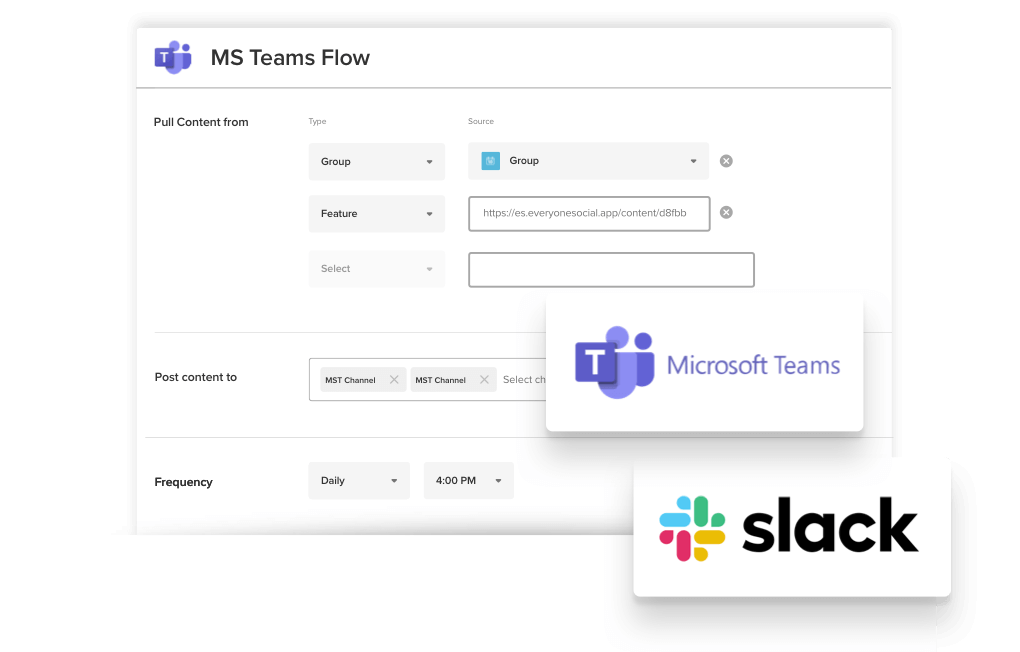 Integrations:
Sharing within Slack and Teams
Bring sharing to your people! Allow them to share directly from Slack and Teams with all the benefits of EveryoneSocial.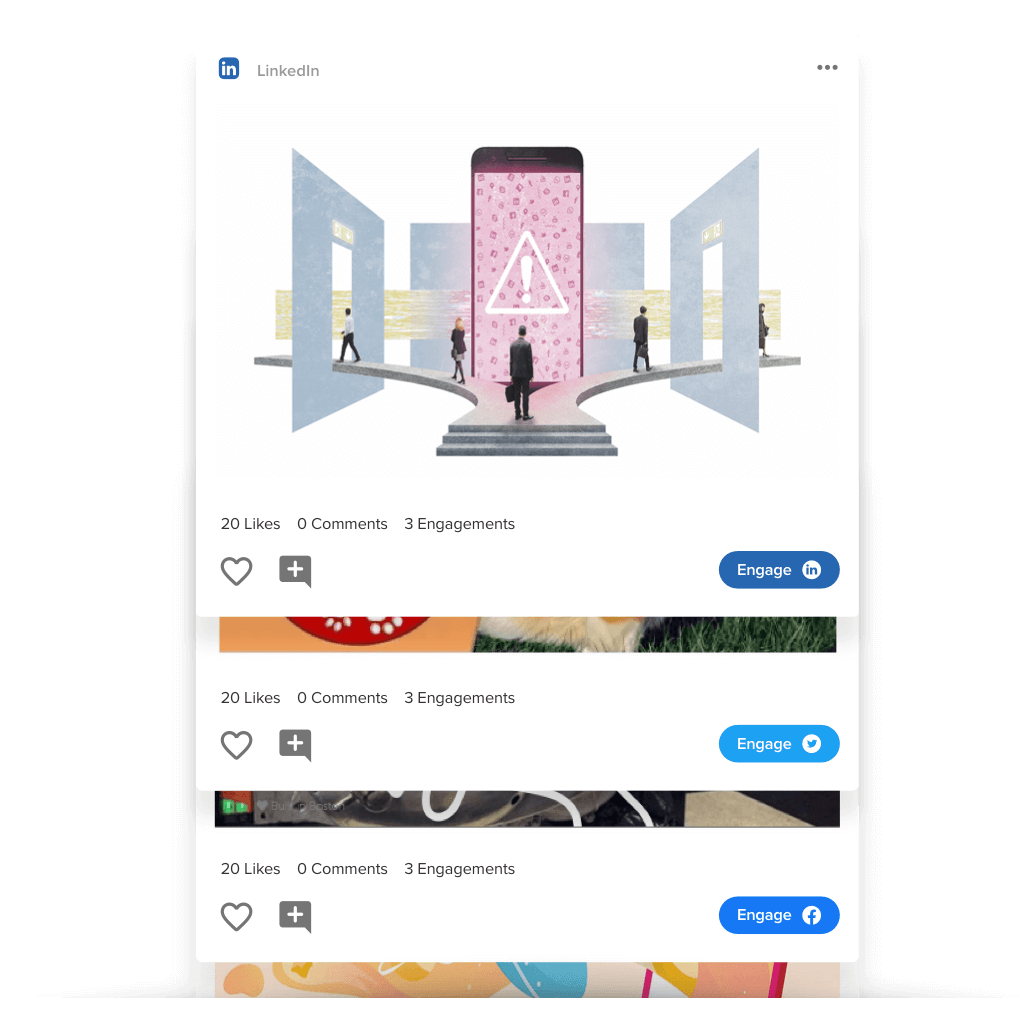 Engage:
Let's go viral!
Have an existing social post you want your people to promote? Simple, create an "engage" post in EveryoneSocial.
You'll be amazed what you and your team will achieve.
One piece of content, shared by everyone in your company, multiplied by everyone in their networks equals a whole new level of brand exposure.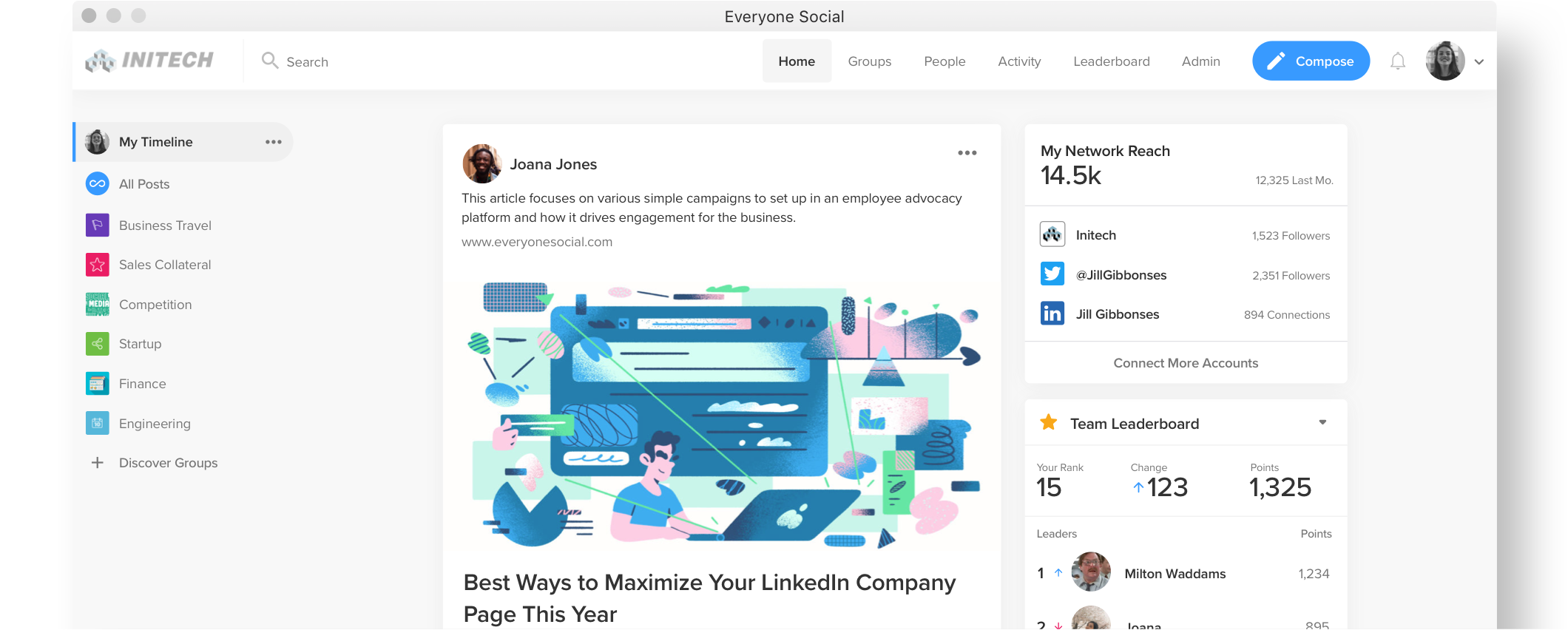 You're in good company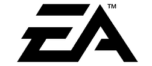 Where once employees felt like they worked for Electronic Arts, now they felt like they ARE Electronic Arts.

I love how easy it is to use. The competition doesn't even compare.

From ease-of-use and detailed metrics, to the amplification of marketing results and sales enablement—it's a win.
---