What to Expect?
EveryoneSocial fully equips your people to succeed in the digital world by providing them with: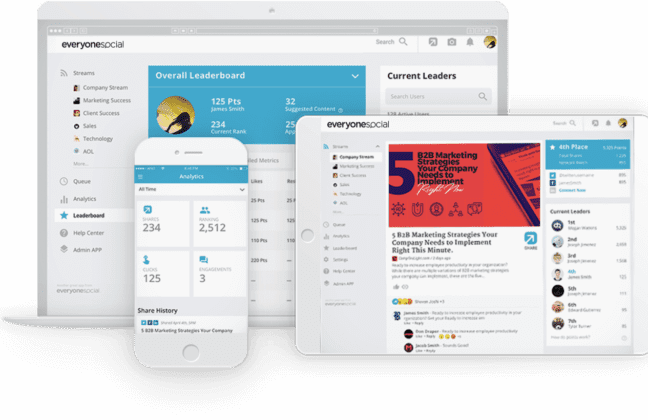 Highly Relevant Content
Highly relevant content and information from marketing and external sources such as field marketing materials, company announcements, and news on prospects, customers, and competitors all at their fingertips.
Easy-to-use Tools
Easy-to-use tools to connect and engage with buyers across social and other digital channels including email, Linkedin, Twitter, Facebook, Xing, Wechat, and Slack.
Analytics
Reporting that helps them understand how their network is growing and engaging and allows you (and your marketing or sales leaders) to understand what the team as a whole is driving in terms of lift.