A tool you and your people

will want to use
Employees on EveryoneSocial share 60x per year to Linkedin and Twitter!
Let's chat about what our top-rated platform can do for you! 👇
Feature Highlights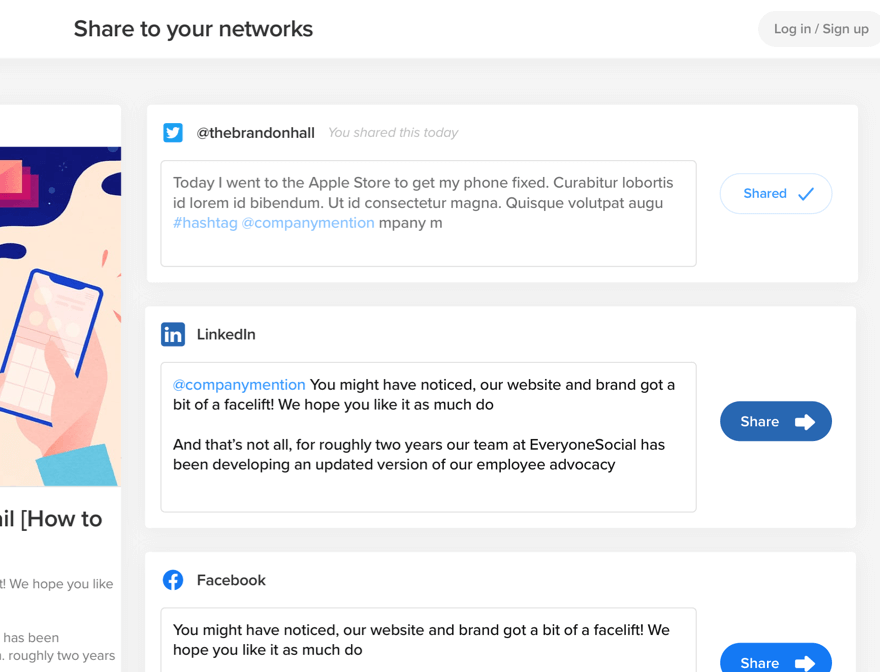 Sharing tools
Share to any — and every — social network with just a click.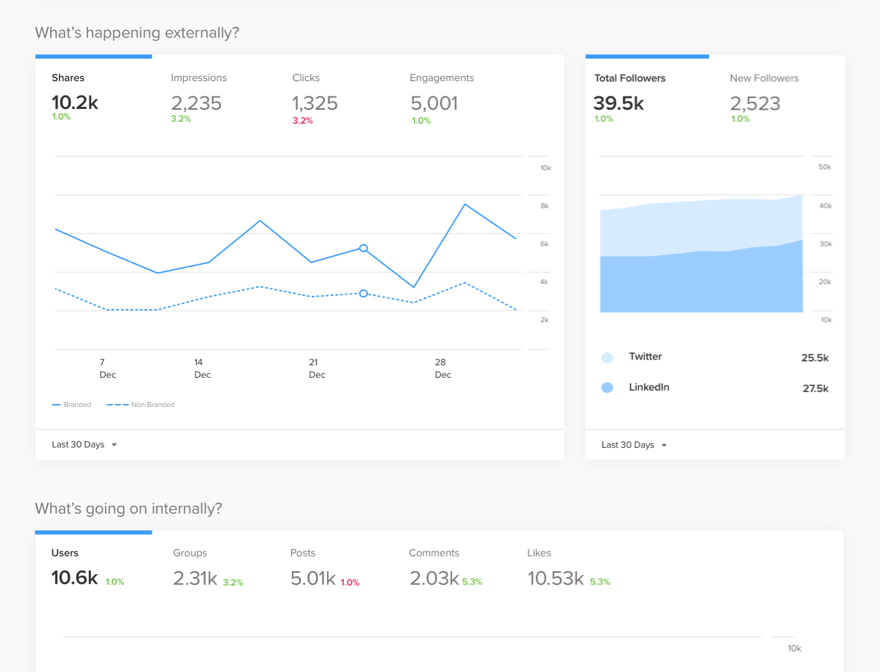 Data, lots of data!
See what people share, the engagement they drive, and more — right down to the individual user.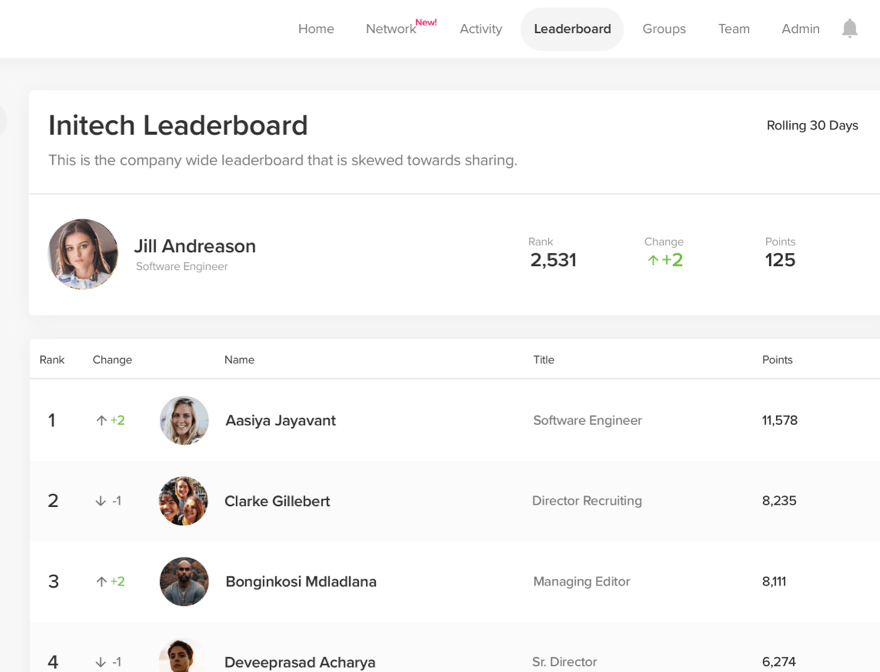 Leaderboards
Tap into the power of gamification and customize leaderboards to drive engagement.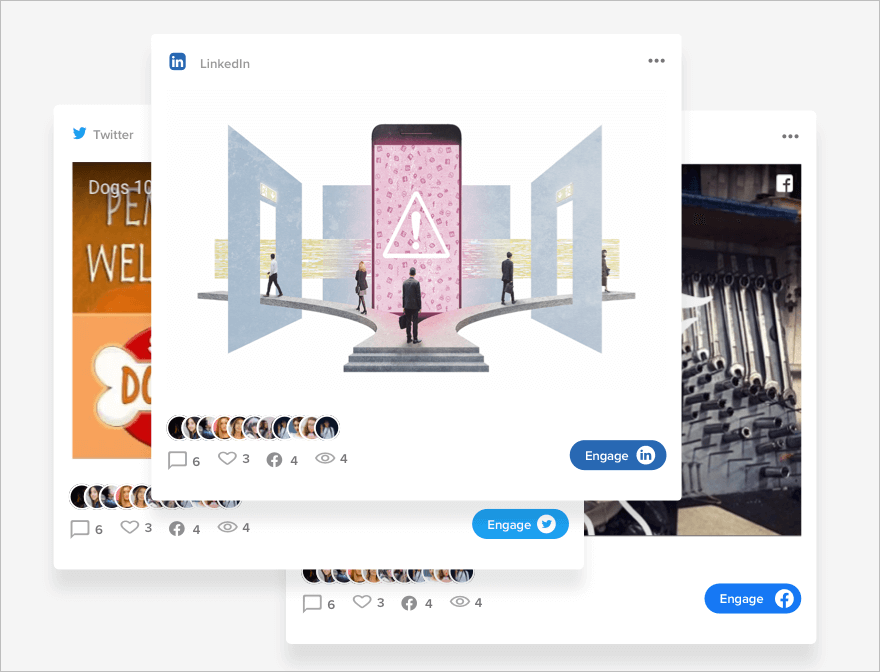 Engage Posts
Mark specific posts as important to drive more attention and help them trend.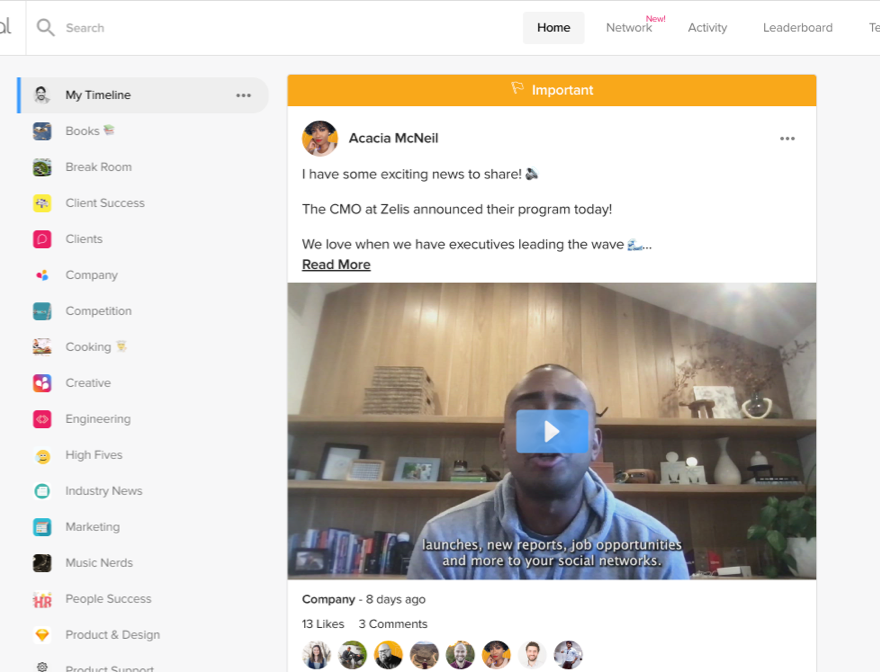 Video
Easily share video to social channels to drive engagement.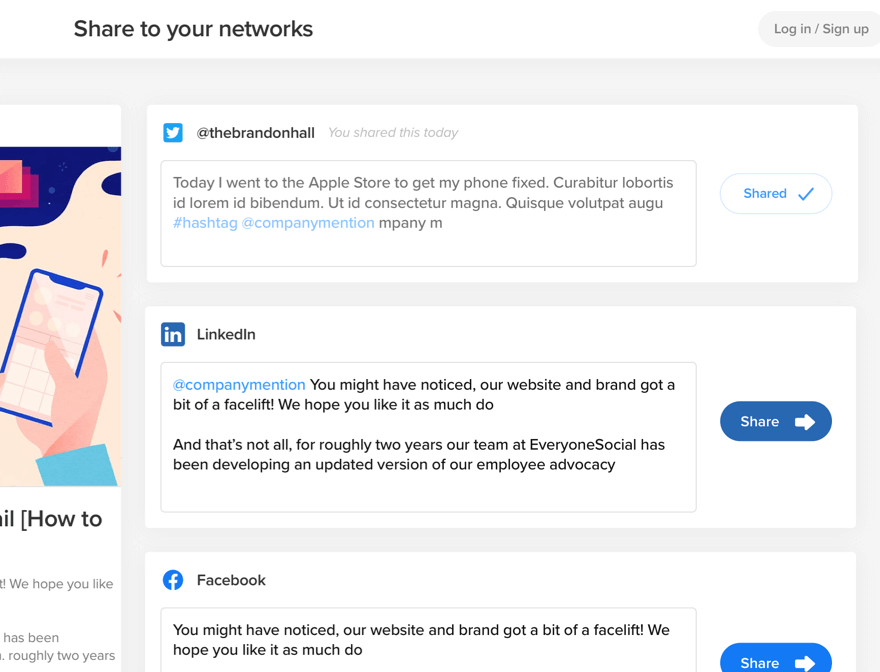 Public Post Pages
Make content shared from EveryoneSocial accessible to anyone — even non-users.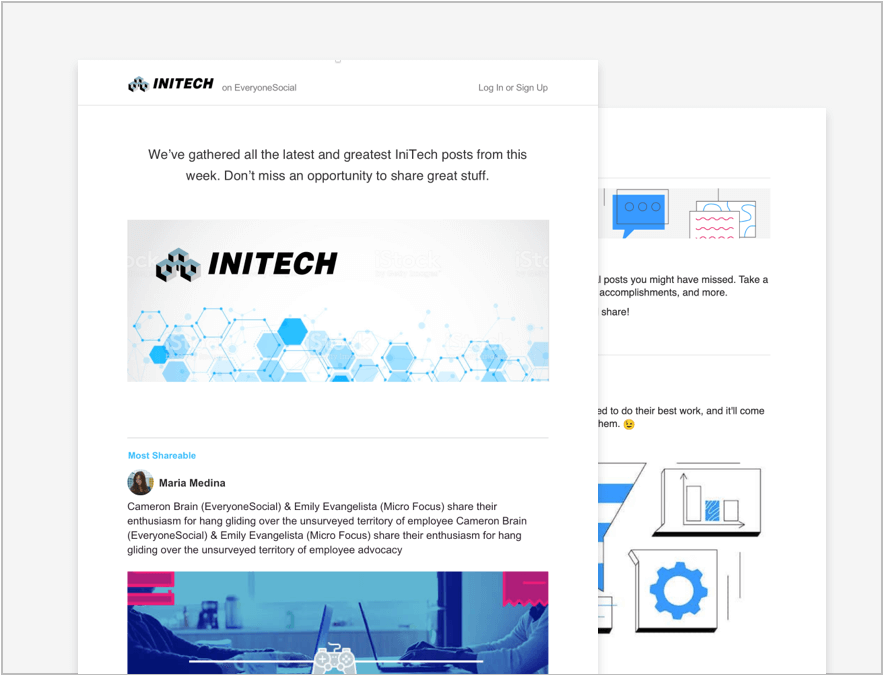 Content Emails
Automate or custom-create emails that deliver the most relevant content to your team on a regular basis.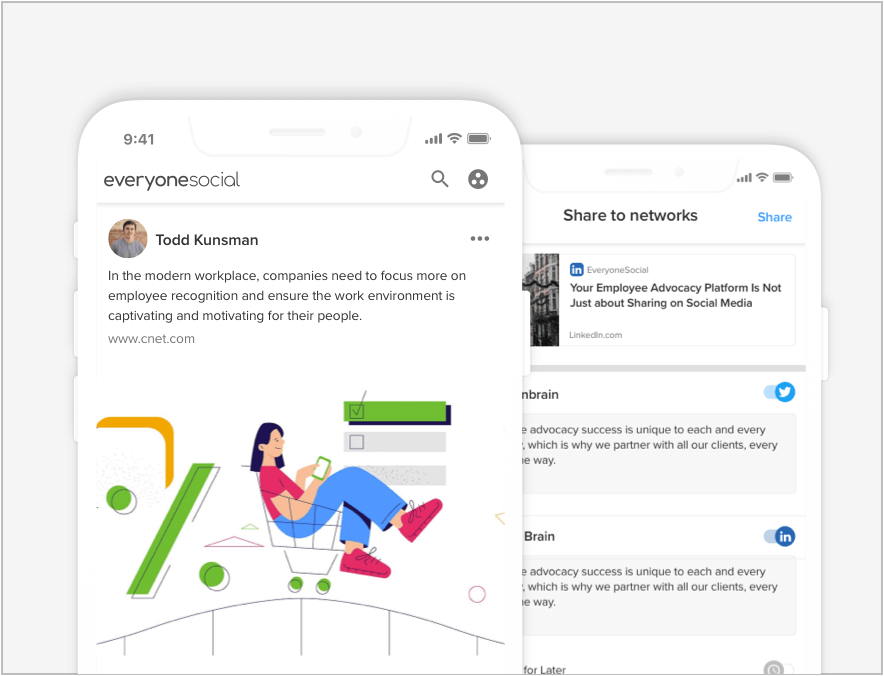 Native Apps
Bring all the best features of our desktop platform to your iOS and Android users, wherever they are.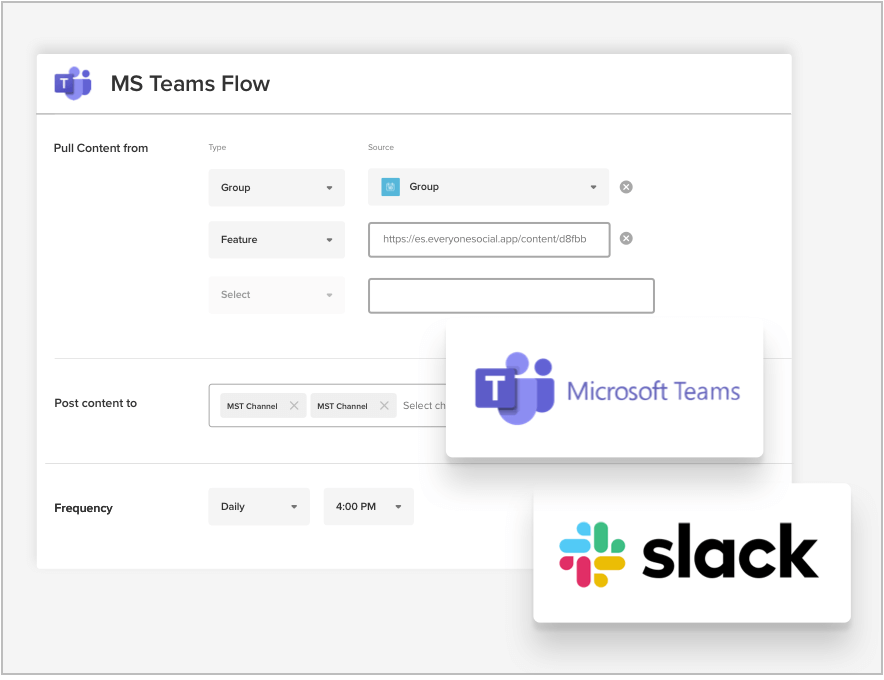 Slack & Teams Integration
Share your program's best content to where your people are with our Slack & Teams integration.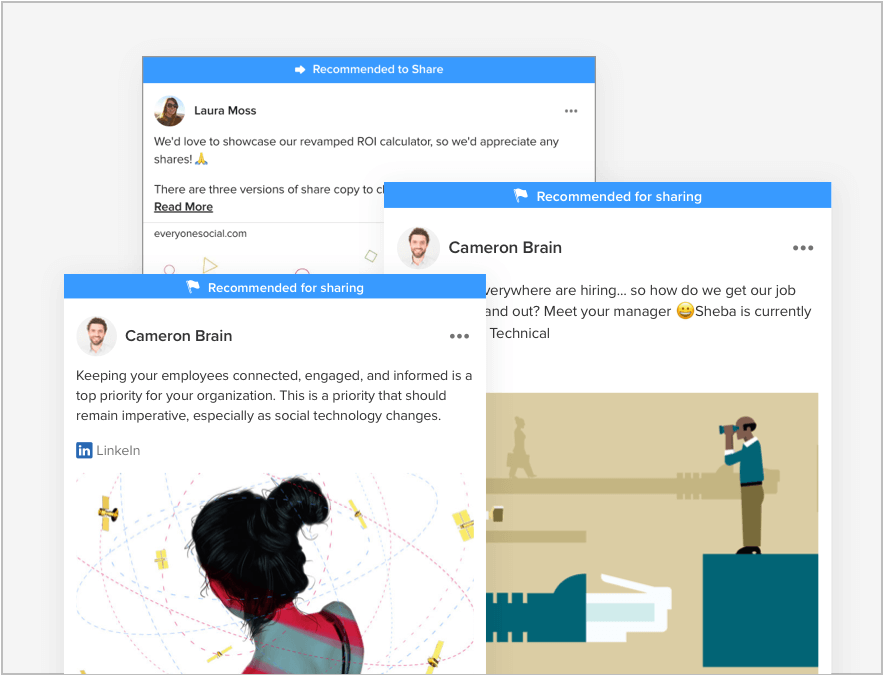 Recommended Content
Call extra attention and surface the most important content to your team as needed.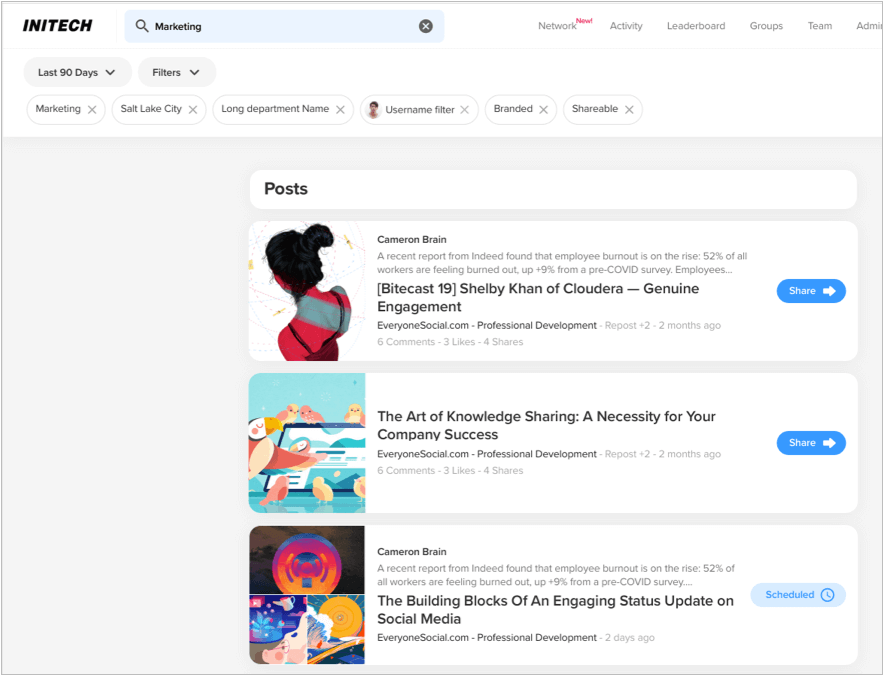 Search
Find what you're looking for when you want to find it. Our robust search functionality makes it easy for anyone to find what they're looking for.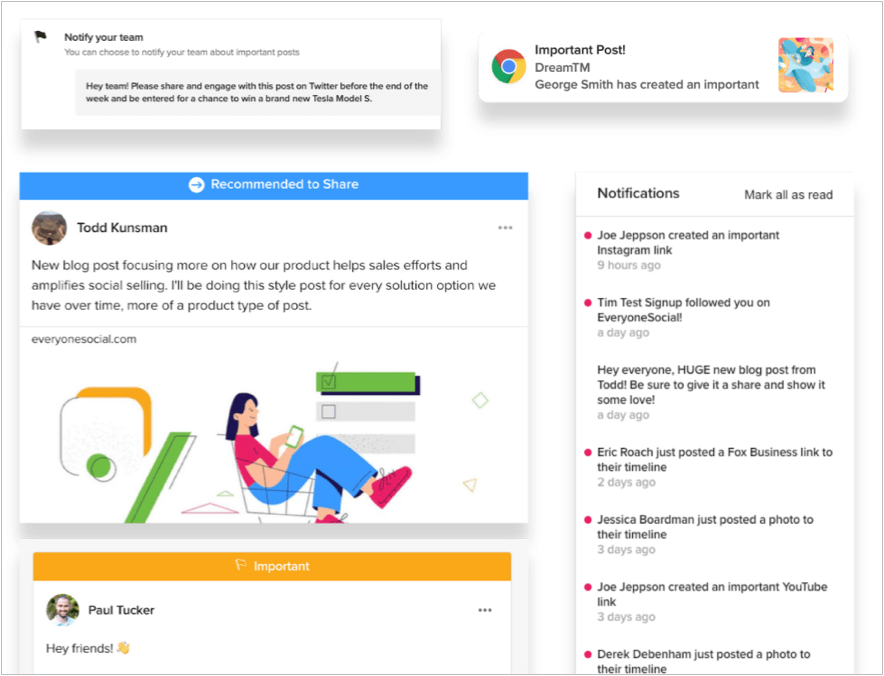 Notifications
Notifications for desktop, push and email for all the most important actions. You can also create one-off alerts for important campaigns or messages.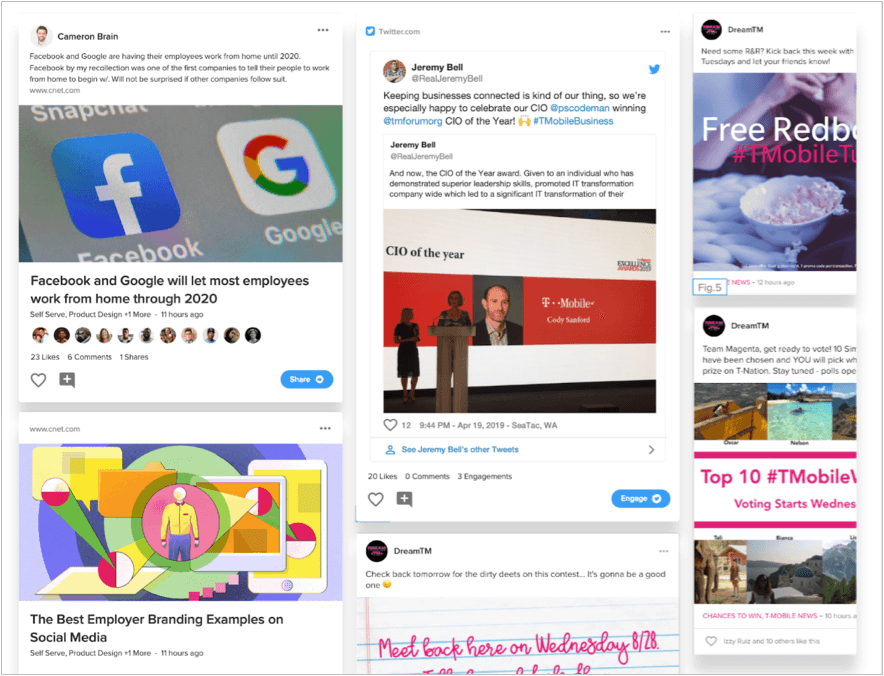 Internal Posts
Create and share content internally for your company's eyes only.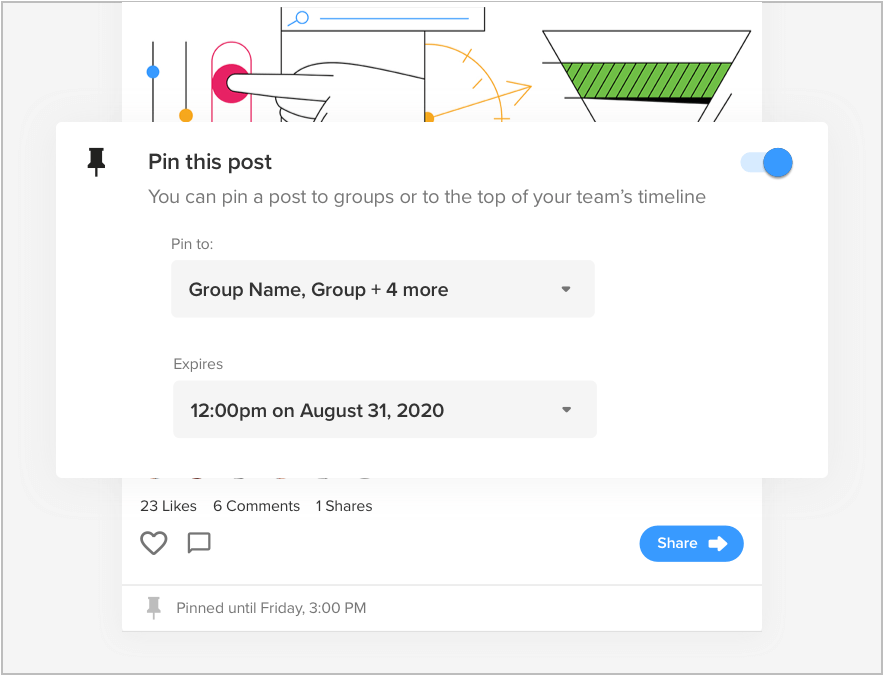 Pinning
Pin a single piece or multiple pieces of content to the top of the feed for as little or long as you'd like.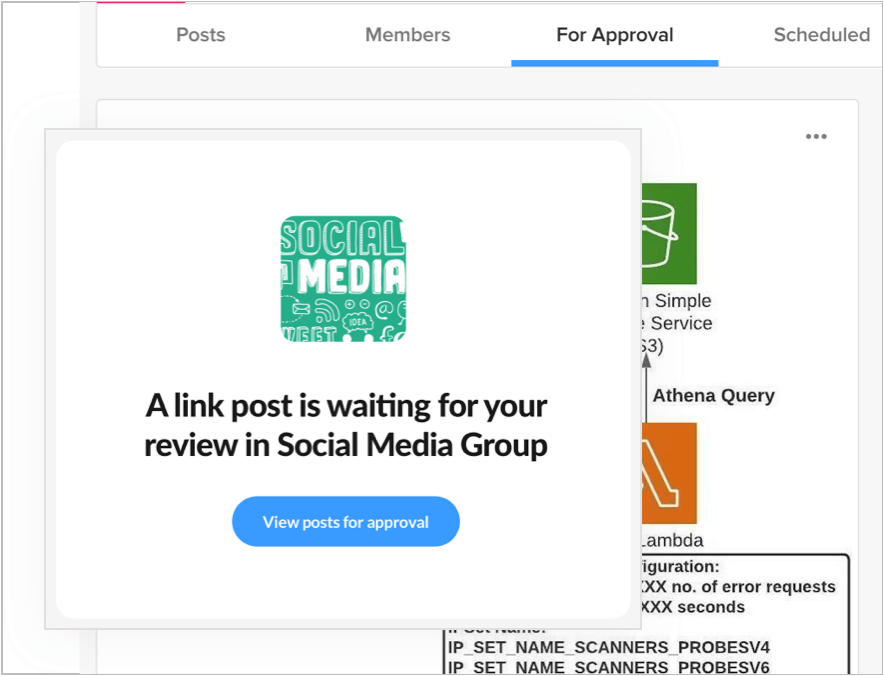 Moderators
Elevate a users' role to Moderator and allow them to approve content, add share copy, and manage groups.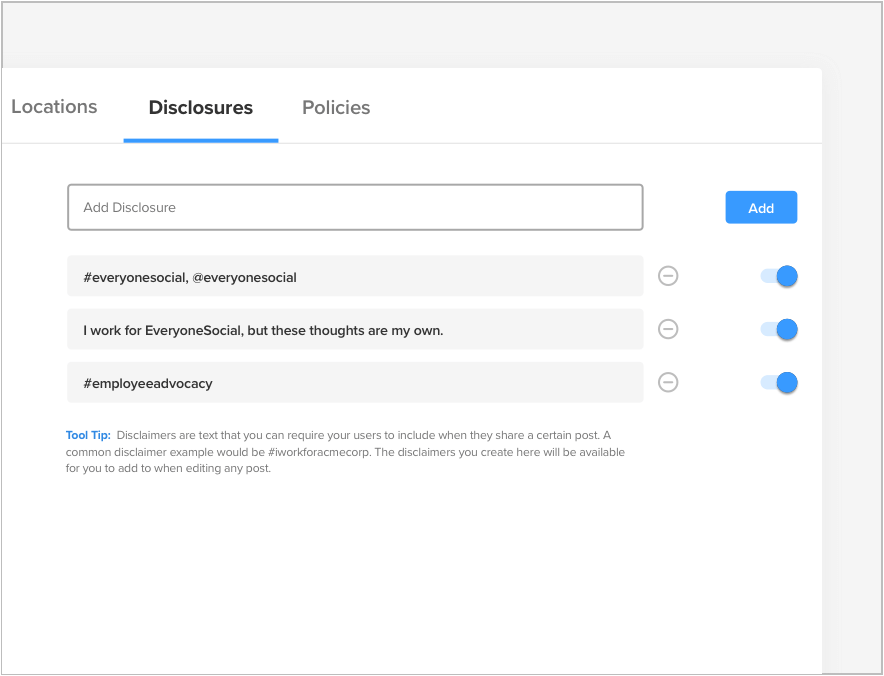 Disclosures
Use disclosures to append special copy to users' shares, such as legal disclaimers, company taglines, or hashtags.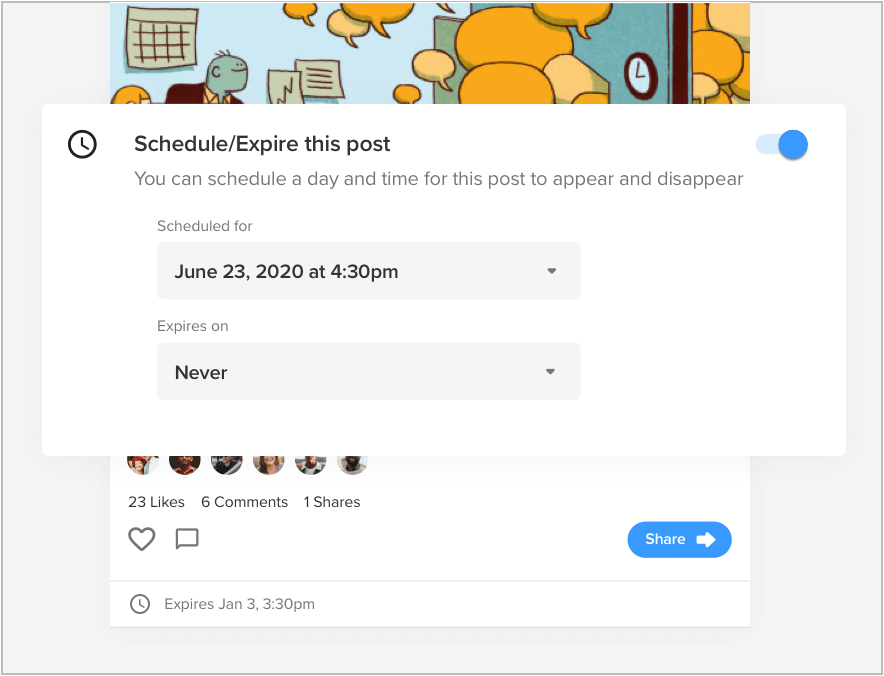 Schedule, Expire
Set a desired time for a post to appear and/or disappear in the feed when it makes sense for your program.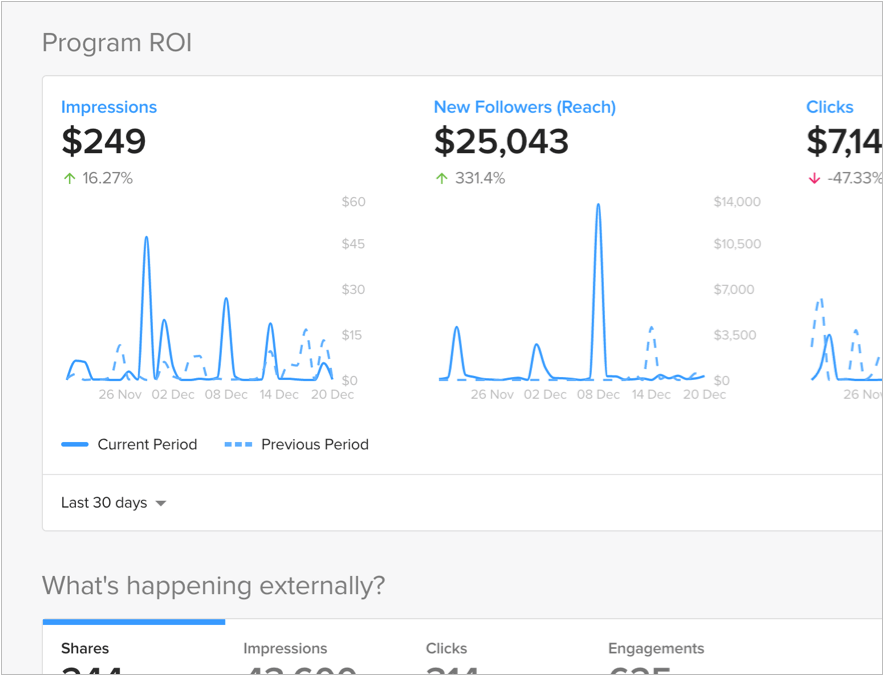 ROI Measurement
Track and measure, in real-time, the return on investment your program is generating.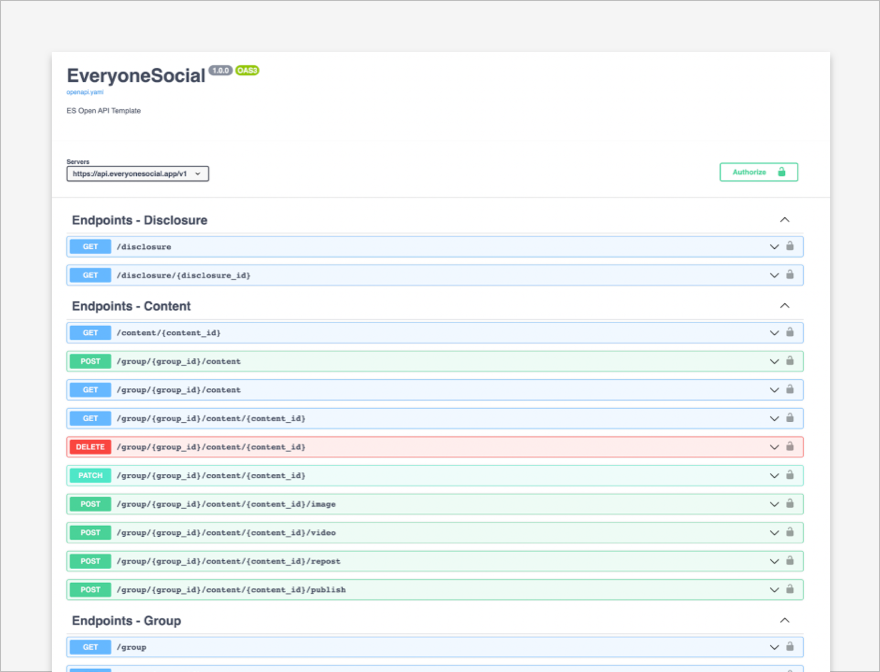 API Access
Incorporate social sharing features into your app, so your people can share content with ease.
What users have to say
"A
game changer
in how I use social media!"
"Helps me stay
relevant and engaged
"
"My social reach is
SO much greater
"
"Would be a
travesty
to lose EveryoneSocial"
"Great way to
keep people engaged
with our brand"
"Makes social media collaboration
a breeze
"
"Allows me to
build my own brand
online"
"Makes it easy to
promote products and services
"
"Efficient way to
share and amplify
content"
"Makes me more
active and efficient
on social"
"Expanded our social media reach
beyond expectations
"
"We use this tool
every day
"
"Allows me to easily
keep customers and prospects informed
"
"
Amazing
to see analytics so easily"
"Helps
grow my professional network
"
"Has improved my social media skills
tremendously
"
"Awesome way to
share content widely
"
"Builds
my brand
and my company's"
"Makes it
seamless
to share meaningful content"
Ready to get an in-depth demo of EveryoneSocial?