Slack
The Slack integration allows users to send EveryoneSocial posts directly to the channels they've joined, interact with post content natively, and share any shareable content right from Slack.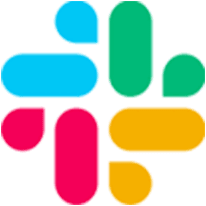 Slack is where the people are, so embedding the EveryoneSocial experience into Slack brings our software directly into one of the most commonly used enterprise software applications.
EveryoneSocial content is sent to Slack at time of posting (or approval) and appears in the channel(s) chosen by the poster/moderator.

Both registered and non-registered users can then interact with EveryoneSocial post content (URLs, images, videos, text, etc.) directly within Slack.
Schedule a demo with our team of experts.
Not seeing a platform listed above? That's okay! As time goes on, we're continuing to expand our list of integrations. Schedule a demo to learn more.