Keep employees informed. Drive more engagement.
Employee communications is a cornerstone of the EveryoneSocial platform. If the medium is the message, then give your workforce communities the best social-first storytelling platform available.
Learn how communication teams leverage EveryoneSocial: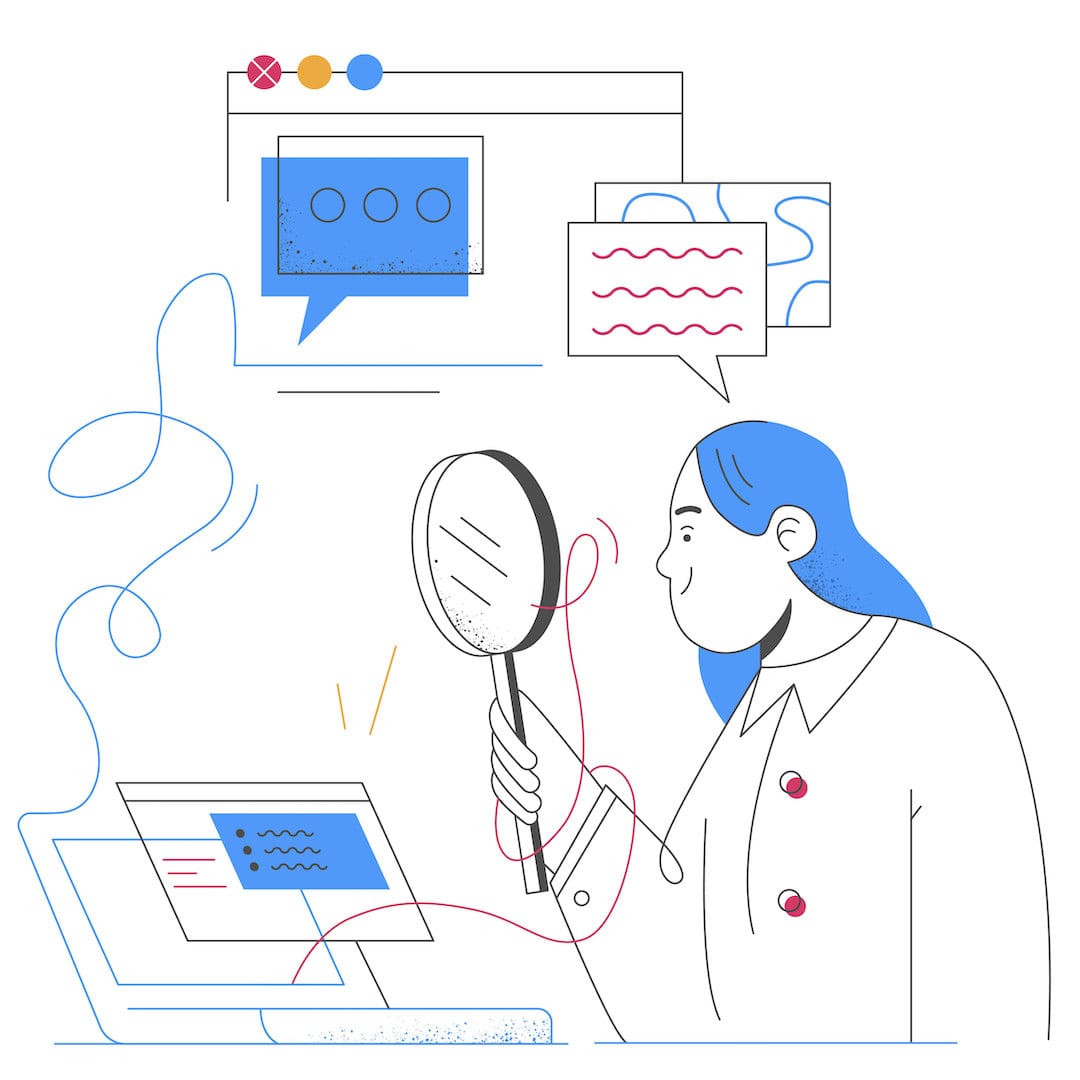 Consistency
Many voices, one pursuit
With everyone in one platform, your company brand will radiate meaning from the most luminous and authentic stars: the people who work there.
We're all in this together
Your people are already communicating across social channels. EveryoneSocial allows you to bring everyone under one roof, to give your more control, visibility, and measurement.
One platform for all generations
Effective communication is about inclusiveness, and EveryoneSocial has been designed to meet the needs and preferences of all generational demographics.
Dive Deeper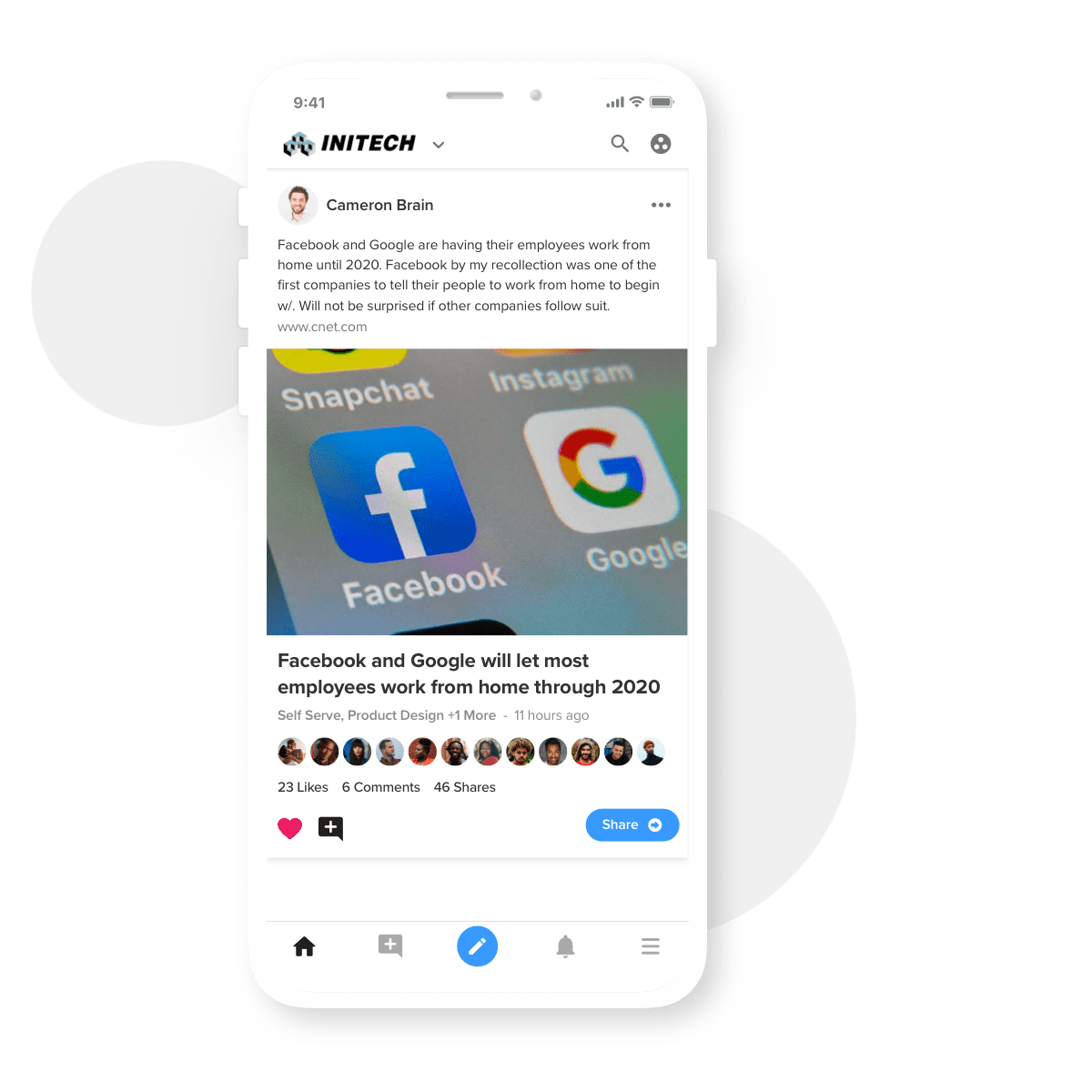 85%
85% of employees said they're most motivated when management offers regular updates on company news.
Community
Your brand, championed through the lens of your people
The diversity of employee experience in your organization can all find its place on EveryoneSocial.
Personal brands make the official brand
With almost every employee on social media, use EveryoneSocial as a personal brand amplifier for sharing genuine workplace experiences.
Build authority through authenticity
Authenticity is what we're all looking for, from the people we work with and the companies we buy from. EveryoneSocial allows your organization to contribute to their stories and experience, from interns to your CEO.
Dive Deeper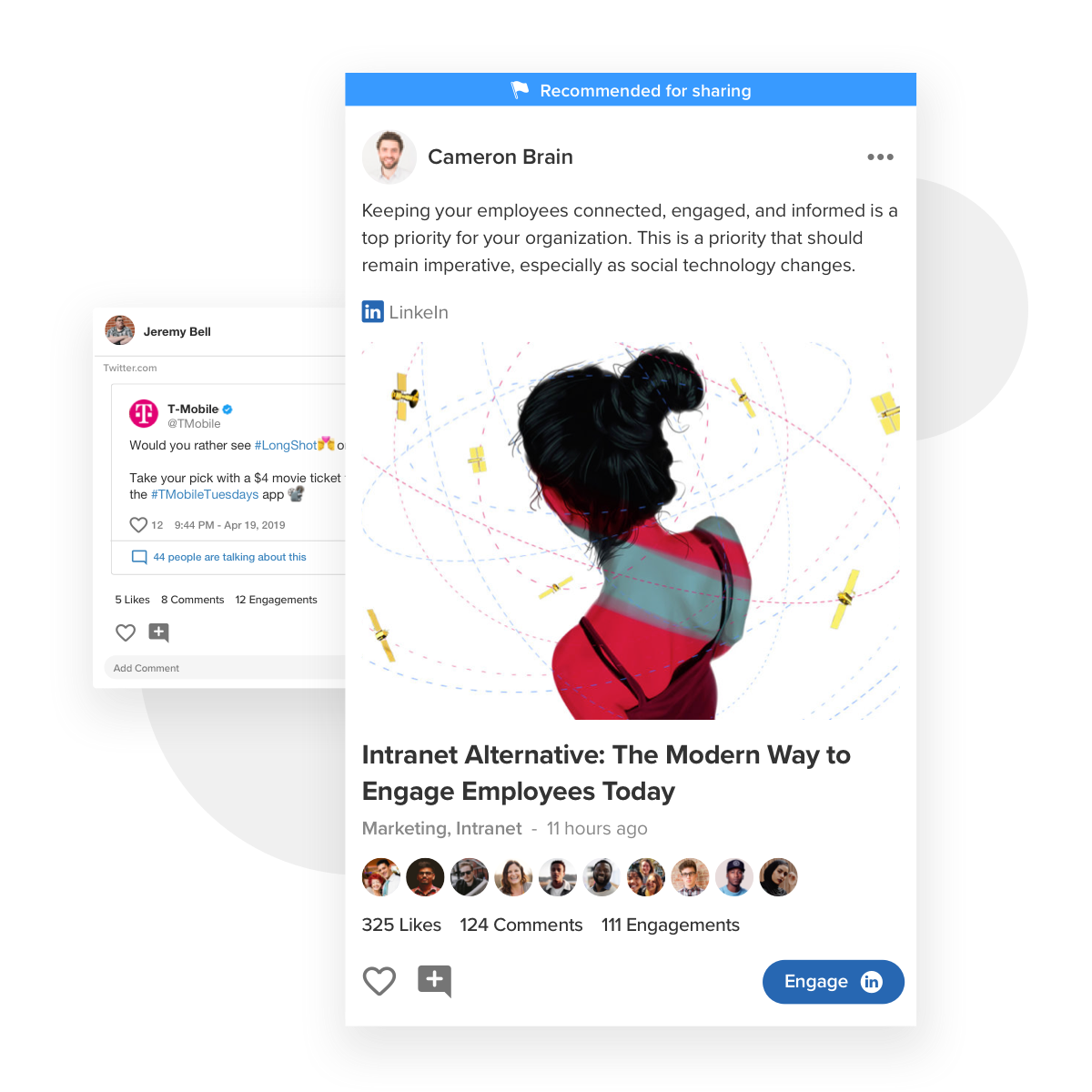 Engagement
Built for storytelling, just like all of us
Stories are at the root of culture, and EveryoneSocial is built for everyone in your company to share their own. From interns to executives, everyone has valuable perspectives to put forth.
Employee activation in action
There's a high correlation between employees that share and engage with company communications and their job satisfaction and productivity.
Positive engagement, positive culture
Foster the positive work environment your company deserves by encouraging purpose-driven content sharing.
Dive Deeper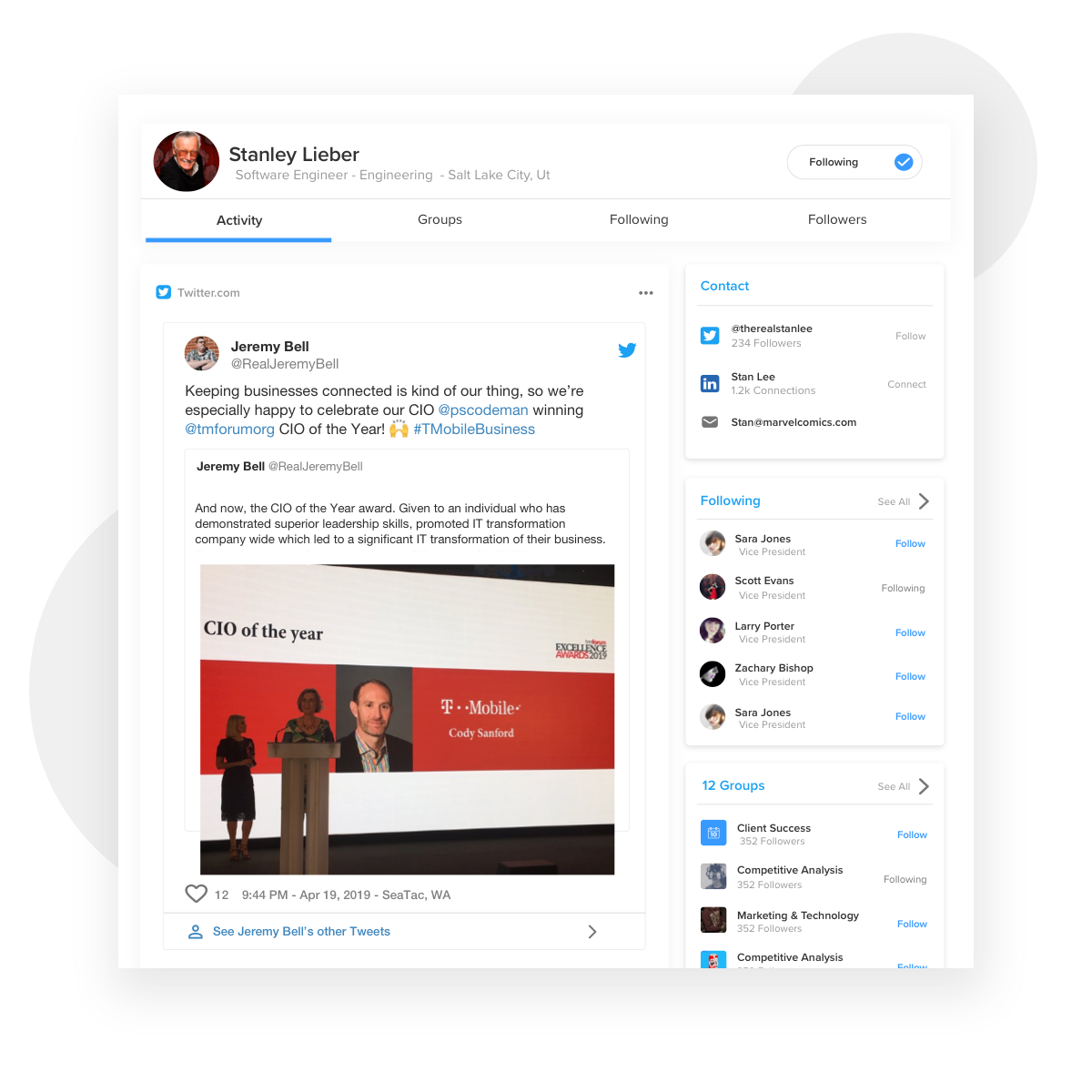 +25%
Productivity improves by as much as 25%
when employees use social for work.
Reach
Measure everything, inside and out
You've never been able to measure the effectiveness of your campaigns and communications like this. With EveryoneSocial you not only know who received your message, but you know what they did with it (read it, like it, share it, etc.), allowing you to have a closed-loop view of all your efforts.
Detail like you've never seen
We track everything down to the individual person, which means you have complete visibility of what comms are resonating, which aren't, and who your champions are.
Quality audience-targeted content
Make your reach count by controlling what kind of content is pushed out and who will see it.
Dive Deeper