Supercharge brand awareness. Humanize your marketing.
Tap into the power of employee social networks to increase reach and drive growth — without breaking the bank.
Marketing teams use EveryoneSocial for: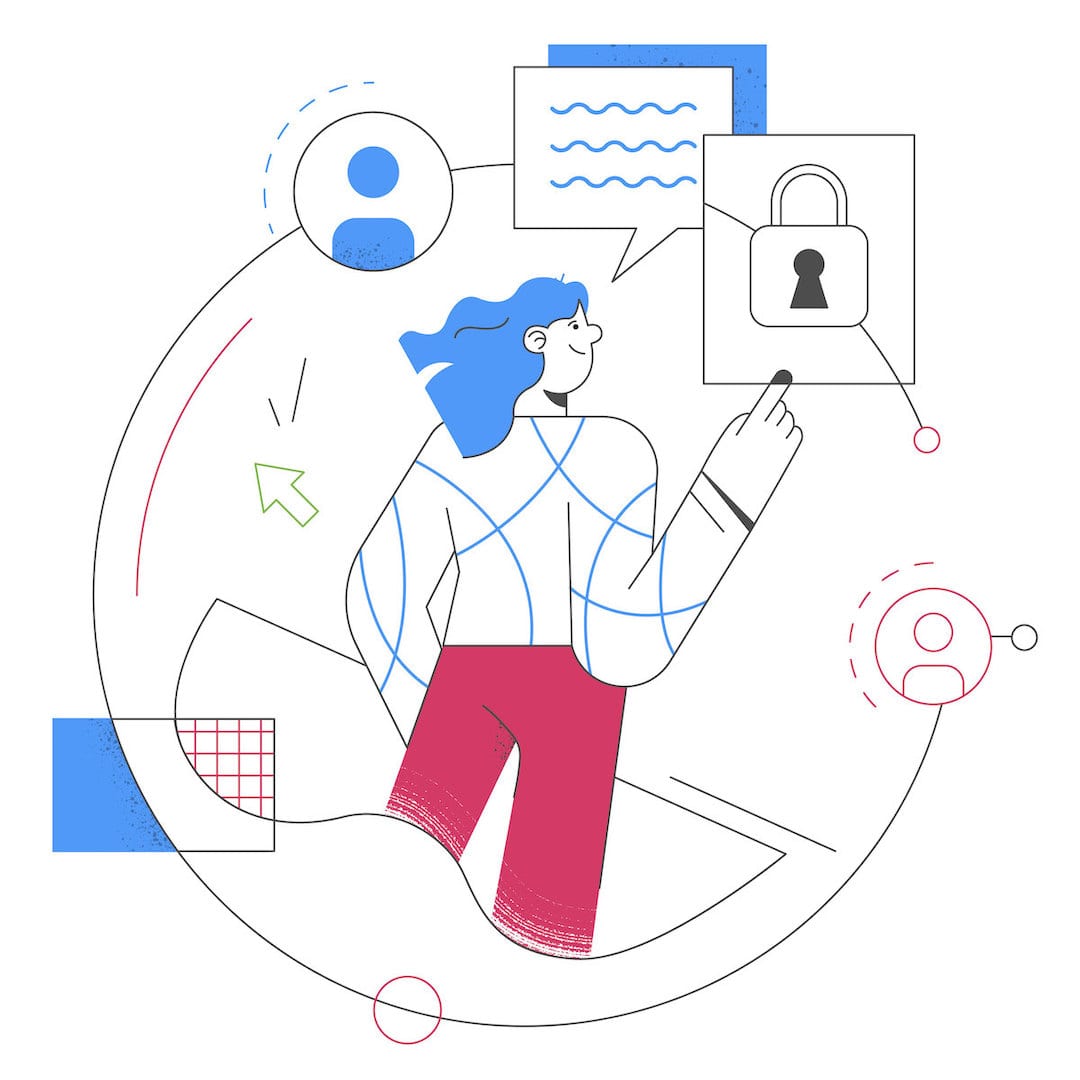 Awareness
Accelerate word-of-mouth marketing.
Employee advocacy is about getting all your people pointed in the right direction, sharing the right messages, to the right people, at the right times.
All the content, in one place.
Stop wasting time looking for content — everything that's shareable lives in EveryoneSocial and is easily organized.
Reach people where they are.
Make sharing easy with a central content hub. And use our mobile apps, content emails, and Slack and Teams integrations to meet your team where they're most active, or take advantage of our API.
Dive Deeper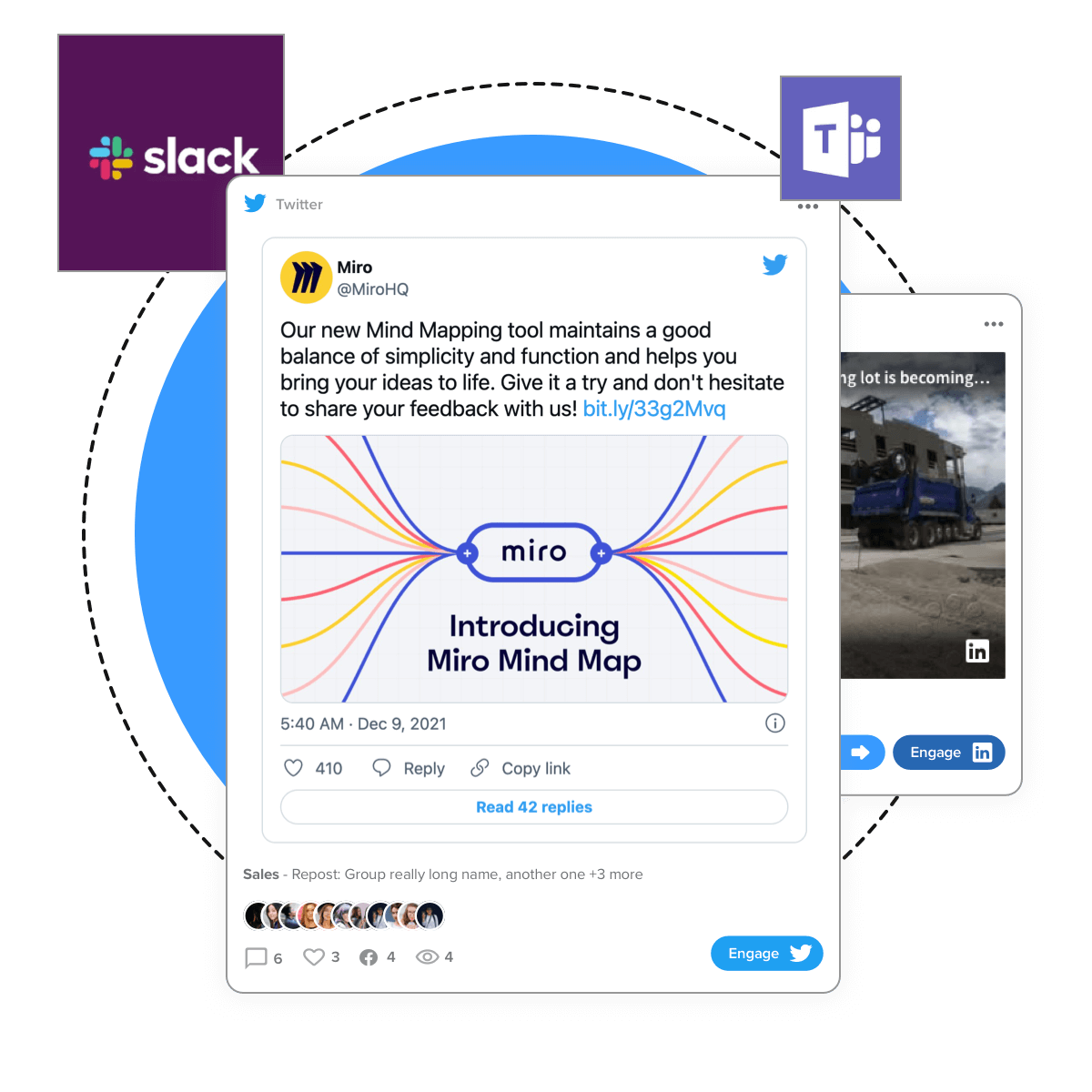 5x
Reach a 561% bigger audience.
Compared to official brand channels, employees have far greater reach and credibility when it comes to social messaging.
Authenticity
Your people make the magic happen.
Employee-submitted content and stories are the lifeblood of your brand. EveryoneSocial enables you to capture, promote, and benefit from your company's genuine voices.
It's about engagement and trust.
People want to interact with people and those they trust in their networks. And social algorithms always prioritize the individual over brands, which means individuals have a huge advantage over company handles.
Dive Deeper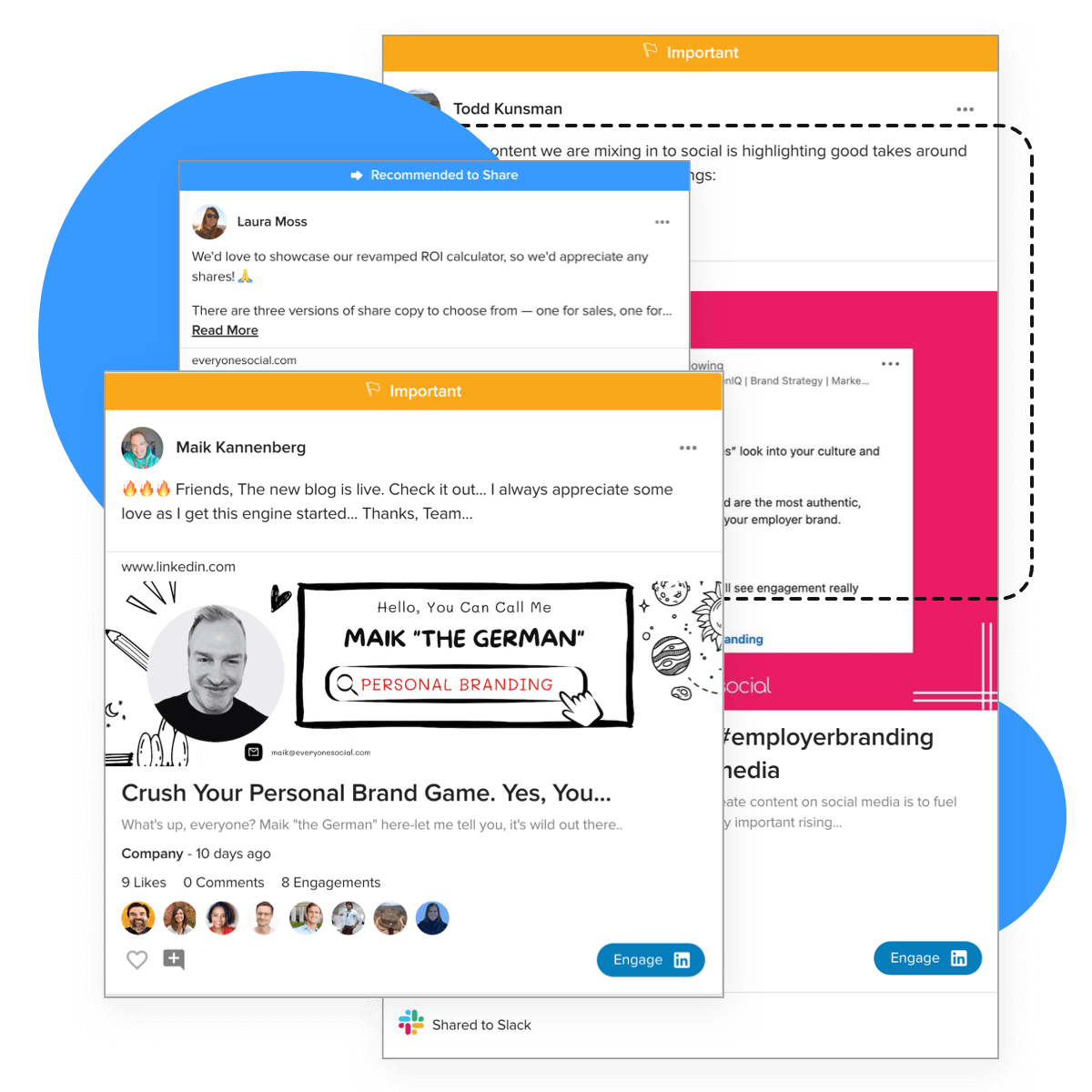 Consistency
Everyone sharing the right message.
It's about organizing your people to operate as a coordinated team, to break through the noise and create a social distribution strategy at scale.
Help your people master social media.
Employees are often hesitant to use social media professionally because they're not sure what's okay to share.
But EveryoneSocial not only organizes all the shareable content — it also supplies your team with tools to optimize messaging and provides guardrails as needed.
Dive Deeper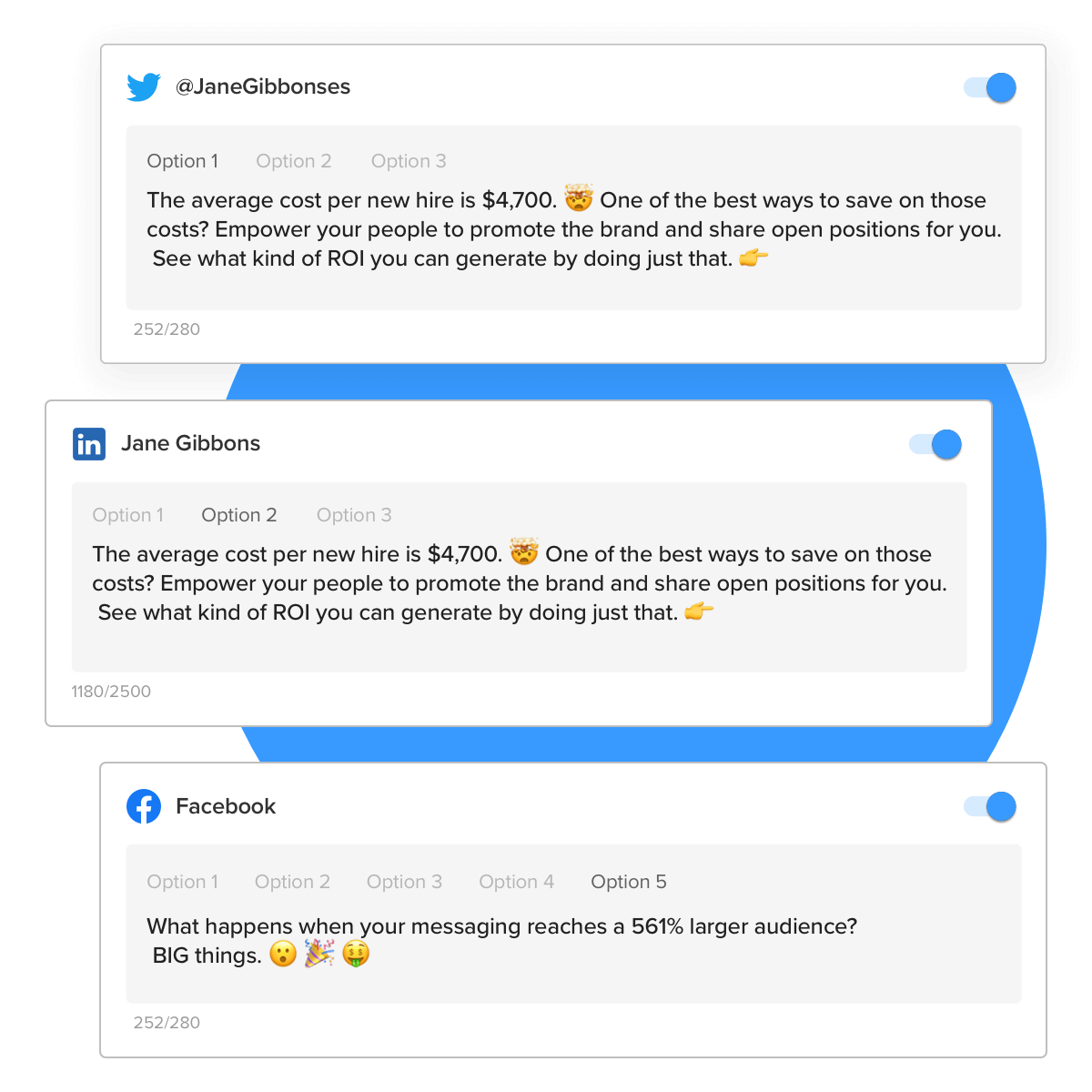 7x
Leads generated via employee advocacy marketing convert 7x better than paid branded ads.
Engagement
Take engagement to a whole new level.
We all want real, genuine engagement, and your people are key to making that happen. In fact, employee-shared content receives up to 8x more engagements than content shared via brand handles.
Turn everyone into an influencer.
Everyone has a network, from the intern to the CEO. And EveryoneSocial helps users effectively reach those networks by optimizing messages with hashtags, social handles, and media, so every share achieves maximum impact.
Increase the reach of existing social content.
Take any social post — from your brand handle, the CEO, etc. — and focus your people on engaging and sharing it to help it trend.
Dive Deeper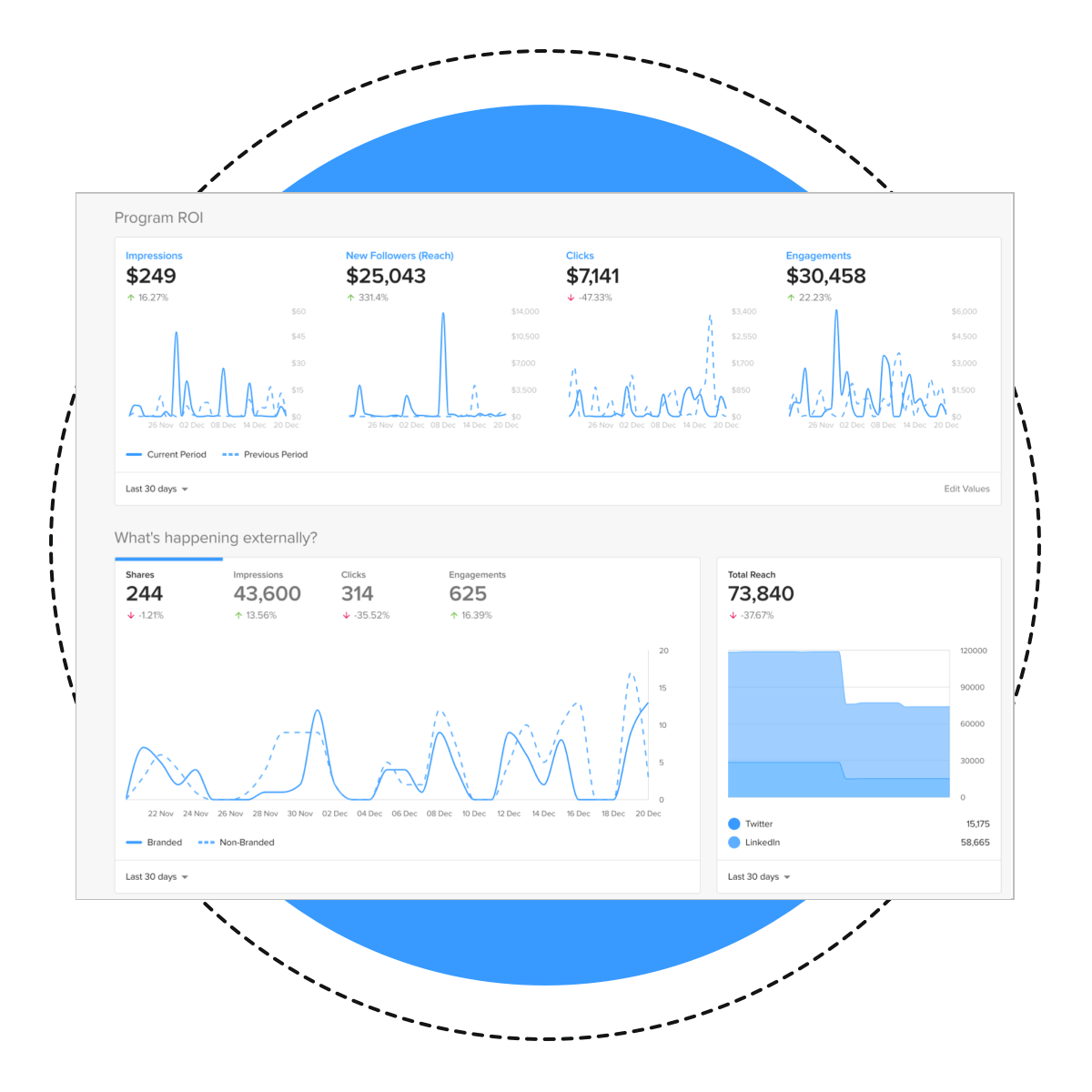 Ready to reach your target audience on Linkedin and Twitter, organically? Schedule Your Demo
You may unsubscribe from any communications or withdraw your consent at anytime. For more information please review our Privacy Policy and User Terms.
Resources for marketing teams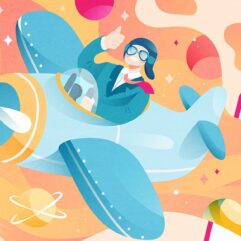 When American Family Insurance launched its employee advocacy program with EveryoneSocial, the company understood the importance of CEOs and social…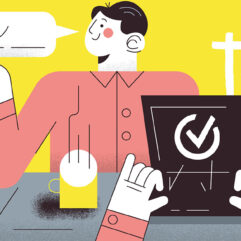 When you hear the term "marketing," you likely think of marketing to customers and trying to persuade them to purchase…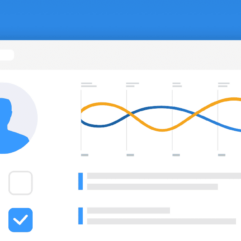 If you have been on LinkedIn for some time now, you might remember that in the early days the social…