Leveraging Employee Advocacy For Social Selling
In this session Sales for Life's Dave Howe, EveryoneSocial's Cameron Brain and Zealous Wiley from Hewlett-Packard Enterprise, discuss how employee advocacy can help establish your sales team's authority, credibility, and increase the number of relevant conversations they have with buyers.
The webinar video includes:
The reality of the modern buyer (3:49)
What is employee advocacy? (8:11)
Research from Cisco on employee advocacy (14:15)
HPE employee statistics and results (15:40)
The cold calling challenge (18:38)
Using content to make a cold call a warm call (19:45)
Content sharing best practices (24:33)
Four keys to employee advocacy success (31:11)
How to track the ROI of employee advocacy (39:56)
Q&A (46:43)

Complete the form to your right to get the video.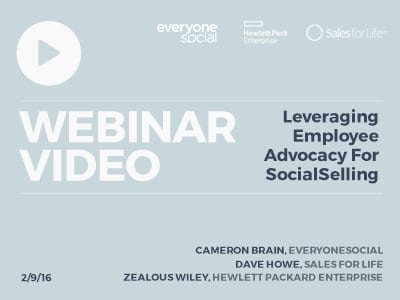 Watch the Webinar Video
You may unsubscribe from any communications or withdraw your consent at anytime. For more information please review our Privacy Policy and User Terms.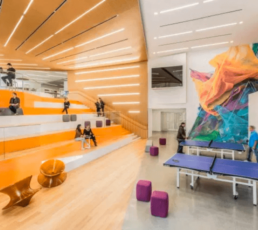 I love how easy it is to use. The competition doesn't even compare.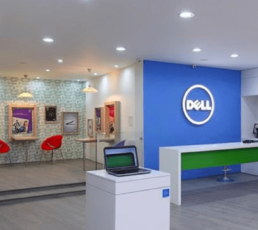 Our most successful salespeople leverage EveryoneSocial.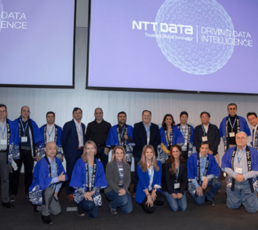 The ease-of-use for both users and content curators sets EveryoneSocial head and shoulders above the crowd.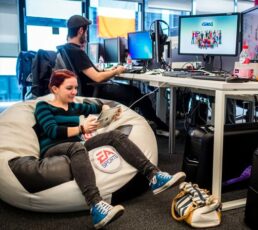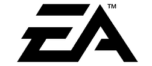 Where once employees felt like they worked for Electronic Arts, now they felt like they ARE Electronic Arts.