Employee Engagement Ideas From 21 Industry Leaders
We've asked 21 digital media, social, and transformational leaders to share their toughest lessons learned, keys to success, and emerging opportunities in employee engagement. You'll get insights from Adobe, Dell, Whole Foods, CenturyLink, SAP, & more.
This mega employee engagement guide includes:
Discussions on company culture and employee engagement
What organizational shifts need to occur for employee advocacy
How employee advocacy delivers value across the enterprise
What defines employee engagement and advocacy success
Other topics on branding, employees, and customer experience

Get your copy of the guide by completing the form.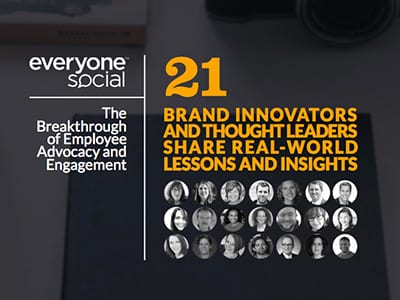 Download the Employee Engagement Guide
You may unsubscribe from any communications at any time. For more information, please review our Privacy Policy and User Terms.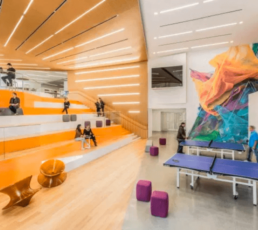 I love how easy it is to use. The competition doesn't even compare.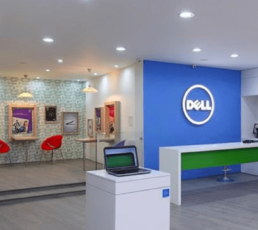 Our most successful salespeople leverage EveryoneSocial.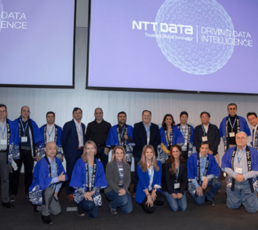 The ease-of-use for both users and content curators sets EveryoneSocial head and shoulders above the crowd.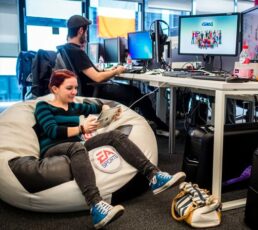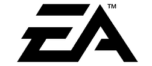 Where once employees felt like they worked for Electronic Arts, now they felt like they ARE Electronic Arts.