Keep frontline employees connected and engaged.
The frontline is where the magic happens. Give your people the tools to keep them connected, engaged, and empowered to do great things.
See how deskless workers are using EveryoneSocial for: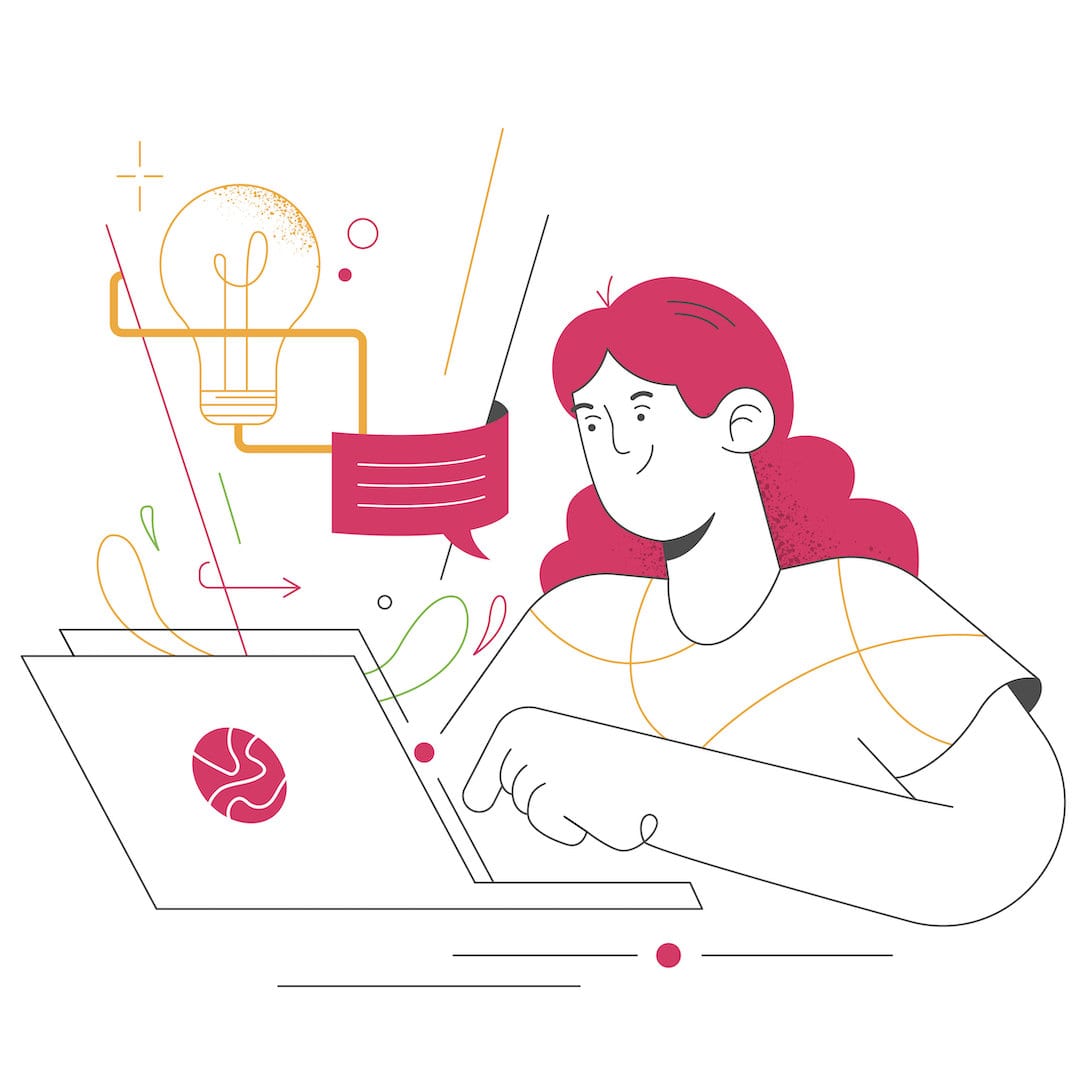 Enablement
Mobile transformation from the trenches up
Employee experience and customer experience come face to face on the frontline. Give your deskless people the resources they need to feel connected and be their best.
Word from the front
Retail associates can quickly share successes and customer relationship stories for everyone to learn from.
Skilled labor deserves an audience
Your talented workforce can now share their skills within the company, and by sharing externally, become ambassadors.
Education and execution in one app
Share continued education resources, certification courses, and monitor competencies all in one platform.
Dive Deeper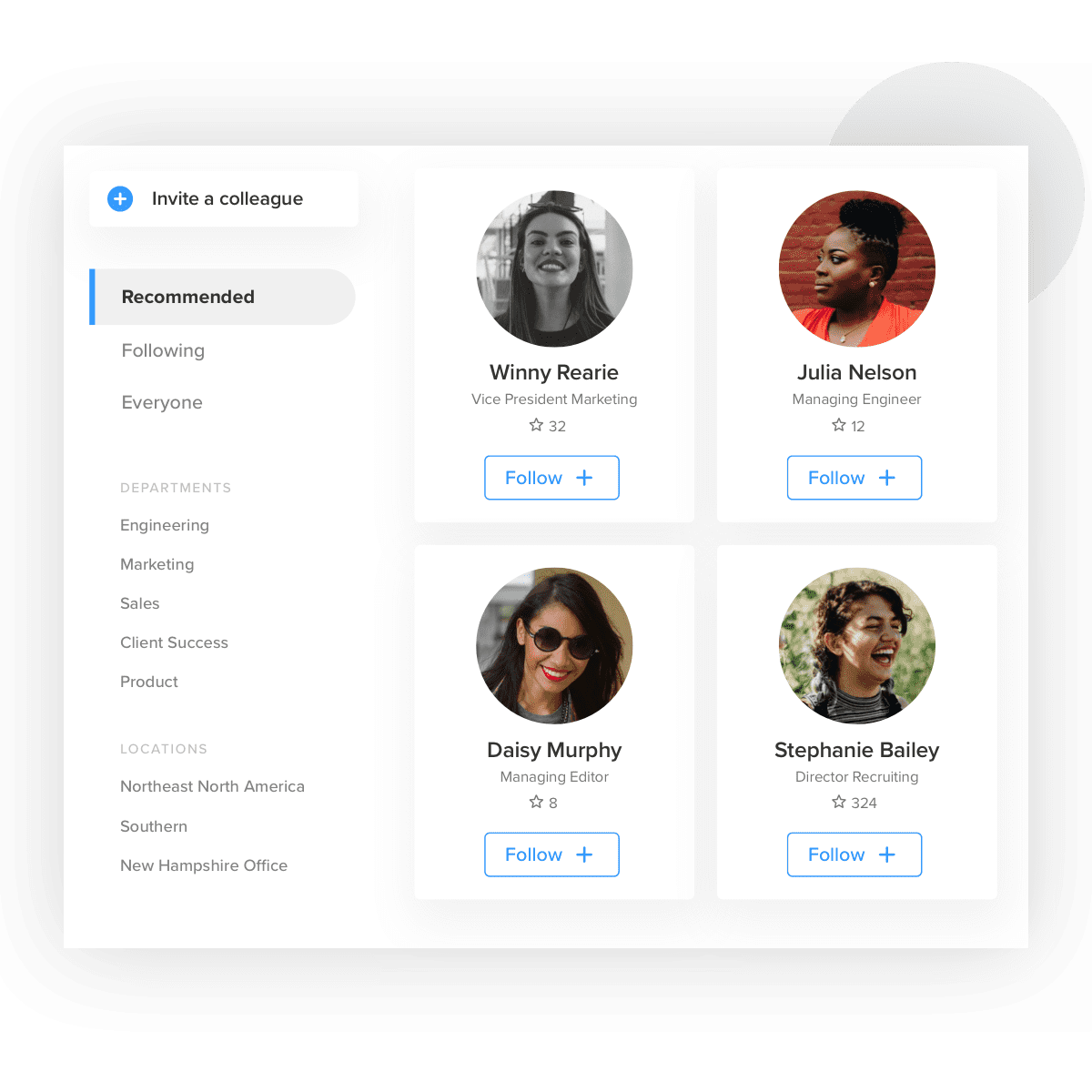 Manufacturing leaders identify
productivity gains as the biggest benefit
of deskless worker-focused software.
Engagement
Retain your best, attract the best
A good job is something to be proud of and is worth talking about. Work requires validation, and on EveryoneSocial sharing a job well done can establish authority online and attract new talent.
Everyone in the know
EveryoneSocial gives everyone in your organization the ability to connect and engage around announcements and news.
On-demand learning and development
Give your people the resources they want, delivered when and how they want them (via their mobile phone).
Employee-generated content
Compelling stories can come from any corner of your organization, which is why EveryoneSocial includes powerful and simple tools for your people to submit content they create and find.
Dive Deeper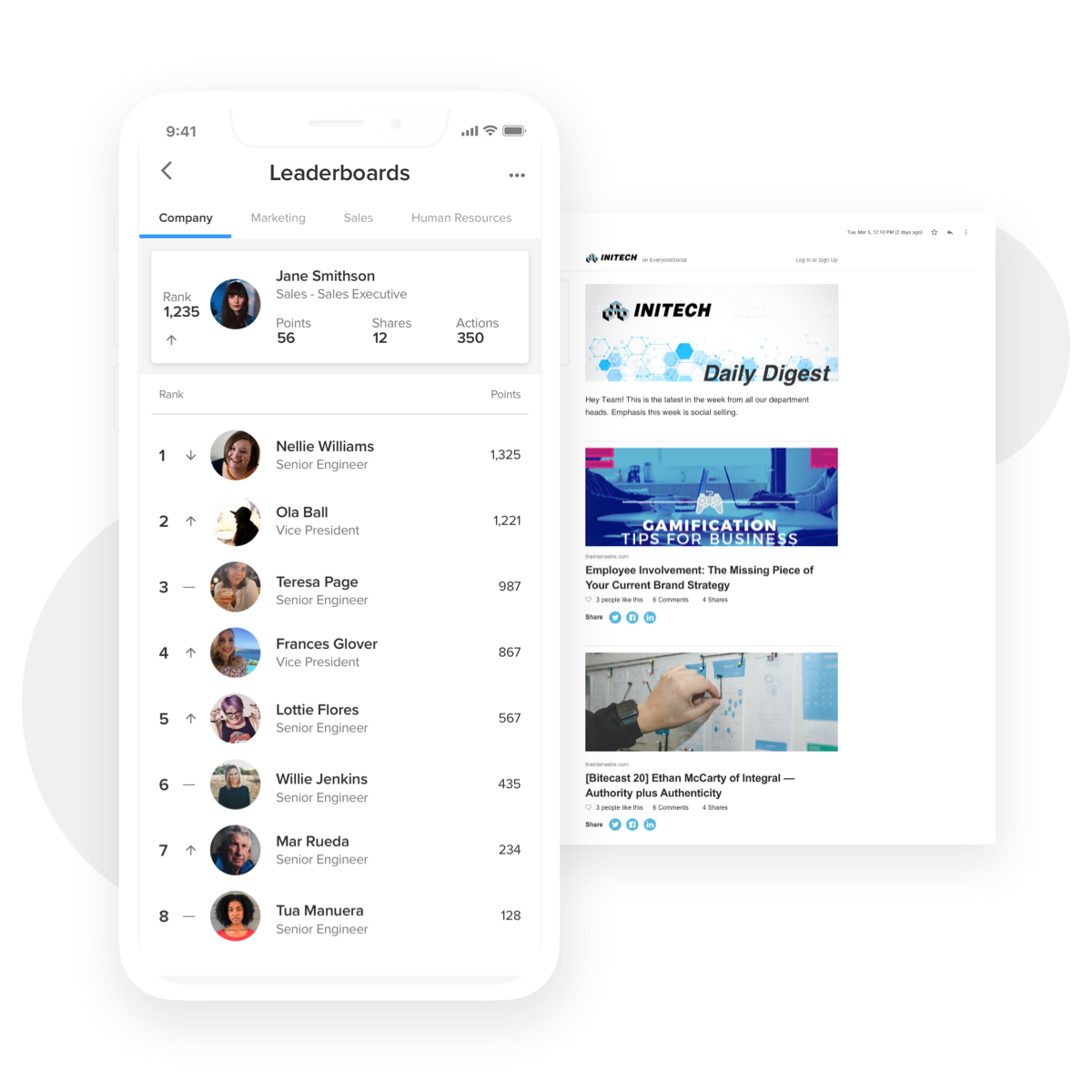 53%
More than 53% of global frontline retail, hospitality, and entertainment workers
already use personal messaging apps for work.
Communications
Across all verticals and cross sections
From your interns to the CEO, frontline to HQ — EveryoneSocial will keep your distributed workforce fully informed, connected, and performing at their best.
No email? No problem
Officially keep all your people in the fold and properly provisioned with EveryoneSocial, regardless if they have a company email or not.
Stay focused on the task at hand
EveryoneSocial's content algorithm prioritizes relevant information without incessant distractions, so you can stay focused on the real work.
Up the accountability, increase productivity
With off the grid employees sharing updates, less time is spent speculating about oversight and everyone can focus their attention on what's most impactful.
Dive Deeper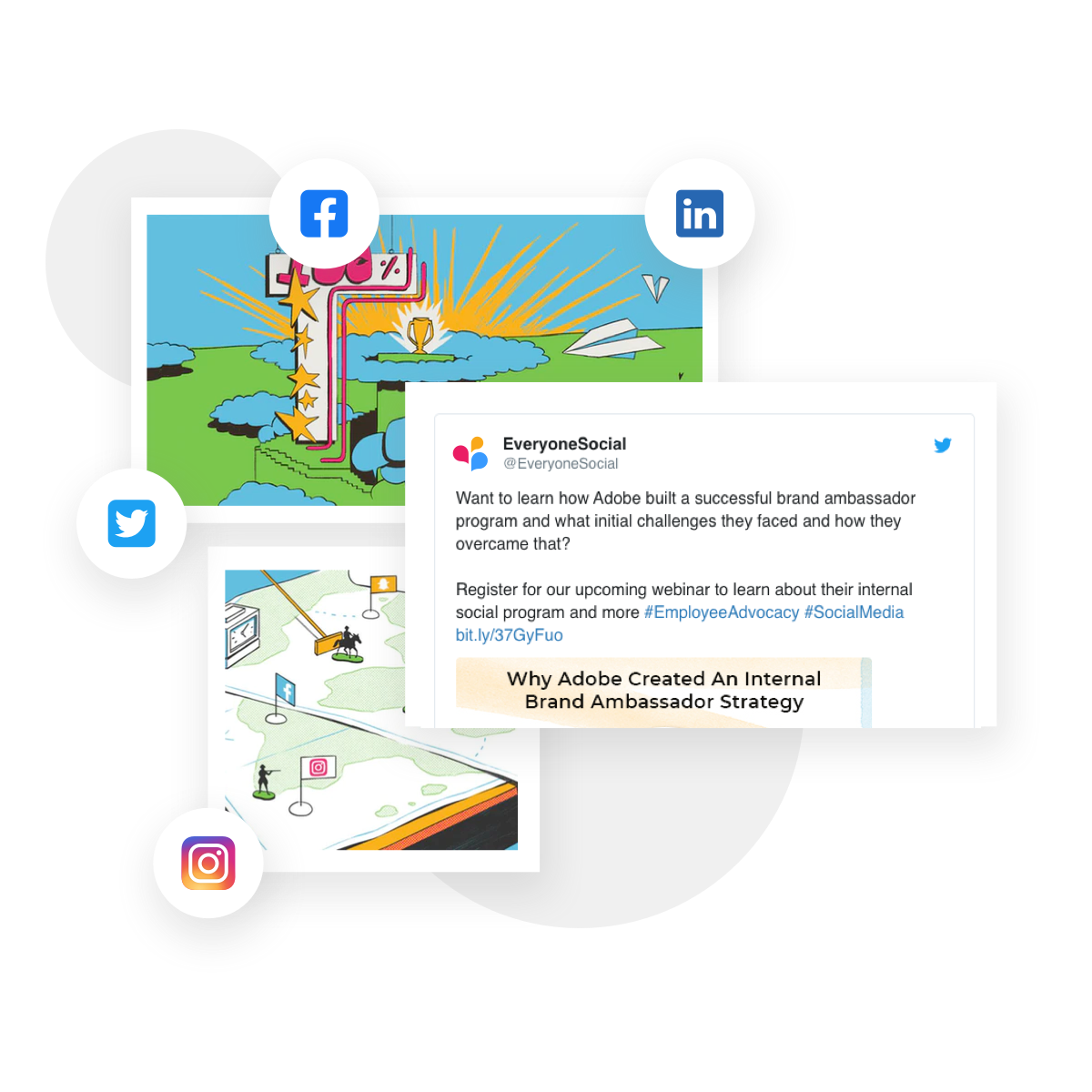 44% of deskless workers feel disconnected from their employer. 27% of deskless workers reported feeling underappreciated by their employer.
Recognition
Purpose now has a platform
As the public facing voice of your brand, give your people a platform that acknowledges their efforts and how they are part of the greater effort.
Connect disparate or remote teams
Whether your business has multiple fronts across town, or locations internationally, EveryoneSocial allows deskless workers to stay abreast with teammates about their particular work.
The story behind the worker
EveryoneSocial affords your frontline and deskless workers the opportunity to casually connect and engage with others in your organization, in different locations.
Motivation from the unexpected
Deskless workers can easily share inspiring, personal experiences — by far some of the most captivating and successful content — via the EveryoneSocial mobile app.
Dive Deeper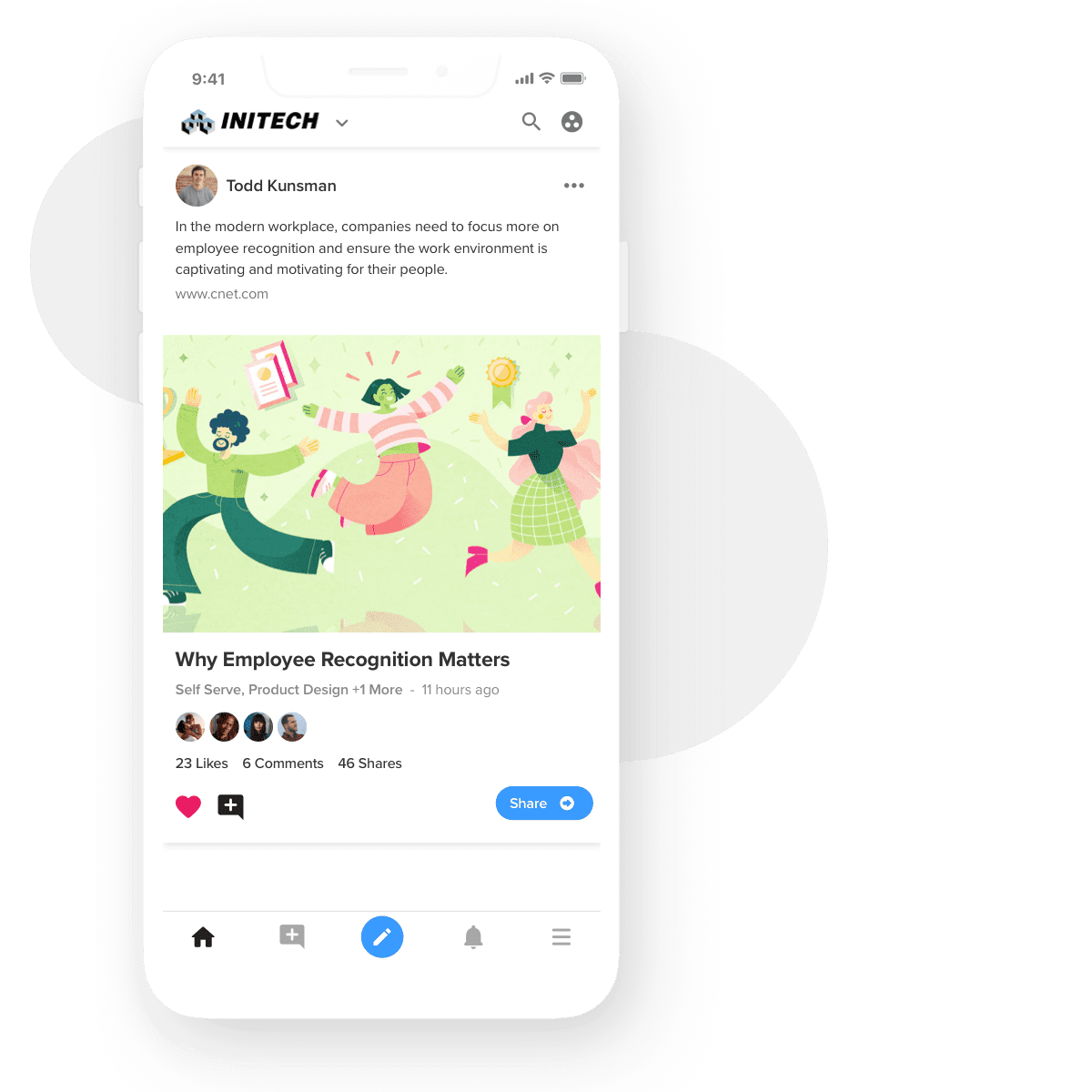 Additional resources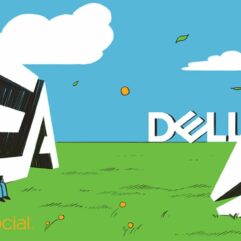 Finding some of the best employee advocacy examples will help you understand how other companies are using an internal social…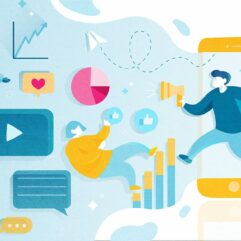 The Best Employee Advocacy Statistics Looking for valuable employee advocacy statistics? Below, you'll find the very best stats that apply…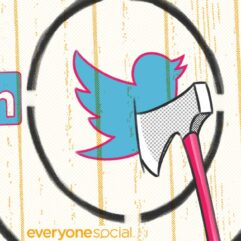 As your company explores employee advocacy for the myriad of benefits it provides, it's important that there is a social…