As your company explores employee advocacy for the myriad of benefits it provides, it's important that there is a social media training plan in place.
Many employees will already be well-versed with social platforms and others not as much.
But no matter what level of social knowledge employees have, your organization must ensure that everyone is given proper guidance and training.
And for your social program to be successful in the long term, the training provided below will ensure that you have a team of expert brand advocates.
The proper use of social is also important as it increases success and fuels program ROI, while helping your team feel more confident online.
But how do you plan out a social media training program for your employees? And where do you start? Don't worry, we'll share what we have learned over the years!
Why Employees Should Be Given Social Media Training
At this point, social media in the workplace is common and it makes sense to harness the power of your organization's social networks.
Of course, you cannot force employees to be involved in your employee advocacy efforts or require everyone to become brand advocates.
But if they believe in the company values, and are given training opportunities to help their professional careers — not to mention given the proper tools — you'll find more employees interested in this social initiative.
However, every employee and each generation of workers all have different views and experience with social media.
The ability to accommodate everyone's respective strengths and interests is the beautiful flexibility of an employee advocacy platform.
Posting on social media is also slightly different in a professional setting, so it's necessary to offer social media sessions that will create an army of knowledgeable and confident brand advocates.
87.2% surveyed recognized employee advocacy contributed to expanding their professional network and 76% believed that it helped them keep up with industry trends. (Hinge Marketing)
The Main Elements of Your Social Media Training Plan
Although you might be thinking employee advocacy is extremely time-consuming, it really does not require extensive time or devoted internal resources (especially with the right partner, more on that below).
The bulk of your timing will be piecing everything together and building a plan. But once that is done, your social media initiatives will be fairly self-sufficient with some occasional maintenance.
Recurring social media training sessions
Pending the size of your company, teams, and how big you want your employee advocacy initiatives to be, you'll probably want to have a recurring cadence of training.
One way to do this is through monthly or quarterly workshops. These can be great sessions for employees to attend, learn, ask questions, and get more involved by sharing their ideas about social media.
This is also an opportunity to showcase your chosen employee advocacy tool, how it works, how it impacts the company and employees professionally, etc.
Webinars are also a fantastic training medium to convene the disparate workforce of a global company. The recorded video of a live webinar training session also produces evergreen informative content for employees to watch later.
The goal is to make training as convenient as possible for all employees. When managers start to complicate things or make learning a challenge, they'll lose employee interest fast.
Harness your expert brand ambassadors to help lead training
You may have seen this stat somewhere before or perhaps in our previous content, but here it is again:
98% of employees use at least one social media site for personal use, of which 50% are already posting about their company. (Weber Shandwick)
Employees are already sharing and talking about your brand online. Thus, a great place to start is to discover who some of your top social brand advocates already are and then harness their knowledge!
You can't force these top advocates to help, but they are likely willing — and will be excited — to help their organization empower more employees on social media.
Additionally, you can gather their knowledge and ideas when it comes to building materials for your social media training plan.
Partner with the right employee advocacy team
Besides using your social experts and brand advocates, your company should be able to rely on the support team of the employee advocacy company you choose.
Not only will a program deliver the solution you need, but the team should be experts in ensuring your success. If they are not currently, it's time to consider switching providers.
Successful advocacy is grounded in relationships, which involves an ongoing dialogue with the platform provider.
Our dedicated client success team at EveryoneSocial for example, works exclusively for your organizations' success.
Despite having the most robust platform available, we know full well that maintaining relationships between provider-client-employees-etc is essential.
We provide unlimited training, in-person reviews and optimization sessions, and even customer events to introduce your team to other companies that are successful with employee advocacy.
Altogether these are great learning opportunities for the program admins and executives who are looking to learn more.
And since your team members are already taking on a lot, it's nice to have the employee advocacy provider be your go-to teacher and advisor to help you avoid mistakes while driving ROI from the start.
Related: Looking for an additional comprehensive employee advocacy launch plan? We got you covered in this complete guide. Download your copy for free.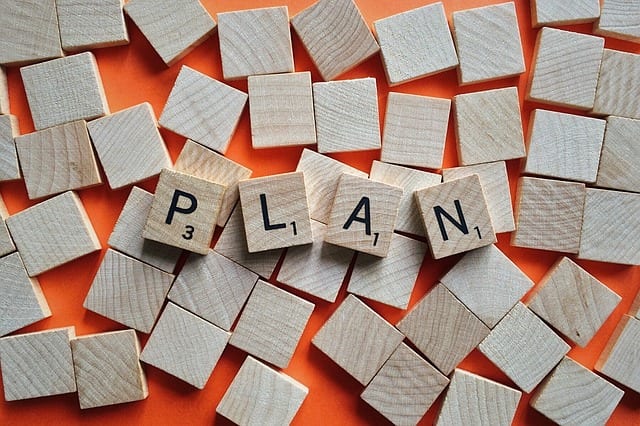 What To Include in Your Social Media Training Plan
In order to become a social business and see success with an employee advocacy program, you need to build a training plan around employees.
Below are some of the necessary steps to build brand advocacy and get employees active in social sharing.
Create An Accessible Social Media Policy
Before building a social media training plan, it's important to have an accessible social media policy.
Many times, especially at larger companies, not all employees are aware of what the current social media policies are and that misunderstanding can actually be discouraging to employees.
If employees are not aware as to their company's social media policies or what is okay to post, they may worry about the potential repercussions of what they share and consequently not participate in any training or in an employee advocacy program.
Partner up with executives and HR to easily define this and ensure that employees understand it. Here are some great examples of other social policies.
Make social a part of work culture and onboarding
In a previous article in which I wrote about scaling employee advocacy, I included this quote from a client of ours:
"We've stopped calling Advocacy a 'program' and are working to simply make it WHAT WE DO. This is part of our culture, and the platform is available to everyone. If you work here, part of what we do is share, discover, and create great content."
If you want employee advocacy to become part of your work culture, the concept must be consistently instilled into the business mission and company values.
During team meetings, company town halls, org-wide emails, whatever it may be — make it clear that employee advocacy is core to your brand.
This also includes the onboarding process for new hires. This is the ideal time for new employees to learn about the social and community culture of your organization.
The inaugural post or photo of a new hire is also a great opportunity for everyone on the platform to share that piece of content out to their networks, giving the hire, themselves, and their company wholesome exposure.
By explaining the value, including training and the tools needed, new employees have an easier time transitioning right in.
Provide guidance on how to represent the brand
One difference between successful and unsuccessful employee advocacy programs comes down to whether the company allows their employees to be authentic on social — as they should!
Too often organizations want to lockdown commentary and be more guarded with brand representation.
It's okay to have some regulations (more on that in the next step), but you don't want a squad of monotoned employee spammers either.
Instead, within your training sessions and social policy, make sure to include some guidelines around your brand voice and proper social etiquette.
In all the years our team has worked in this space, companies who follow this imperative of authenticity have never had an issue with employees representing the brand in the wrong way.
Yes, even pet photos go a long ways for employer branding, especially if an executive posts them (or views them from another company once shared externally).
If it still makes you nervous, we wrote this article a while back about removing the fear from employee participation on social media. You can check that out right here.
Explain any compliance and regulations
While you don't want to stifle authenticity or the personalities of your employees, there may be a need for compliance and regulations to some degree.
Industries vary and depending on what your company does, there may be some requirements.
By law, you might have to disclose your connection to the company, avoid certain terms, etc. Such instances as this is when your company must include a simple list of rules to follow while using an employee advocacy program.
Additionally, employee advocacy platforms include options to lockdown certain commentary if needed, can add mandatory company disclosures, specific hashtags, etc.
But even with these admin privileges, you can still allow employees to include their own voice.
Related: We have a great Bitecast episode that features Deborah Bussiere from Broadridge who discusses how employee advocacy succeeds in fintech.
Encourage employees to share, do not force it
The one area that must be clear with employee advocacy to leaders and all employees, is that participation is not required.
You cannot force anyone to share to their social media accounts, nor expect that everyone will be involved.
Forcing something on others is not a great way to build authentic ROI on any initiative, and especially on social media where contrived content and insincere voices can be easily identified.
Employees have the right to choose to share on social media and they take their accounts with them if they move on from your organization. It's imperative that everyone understands this from day one.
Instead, the training should show employees why their advocacy matters to the company and to them professionally. Show them how their efforts build the company up, help marketing, sales, and recruiting.
But ensure they see how it can impact their career growth and professions as well.
Employee recognition and achievements
People love to be recognized for their awesome work and achievements. This is especially true for employees when their colleagues, company executives, and the public can see this.
Give your top advocates, new hires, or employees who are just getting involved with social sharing some praise for their employee advocacy efforts.
This could be awards, spotlight posts on social media accounts, or other opportunities within the company.
By doing this, it can help encourage more employees to get involved, builds a positive work culture, and helps drive more productivity.
With employee advocacy software, you can gamify the experience and use leaderboards to help drive engagement.
But, beware of focusing too heavily on gamification as it can adversely affect the authenticity of content by incentivizing winning the leaderboard over the larger objective of employee/er branding.
We wrote more about why leading with gamification is a mistake here.
Final Thoughts
Every employee has their own personal brand, and every company has their own official brand. There is no such thing as a one-size-fits-all employee advocacy program.
This is why we've developed the leading advocacy platform that is as flexible and robust as possible, with lots of room to be tailored to your respective needs with the help of our dedicated client success team.
In a sense, training is an ongoing two-way street for us, as we learn what our clients need and provide the solutions promptly.
No one wants to use software — we all want to build relationships.
Even here in Salt Lake City, every day we watch our developers and client success team working in unison to ensure that our clients get what they need, when they need it to most effectively and enjoyable drive ROI, employee/er brand, and authority within their market domain.
From our office to yours: necessity is the mother of invention relationships!
Interested in launching an employee advocacy program or ready to switch providers? EveryoneSocial is your partner in your employee advocacy endeavors. Schedule your demo to learn more about our product, approach, clients, and more.