Social Listening & Sales Teams
Learn why social listening should be a priority for sales teams to implement in their strategies.
Now that we are in the 21st century, it's relatively safe to say the vast majority of businesses understand the value and importance of social media.
Within businesses, many departments might include social media within their strategies, which they most certainly should, yet many are missing the importance of social listening.
54% of B2B marketers said they have generated leads from social media. Yet, only 24% of brands say they do "social listening."(Source).
So even though social media is a huge part of most businesses strategies, only about ¼ of them take the initiative to include social listening.
While most brands are missing the mark, social listening becomes especially important for sales teams to include in their strategies.
Yet, social listening is more than just replying to comments or questions about the brand, it involves getting to know prospects and analyzing what has been discovered.
Without social listening, sales teams are going into social media prospecting essentially blind.
Here is why social listening should be a top priority for sales teams.
Learn about prospects
For sales, it's all about generating quality prospects, starting conversations, and ultimately turning these prospects into paying customers for services or a product purchase.
Because social media makes it much easier to learn about people, social listening plays a huge role in actually understanding who these prospects really are.
Prospects interests & challenges
With social listening, sales will instantly learn about prospects overall interests, their industry, and the challenges they may be facing within their job roles.
Watching the content prospects share and their statuses updates will include a lot of incredible and direct information that is relevant for sales to use to their advantage.
Now, this arms sales teams with insight into what prospects need the most help with.
This also helps sales work with their marketing and content colleagues to make sure blog articles or field marketing materials are being created that sales can use to start conversations.
Prospects personality traits
While discovering the interests and challenges is great, it also helps sales get on a more personal level.
It's easy to learn the type of language prospects use. Do they include humor? How's their vocabulary? Are they passive? Humourous? etc.
This all helps sales team members know how to tailor any interactions, comments, or future email correspondence.
Can help identify more contacts or new company prospects
Since a large portion of potential leads will be sharing an abundance of information on social media, sales can also discover even more potential prospects.
By monitoring the people interacting with your initial prospects content and statuses, for example, you may find even more prospects previously unidentified.
Additionally, those interacting with a prospects social media content may have similar challenges, needs, or even be further along into needing a solution/product.
Without social listening, those additional contacts may never have been discovered or would take much longer to identify missing sales opportunities.
Tip: Engage with others as much as you share. Eventually, people will notice if you're just spitting out content, people also want to be heard and recognized. Leave comments, ask questions, "like" content to show that you're listening.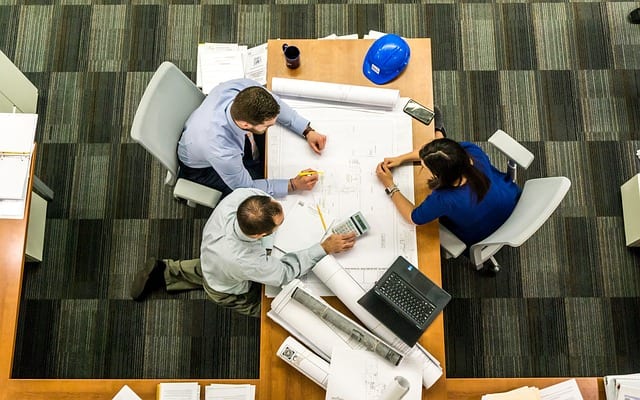 Learn about the competition
Now, of course, social listening is important for monitoring your prospects needs and interests, but it also gives you insight into direct competitors.
Seeing what the competition is doing also gives sales members valuable insights into company information, job or product changes, and competitors approach to better arm sales teams with knowledge.
What content the competitors are writing about
Social listening is perfect to see what type of content direct competition is writing about, how well their content seems to be resonating with prospects, and how frequent.
This is also important for marketing to pay attention to, but this helps sales know how to improve outreach processes, content gaps, or getting similar content written with more in-depth knowledge.
This is something our own software can do, monitoring the content of competitors.
How the competition interacts with social media
Everyone that works in social media or posts on social, has their own unique way of writing or replying to questions or comments.
Salespeople should be monitoring not only how their company competition brand is interacting, but how the competition sales members and customer teams are interacting on social too.
This helps leverage salespeople's own process, know what is working and what's not, and even be able to see who exactly is interacting, which can help with new prospecting.
Product changes or business pivots
Without social listening and monitoring competition, it would be easy to miss new product features, changes, or business pivots.
This is vital information that is easily identifiable that sales teams should know.
Knowing this info can help drive future conversations, use cases, comparisons, and makes sales more knowledgeable about their industry which helps during conversations with prospects.
This has been important for our team as well, paying attention to our competition and their changes, or even when new competitors pop up.
It keeps sales teams on their toes and ready to push messaging forward when necessary.
Include social listening to your social selling strategy. Learn how to turn employees into a social media powerhouse with this guide.
Learn about companies
Besides understanding your prospects personalities and needs, social listening is important in understanding the companies the prospects work for and of course, companies that sales might want to sell too.
Job & leadership changes
Social listening for companies helps identify key leadership changes, that could affect conversations sales might be currently happening.
It shows good faith in the salespeople that they are on top of these changes and would like to have conversations with new key people to help meet their needs.
This information may appear on social media, news articles, or in press releases, which might easily be missed otherwise.
Plus, without this knowledge, it would be easy for competition to swoop in and potentially win a deal or sale.
Additionally, when an advocate or user of a product or services move to a new company, this is also a new opportunity to generate brand new business and expand.
Luckily, besides social, you can use services like Owler to monitor companies and changes.
Companies acquired
Potentially (and something we've run into), is a company that is already using your service or product ends up getting acquired or absorbed. This introduces new leadership and even this company who just acquired this company, could be using a competitor.
Having knowledge of this acquisition can better equip sales to start conversations and connections to key individuals that may be involved in the departments initially sales made a sale too.
Now, the sale may not always come through victorious, but the probability of a successful transition or upsell is stronger with this knowledge from social listening.
New product launches or company changes
Besides information about employees and leadership changes, it's also important for sales to know when a company has new product changes or a pivot in company direction.
As sales monitors companies they may want to work with, it's important to know if they are launching new product or a new business division.
This again keeps sales teams with the latest knowledge and shows they understand what the company is doing.
This also applies to when a company shifts business directions, because maybe there is a new division worth working with, or now the company is not a good fit and time is not wasted chasing it again when they would never buy.
Final Thoughts
While sales should be using social media and adopting a social selling program, the priority should start with social listening.
Without knowing what your prospecting needs, personality, and interests are, the efforts of sales could be wasted or lost.
Yet, social listening extends to more than the individual, it helps sales teams monitor what their company's competitors are doing and important information on companies.
When it comes to social listening, it's important to remember to be open, be a learner, and gather has much insight as possible.
The more knowledge you have about your product, industry, buyer, market, competition, the better you can relate and actually influence people and business.
Looking for an easier way to apply social listening to your sales process along with a unique social selling platform? See how EveryoneSocial can help.