Keeping people motivated and engaged at work takes effort, especially for remote and distributed teams. And managers that prioritize virtual team-building activities win out in the long-run.
In fact, 2500% more organizations worldwide now invest in virtual team building in response to COVID-19.
If you're looking for ways to improve employee morale and engagement, we've got some ideas — many of which we regularly use here at EveryoneSocial.
Read on to understand why virtual team-building activities are essential in the modern workplace and our creative ideas to connect and build stronger teams online.
Why are Virtual Team-Building Activities Important?
Remote workers run the risk of feeling isolated and left out of important decision-making conversations.
And when employees feel distanced, they're less comfortable communicating and collaborating with team members, which negatively impacts employee engagement, morale, productivity and your bottom line.
That's what it's so important to remove any communication barriers and create a work environment where people feel comfortable and connected.
Virtual team-building activities help colleagues learn about each other, build connections, and create belonging and community in and across teams.
And, like we said above, remote employees that regularly engage in virtual team-building activities are happier, more productive, and more likely to stay at the company — and that benefits everyone at the organization.
10 Ideas for Virtual Team-Building Activities
1. Remote Lunch Dates
Taking a lunch break with co-workers is a great way to nurture relationships, and it can be effective even when they're virtual. 
We started monthly "Social Club" events, where small groups of people from various teams get together to share lunch, swap stories, and get to know each other.
What's great about these events is that they give you the opportunity to meet people from departments you might not regularly work — or ever cross virtual paths with.
For example, it's how I learned that EveryoneSocial's VP of technology, Darrell Davis, shares my love of felines and now I regularly check in with him about his cats, Theo and Pumpkin.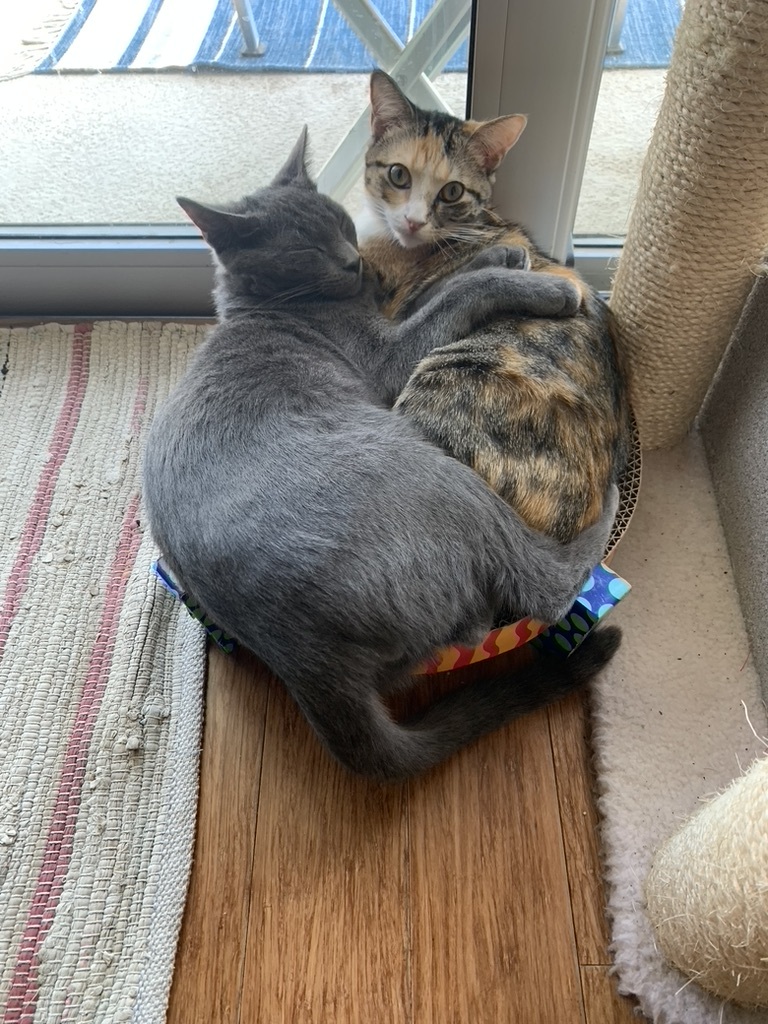 Not sure what to talk about during these virtual lunch dates? Totally normal.
Sometimes people just need a good prompt. That's why our head of HR always gives teams a suggested activity, such as a personality test, or links them to this handy conversation wheel.
Also, allowing employees to expense lunch delivery is a much-appreciated perk!
2. Online Office Games
Work hard and play harder. Games are a fun, engaging virtual team-building activity that'll foster some friendly competition.
Whether it's trivia, Pictionary, an escape room, or Jeopardy!, games can be a great break from the workday, as well as a chance to show off your creative side and encourage out-of-the-box thinking.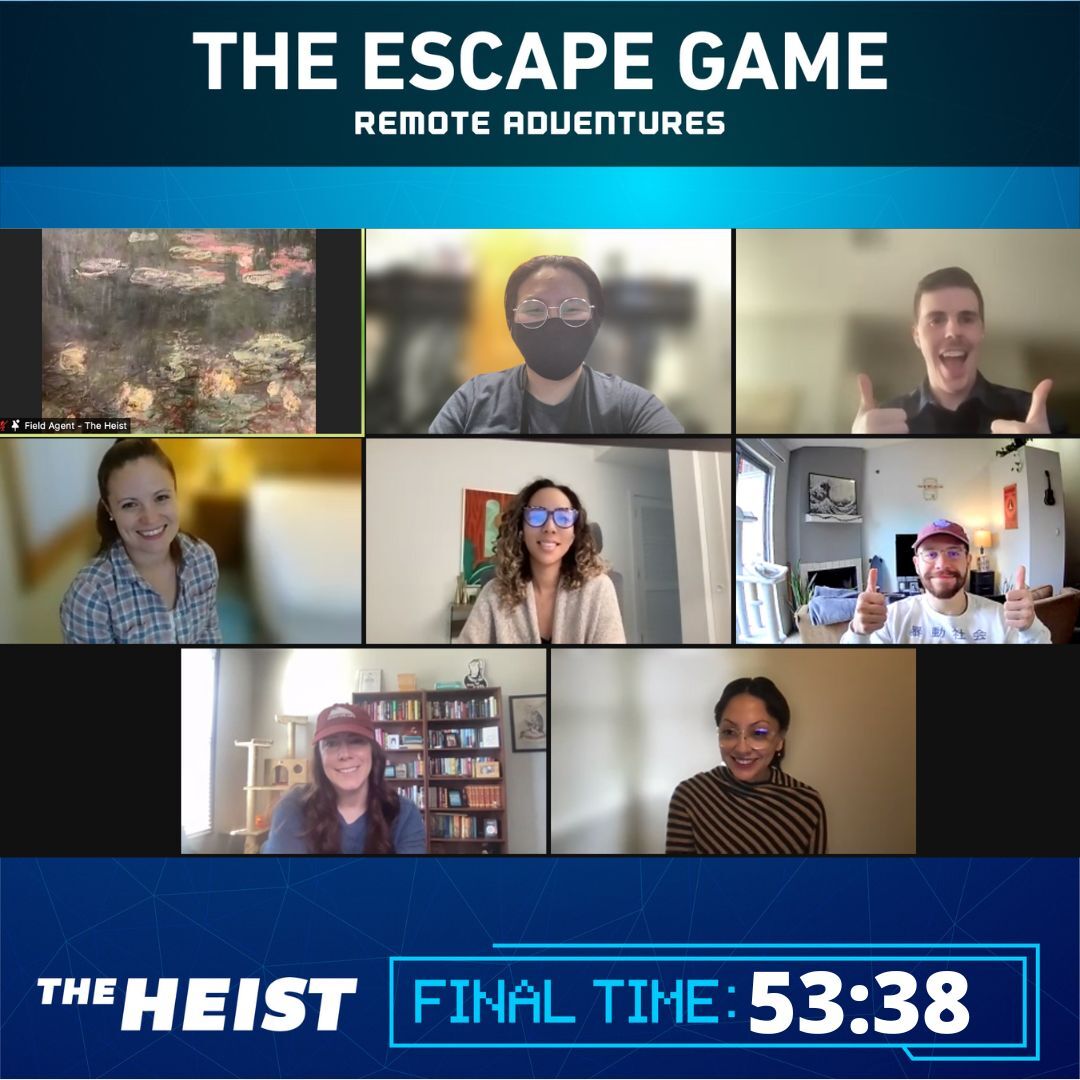 Our marketing team recently participated in a virtual escape room where we thwarted an art thief — and made it out just in time!
3. Show and Tell
Learning and sharing skills is a great option for team building, so we're taking a cue from our kindergarten days and suggesting Show and Tell.
Choose a different team member each week to share something they love, a place they've been, a favorite hobby, or even about a new project they're excited to be working on.
Show and Tell is a great virtual team-building activity because it encourages everyone to share and gives teams opportunities to look back at all they've accomplished.
4. Virtual Break Room
Keep the water cooler moments alive by sharing photos or videos with the office.
Some ideas that are very popular for our teams include:
New recipes or food
Work-from-home setups
Books we recently read
TV shows we're watching
Hobbies
Pets
Wildlife sightings
Vacation photos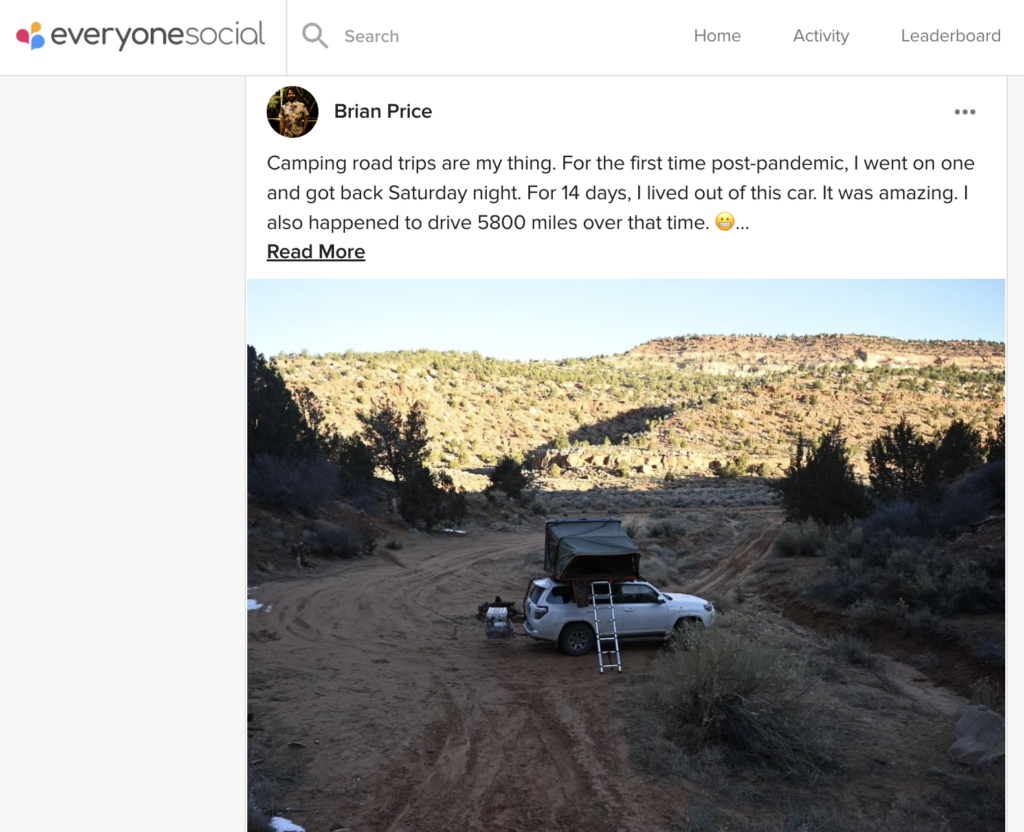 We use the EveryoneSocial platform to share these moments with everyone at the company and start conversations about shared interests.
5. Icebreakers
Sometimes you need to take a break from the work talk and get to know co-workers on a more personal level. And icebreakers are still a great way to do that.
Here are just a few questions to consider asking your team: What was the first concert you attended? Where do you most want to travel to next? What's your favorite movie? Have you ever met someone famous? What are your biggest goals this year?
When we announce new hires and introduce them to our team, we have each new coworker share unique stories and facts about themselves. It's been a fun way to find colleagues with similar interests and build relationships from the start.
6. Stop, Collaborate, and LISTEN
Take this advice from Vanilla Ice and ask your co-workers what they're listening to.
Even though people are working from different locations, a lot of us listen to music throughout the day and want to share that experience with each other.
Have everyone add their favorite songs to create a shared playlist that anyone can listen to and enjoy.
Here at EveryoneSocial, we do this each quarter and provide seasonal prompts for the playlists such as "campfire songs" and "spring fling."
7. Interactive Experiences
Learning new skills, conquering a challenge, or taking an office "vacation," are all incredible virtual team-building activities that allow teams work together on something creative outside of work.
Marketplaces like Offsyte make it easy to discover and schedule high-quality team events that are interactive and exciting. Maybe your team wants to experience some magic, learn a new recipe, or solve a murder mystery.
You can even take a company "trip to Paris" with Woyago to tour the City of Light, pedal around the sights, sample wine and cheese, and more.
There are a lot of creative and fun events that employees will enjoy.
8. Virtual Book Club
A book club allows for remote teams to mingle and socialize while also engaging in critical thinking and sharing different opinions.
Share a book with the whole company and then set time for a virtual conversation about what they learned and liked about it.
This is a great chance to develop communication skills and employee engagement, as well as learning about a topic that's important to your industry or people.

It may even lead to further book discussions!
9. Quizzes
Personality quizzes and results offer a way to learn more about your coworkers' working styles, dreams, goals, and preferences.
And they're a fun way to find out about how teams can work better together by understanding what motivates them or how they think.
We shared Adobe's What Creative Type Are You? quiz around the virtual office and shared our results in the Slack #BreakRoom.
It doesn't have to be just for one team, but an entire organization to get to know each other better and build on our strengths.
10. Office Tour
Getting a glimpse of someone's life outside of work builds trust and camaraderie, which can lead to higher employee morale and teamwork.
Take your team on a tour around where you're working from — whether that's at home, in the office, at your local coffee shop, or in a more exotic locale.
Sharing pics from daily life helps employees get to know each other better and showcases the people and places that are important to them.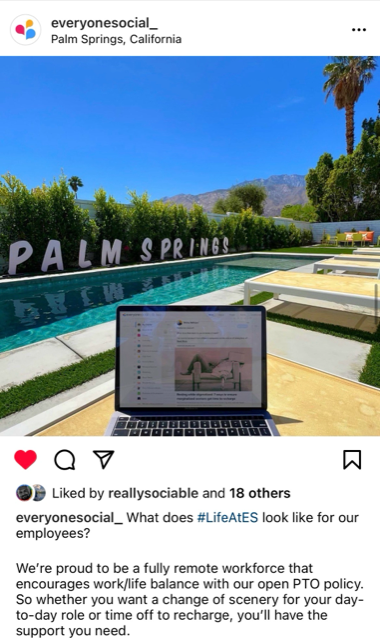 Make Team Building a Daily Activity with EveryoneSocial
While virtual team-building activities are an excellent way to help employees connect and have fun, it's important not to relegate team building to only an occasional activity.
The best way to do that? Enable employees to communicate and engage with each other regularly via EveryoneSocial.
Our employee influencer platform allows everyone at an organization — senior leadership, middle managers, entry-level employees, and frontline workers — to create and share content, engage with one another, provide feedback, and recognize each other for their accomplishments on a daily basis.
And with its numerous features, such as gamification and leaderboards to encourage sharing, your people will actually want to use EveryoneSocial. After all, it's fun!
(Maybe not virtual escape room fun, but it'll definitely get people sharing. In fact, when ed-tech company Instructure utilized EveryoneSocial's gamification features, the organization grew content shares by 3,800% in just two months.)
Want to learn more about how EveryoneSocial can help with virtual team-building activities? Schedule Your Demo.