Leaderboards & Gamification
Dynamic ranking that rewards teamwork, not just individuals.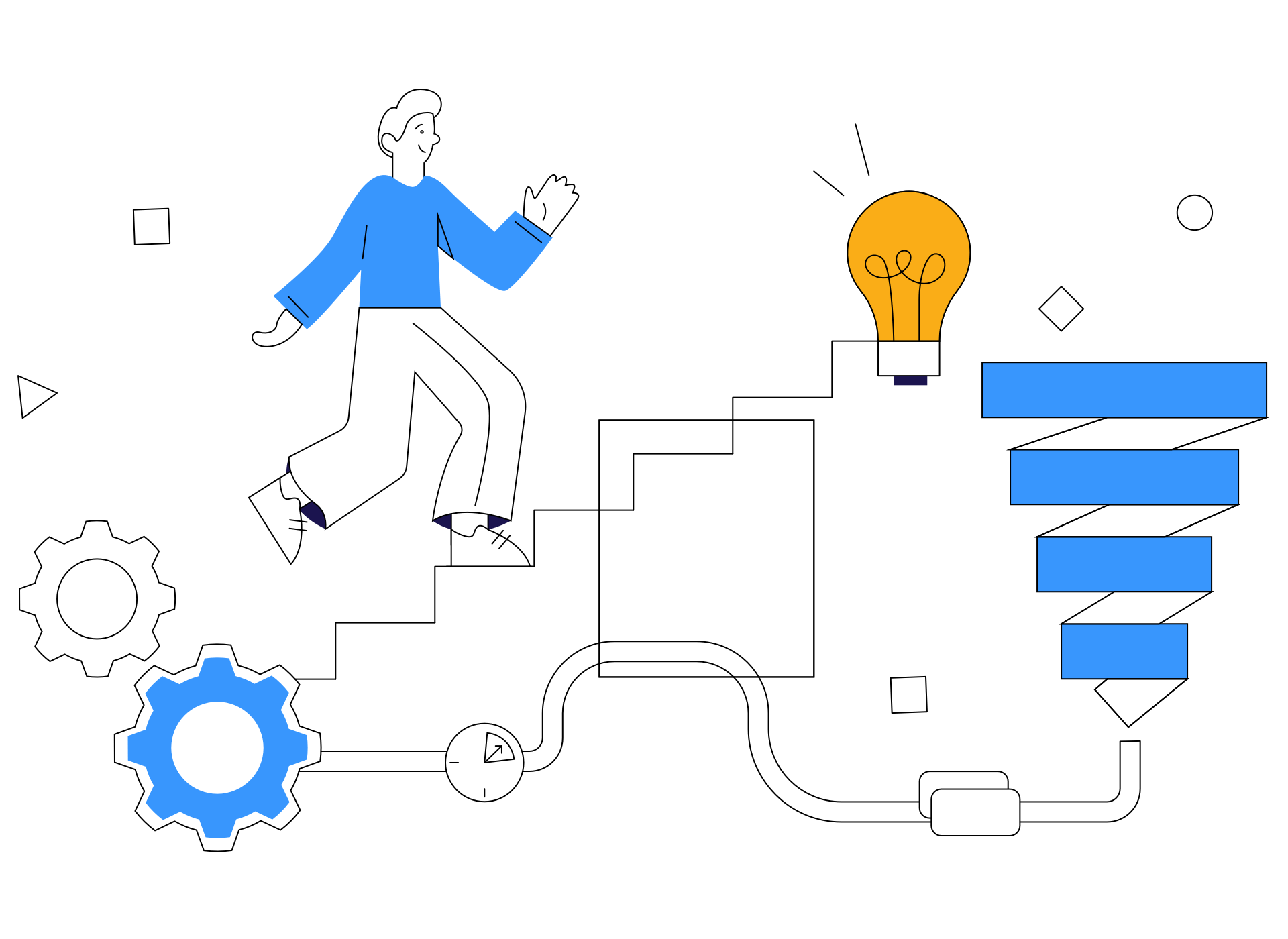 Fully customizable

You have complete control over scoring. Customize your leaderboards so individual wins dovetail with team goals.

Drive participation and results

Reward both internal platform usage, like submitting content or inviting co-workers, and external actions like sharing posts that drive clicks.

One for every team

Create custom leaderboards for each of your teams; competition is always strongest between those who work together.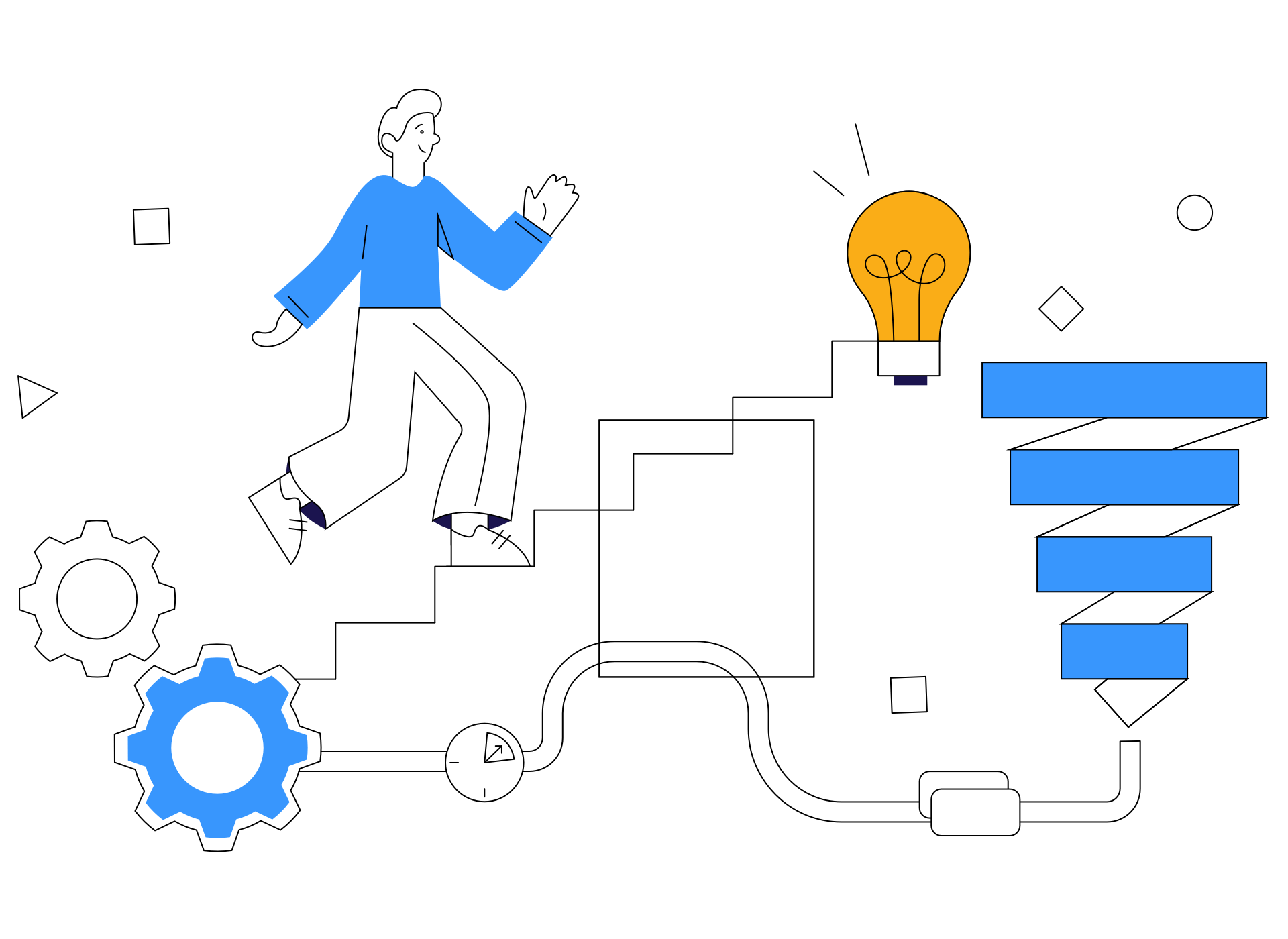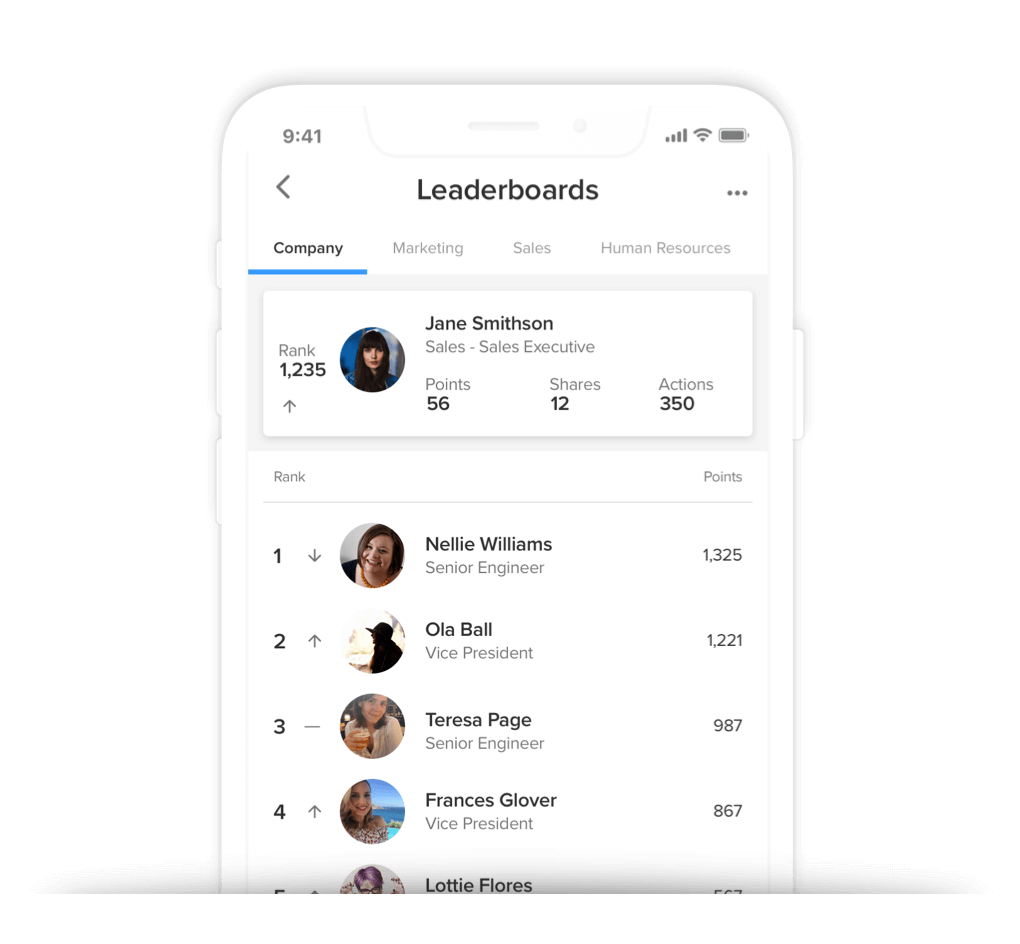 Visualize Competition and Participation
Every person who competes in a leaderboard has a dashboard which displays their rank, change, and accumulated points.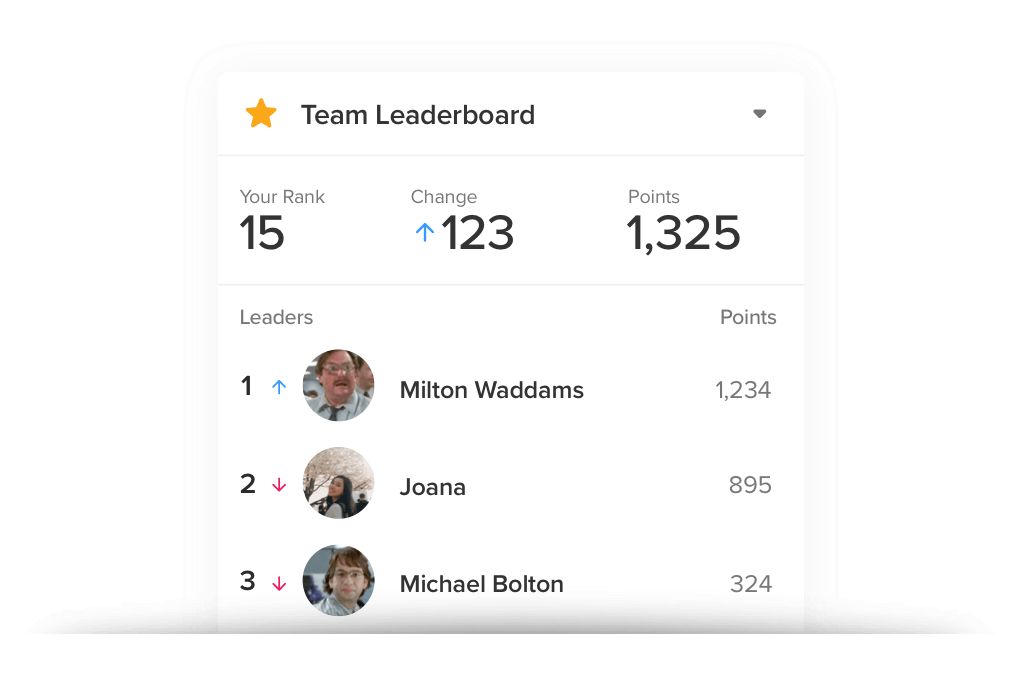 You've Got Options
Create leaderboards for each team! You can have as many or as few as you'd like; after all, people who work together like to compete together.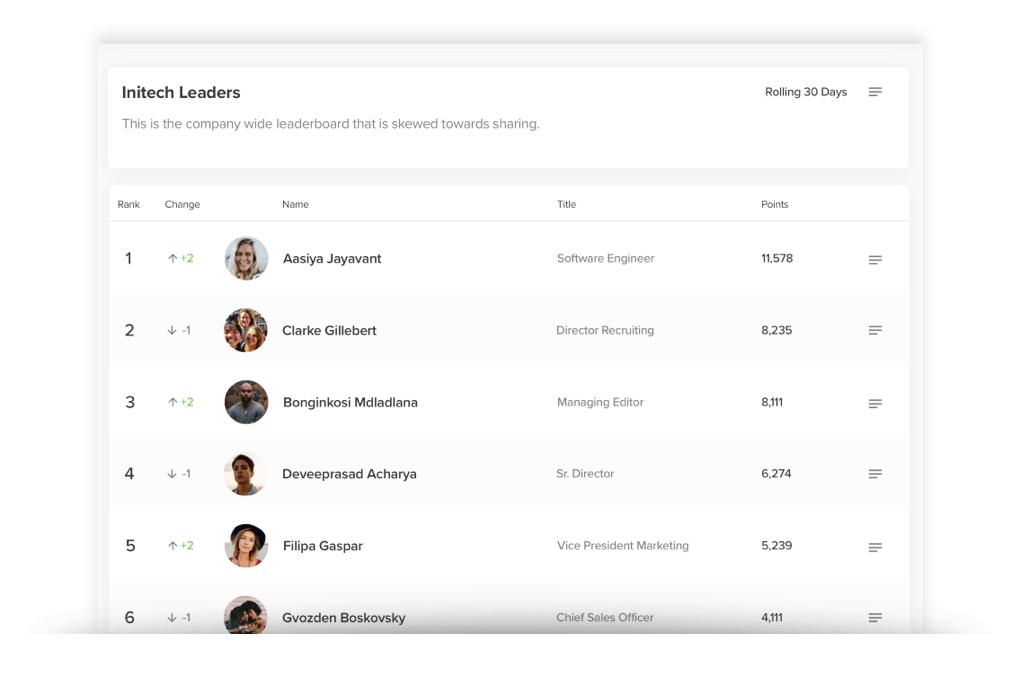 Customize Point Values
Want to run a new user activation campaign? Maybe you want to reward clicks driven to your website? Whatever your goals, you can tune and tweak your leaderboard point distribution to your heart's desire.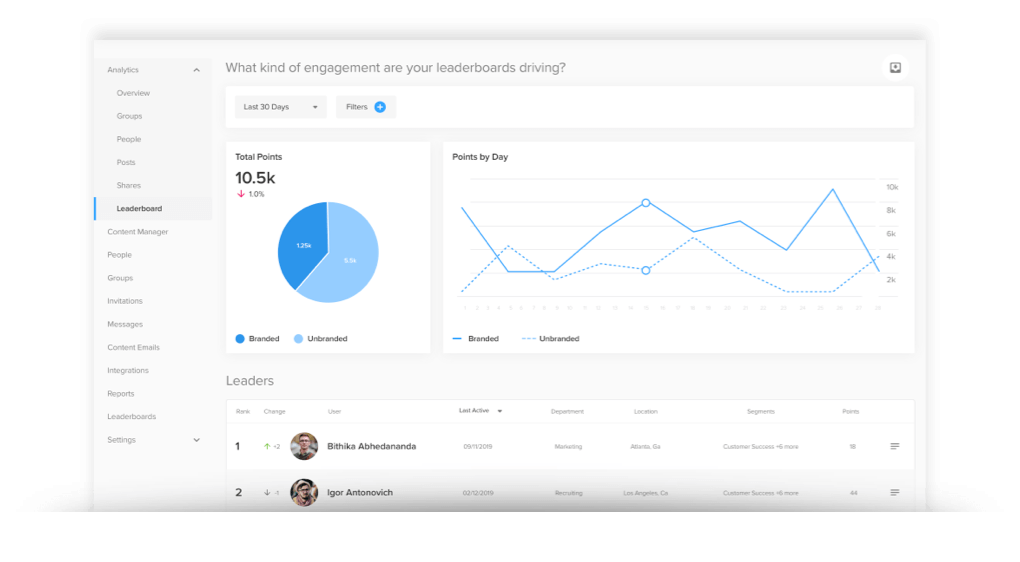 View A Comprehensive Dashboard
Admins have access to a leaderboard analytics dashboard, providing complete visibility across all your active competitions and participants.
Teamwork really does make the dream work.
Gamification and leaderboards are a means to help you and your people achieve your goals while having some fun along the way.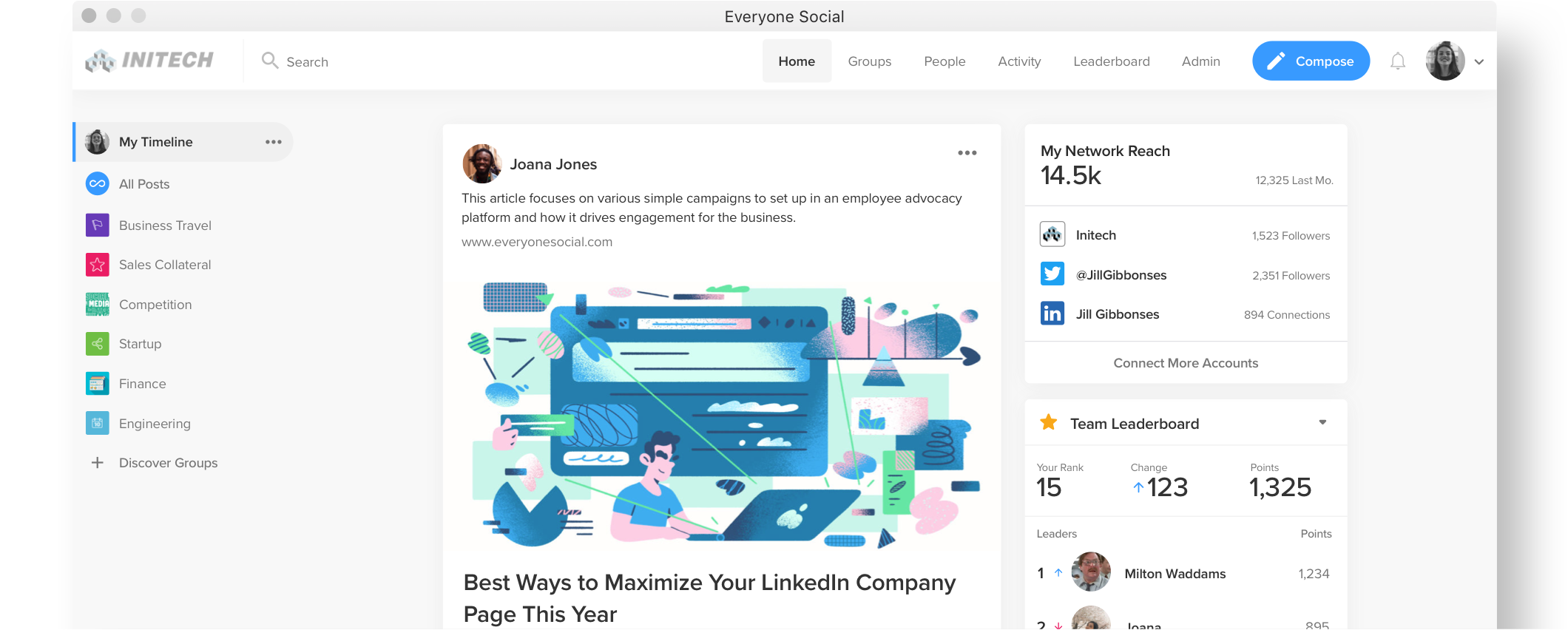 You're in good company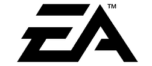 Where once employees felt like they worked for Electronic Arts, now they felt like they ARE Electronic Arts.

I love how easy it is to use. The competition doesn't even compare.

From ease-of-use and detailed metrics, to the amplification of marketing results and sales enablement—it's a win.
---