A large, skilled talent pool to hire from is key to modern companies' success — especially considering that by 2030, there will be a shortage of human talent that could result in a loss of $8.5 trillion. 😮
Could your talent pool use some improvement?
Then read on for some best practices that'll help you maintain a steady supply of skilled workers that'll give your organization the competitive edge it needs.
What is a Talent Pool?
Just a quick refresher: A talent pool is a group of people with specific skills, knowledge, or abilities that are relevant to a particular organization, industry, or field.
Companies establish them to identify, attract, and retain top talent, and to ensure a ready supply of skilled workers for future needs.
Talent pools are composed of current employees, job applicants, or individuals who've expressed interest in working for a certain company.
By maintaining a talent pool, organizations can streamline their recruitment and hiring processes, reduce the time and cost associated with finding and onboarding new employees, and increase their ability to quickly fill critical positions.
How Can Companies Expand Their Talent Pool?
There are several ways to grow your talent pool to remain competitive and meet industry demands. Let's dive in.
1. Improve the recruitment and application process.
If you want more skilled people in your talent pool, start by streamlining your processes.
Research shows that 60% of job seekers abandon online applications because of their length and complexity. Plus, 60% of Gen Z job applicants — who will soon make up 30% of the workforce — say they won't spend more than 15 minutes filling out an application.
Meanwhile, companies that reduce the application process to five minutes or fewer increase their application completion rates by more than 300%. 🤯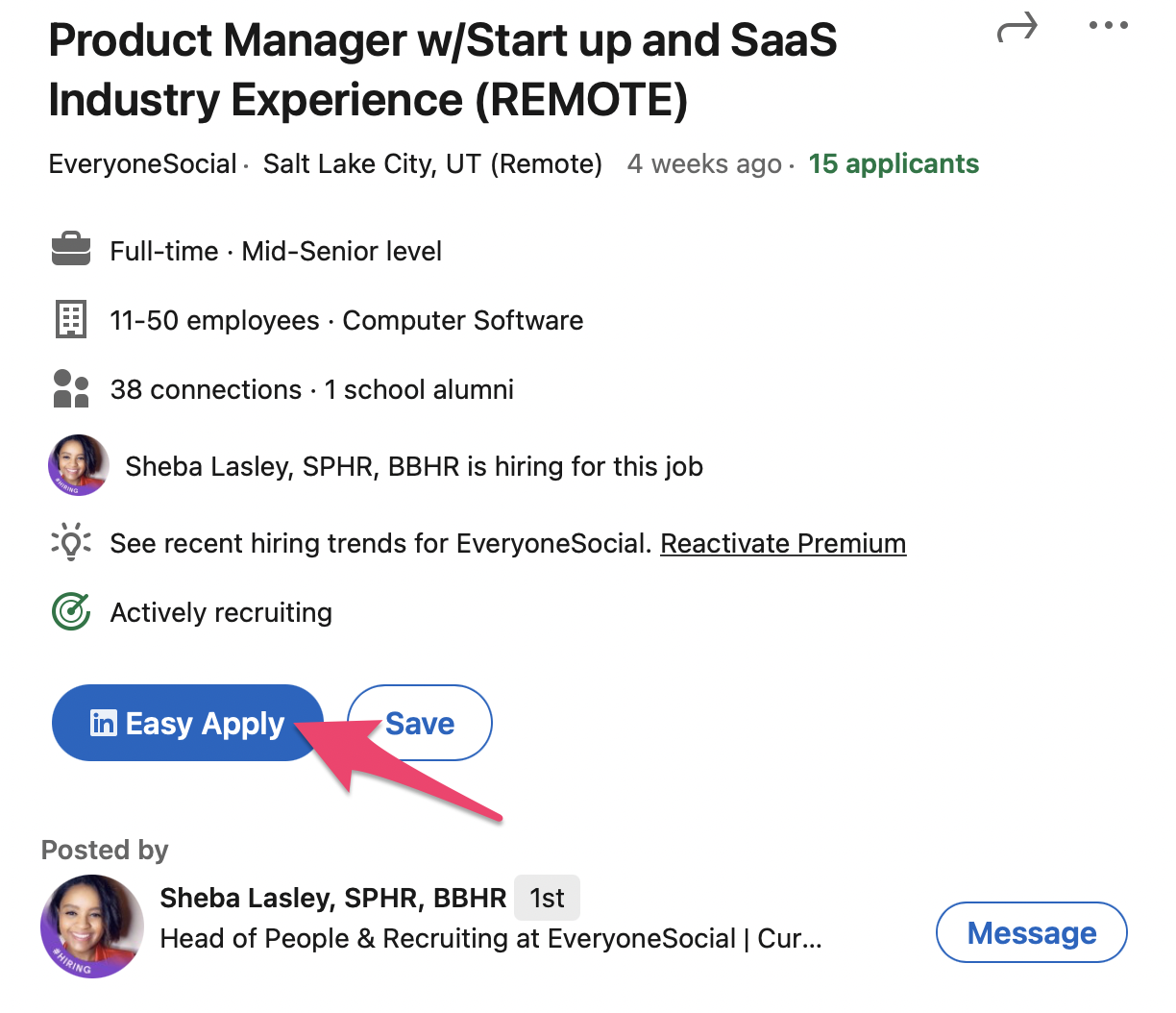 For more ideas on how to improve your recruitment and application processes, check out this detailed post on talent acquisition strategies.
2. Be flexible with terms of employment.
An easy way to expand your talent pool is to appeal to more people by loosening up your employment terms.
This can be done in a variety of ways, such as allowing remote or hybrid work, offering flexible work hours, or experimenting with job-sharing.
3. Offer competitive benefits and pay.
This one seems obvious, but it's incredibly important. After all, you can't expect to catch the eye of candidates, add them to your talent pool, or get them to apply for a job at your company if it doesn't actually benefit them.
So if you really want to grow and improve your talent pool, you have to offer competitive benefits and compensation packages. Not only will this attract top talent to your company, but it'll also help you retain it.
Can't necessarily afford to pay top dollar? There are numerous things you can offer job candidates besides just salary.
These include flexible work hours, remote work, work-from-home stipends, equity in the company, unlimited vacation time, and other perks.
Just be sure to make all of these benefits clear by including them in your company handbook, on your website, in job listings, and on social media.
4. Encourage employee referrals.
Turn your employees into recruiters by incentivizing them to refer people for open positions.
In fact, 96% of companies with 10,000+ employees — and 80% of those with fewer than 100 — say referrals are their top source for new hires.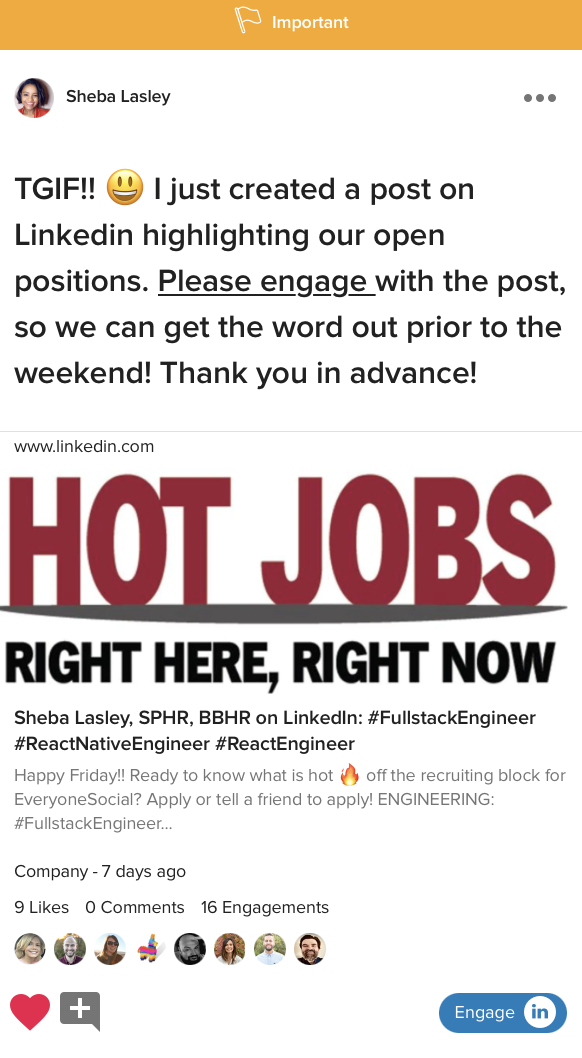 Encouraging your people to make referrals not only provides a steady stream of quality candidates for your talent pool, but it also helps build a strong company culture.
5. Offer professional development opportunities.
Invest in professional development opportunities for employees, such as training, workshops, and certifications. Or allow employees to seek out their own education opportunities by providing access to LinkedIn Learning, Udemy, or another online learning provider.
These kinds of offerings allow employees to expand their skills and knowledge, as well as making your organization more attractive to top talent.
Calculate Your Employee Advocacy ROI 📈
Get a custom, shareable report highlighting the ROI you can expect to generate from employees sharing and creating content.
Generate My Report →
6. Build and showcase your company culture.
Create a strong company culture that values diversity, inclusiveness, and employee well-being.
A great culture is essential to transforming your people into true brand advocates, as well as improving employee motivation, engagement, and retention.
While the best endorsement of your company culture is what employees say and post about the organization, it's also important to show your talent pool why your company is a great place to work.
You can do this by dedicating a page of the company website to work culture, using social media to highlight what makes your company special, and sharing photos to the "Life" section of your company's LinkedIn page.
8. Partner with educational institutions.
Team up with local colleges, universities, and trade schools to build relationships with students and recent graduates.
Your company can provide internships, co-op programs, and other opportunities for students to gain real-world experience. In return, you'll be top of mind for new talent as students graduate and you'll expand your talent pool exponentially.
9. Utilize social media.
More than half of the world (4.76 billion people) uses social media today — and millions of those people are job seekers.
Just take a look at the stats:
In other words, there's no shortage of professionals out there who you can easily reach via social media — and potentially add to your talent pool.
And even if you're not hiring right now, you can use social media to build demand to work for your organization.
Your company needs to do more than simply be visible on social platforms like LinkedIn or make the occasional post in order to expand its talent pool though.
It needs its most valuable resource — its people — to create and share content on social media as well. That's where the magic of employee advocacy and employee influencers come into play.
How Does Employee Advocacy Grow Your Talent Pool?
An employee advocacy program can play a critical role in expanding a company's talent pool because it allows you to leverage the power of employee social networks to attract and retain top talent.
Here's what launching an employee advocacy program can help with:
Employee Referrals
It can automate and streamline the employee referral process, making it easier for employees to refer their friends and contacts for open positions.
Social Recruiting
It allows organizations to tap into the power of social recruiting by empowering employees to share job postings and other recruitment content on their social networks
This expands the reach of your recruitment messages, attracts a wider pool of candidates, and even saves you money.
So it's no surprise that 84% of companies engage in social recruiting.
Employee Engagement
By fostering a culture of engagement and collaboration, an employee advocacy program increases employee satisfaction, reduces turnover, and improves the overall health of your talent pool.
Employee Brand Ambassadors
It helps turn employees into brand ambassadors by providing them with the tools and resources they need to share their positive experiences working for your organization.
This can help build your organization's reputation and attract top talent.
Employee Networking
Advocacy programs help employees connect with one another and expand their professional networks, creating opportunities for them to share job openings and other recruitment information with their contacts. And that's great news for your talent pool!
Employer Branding
Advocacy also plays an important role in building the company's employer brand.
When your people post about their workplace on social media — regardless of whether they share company news, an employee story, a job opening, or simply a funny thing that happened at work one day — it contributes to the company's reputation.
It also builds trust in your brand because who better to weigh in on what it's like to work at your organization than the workers themselves?
Everyone at the company contributes to its reputation, and employee advocacy is one of the most effective ways to improve employer brand.
The Tool You Need to Expand Your Talent Pool
Now that you've made it to the end of this post, it should be clear that there are numerous ways to expand your talent pool and improve the quality of individuals in it.
And one of the most effective strategies is tapping into the power of social media and your employees' networks via an advocacy program.
That's exactly what this Fortune 50 company did with the help of EveryoneSocial. Just check out its phenomenal results. 😮
Curious what EveryoneSocial can do for your company?
Get a custom, shareable report highlighting the ROI you can expect to generate through employee advocacy, or schedule a demo to see our product in action.