No matter what size company or what industry, your company is probably sending an internal company newsletter to all employees on a consistent basis. It's a pretty standard practice and a great way to keep employees interested in the company content, news, etc.
Or so you think.
Then you actually see the stats and realize there is little to no engagement.
Additionally, the email newsletter also probably has social media buttons (it should) to get employees sharing to their own personal networks.
But if employees are already not opening or clicking links in these emails, they most likely are not sharing or even care to share any of the content from the newsletter too.
While it might not be a major business challenge, it can be concerning for a few reasons:
It shows employee engagement is low and maybe in other business areas too
You're missing out on brand visibility and growth through employees social networks
Could potentially signal content and even company culture issues

A poll by Gallup showed that 70% of U.S. employees are not engaged at work. That's a startling figure, and it can have catastrophic implications for companies without proper internal communication practices in place.

Of course, those are higher level issues and it may just be that your company newsletter needs some design and copy tweaks. Let's look into why no one is really engaging with your company newsletter and how you can get more employees sharing content.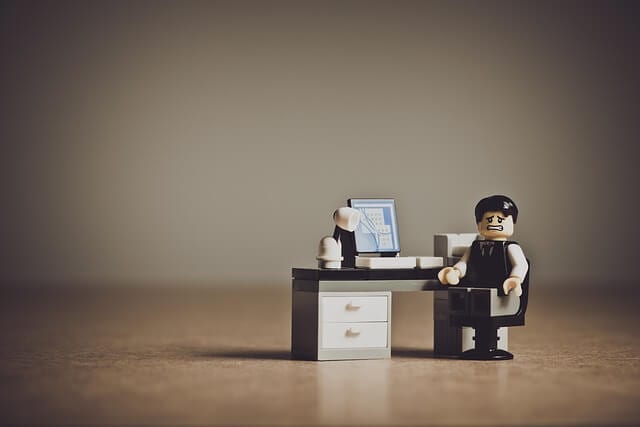 Your company newsletter copy is boring and not interesting
It has to be said, but potentially the email content and copy are just not that interesting. Many times, the company email might be handled by marketing or even a communications team pending how large the company is.
However, approval of the newsletter is most likely coming from leadership who verifies the content and how it's written. Yet, what is interesting to corporate or marketing/comms people specifically, isn't necessarily going to resonate with the rest of the workforce.
The copywriters and reviewers of these internal emails need to think outside of the corporate mindset and ask, "What would make anyone interested or want to read these emails?"
Other challenges are the email follows a plain and boring style. By that, you follow the: "here's a headline, here's some copy, now share it!" Lame.
Instead make sure to add interesting visuals, videos, show some personality, and mix up each newsletter with some different content. Bland design and bland copy each week will get you bland results.

Email copy and content sounds like a sales agenda
There are two sets of opposing views when it comes to the content of an internal company newsletter:
Corporate Leaders – Wanting to share company content, product or services news, and any recent business dealings.
Employees – Want to read and share interesting topics, ideas, and thoughts about their industry and still be informed of company news.
It makes sense that leadership and corporate would want the internal newsletter to focus on all the company information, since that's what it appears to be for, right? But that's not exactly the correct approach to have.
Yes, you want to mix some of this type of content into the newsletter, but if that is the sole focus of the content, you may quickly lose engagement from employees.
Your company's workforce does not want to constantly read everything about the company, nor do they want to spam their social networks with content that sounds like a sales agenda. If your company's newsletter is only selfish in nature, you'll lose the interest of employees or ensure they aren't sharing.
Understandably, your leaders will want content that sells your product/services or the latest business news, but there are better ways to build that brand visibility and interest.
The email newsletter should contain company content, but it should be blog articles about your industry, useful "how-to" articles to attract prospects, guides, etc. This is the type of content that is not only interesting to employees but is more encouraging for them to share with their social networks.
Now, they are sharing useful content that avoids sounding like sales-spam and helps build their credibility in the eyes of their social networks.

Where's the third-party content love?
Of course, when you hear "company newsletter" you think it should be all about content from the company?
Well as mentioned in the above section, that's the wrong mindset to have. And while you do want to have good content from your company site, you also can't neglect third-party content.
Even in a company email newsletter, third-party content is valuable and perfect for engagement. Here's why:
Use of credible sources and recognizable names will generate more clicks
Employees may be more encouraged to share to their networks because they are not just always sharing company content
Positions your company as on top of the latest industry-related news
Positions employees as knowledgeable and also on the latest news
It makes sense that you want employees engaged in the internal content and sharing it to drive traffic back to the company website. But, mixing third-party content will increase overall interest in the company newsletter and be more enticing for employees.
Did you know you can build thought leadership through sharing third-party content? Here are 9 ways to do just that.

Why an email newsletter should not be your only internal content solution
While every company should have a company newsletter to employees, it should not be the main solution to distributing content to various internal teams.
Email is so overwhelming anymore and employees are inundated with information and spam that hits there inboxes every day. Besides some of the challenges mentioned earlier in this article, think about how easy it is for the company newsletter to be forgotten.
Employees are busy with their jobs and worrying about the tasks at hand, it's easy to forget about the company newsletter which is not very important to their work.
Another challenge is, the company newsletter gets buried among hundreds of other emails. Maybe employees mark it or make a mental note to go back and read it, but then something else comes up and employees forget to look back.
If your company is especially interested in getting employees actively sharing and being a social business, an internal email newsletter will not be enough. This is where an employee advocacy program becomes vital. Here's how EveryoneSocial works for example:
All the content is in one central location acting as a newsreader, allowing employees to engage, read, comment and share to their social networks whenever they want.
Available mobile apps and chrome extension to make it easier to share content and get employees more involved in contributing.
Gamification and leaderboards to boost employee engagement and collaboration.
Besides approved content streams, employees can set up their own personal feeds and interests to keep them coming back.
The ability to still create a company newsletter of the latest or trending content to employees.
There is a lot more involved, but if your company wants to boost engagement, drive more social shares of content, and get employees involved, employee advocacy with a company newsletter will ultimately yield much stronger results.
Learn how Dell empowers its workforce to share content and be more engaged through employee advocacy. Download your resource.

Final Thoughts
Although having a consistent company newsletter is not necessarily a "dead" part of internal communications, it certainly is past its prime.
Sharing content and company news with employees is of certainly important, but without the proper tools and email set-up, there is can be very low engagement.
In order to be successful, consider some of the above tips to strengthen your internal email newsletter, which can help improve engagement and get employees active as brand advocates.
Additionally, if you value the importance of being a socially and engaged business, consider adopting an employee advocacy solution that will complement the company newsletter. This will ensure a higher level of engagement, employee interest, and boost marketing and sales results.

Interested in getting employees engaged with your company content and sharing to their networks to grow your business? See how EveryoneSocial's employee advocacy & social selling platform can help.