Employee Advocates + Social Media = Boost in Organic Search Traffic
Although there are many marketing outlets and tools for your company to grow from, nothing is quite like dominating in organic traffic, growing inbound leads, and seeing your content in the top results from Google.
Yet, with so many companies, thousands of new blog articles daily, and other companies fighting for attention, your organic traffic can or typically will plateau at some point. Plus, when Google likes to throw some new algorithm shifts, it can throw off results a bit too.
Luckily for us, the age of technology has continued to improve our marketing lives with great SEO tools (SEMRush, Moz) and tactics that can help improve organic reach and web traffic.
However, often one overlooked strategy to complement your organic efforts is the power of activating employee advocates on social media. Let's dive in.

What is an employee advocate?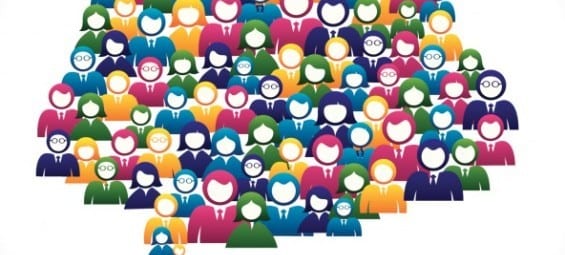 Before we cover why employee advocates matter to the organic equation, it's important to define what an employee advocate is.
Employee advocates are simply employees who share their support for their company brand, product, or services on their social networks. It is also sometimes just referred as employee advocacy.
Said differently, it is about companies leveraging their employees as digital influencers and encouraging them to become an extension of the marketing department.
A Nielsen study showed that 84% of people trust recommendations from friends, family, and colleagues over other forms of marketing.
Pretty straightforward, no? There is obviously a bit more to this and you certainly do not want to just open the social doors without creating a solid strategy, providing guidelines, and of course, having great content to share.
But, you also can probably already understand how this is valuable as a social media strategy, but what does this have to do with organic search traffic?

Employee advocates drive organic traffic through brand searches
When your company is posting on their company handles, content is being shared with their followers and new people discovering the brand through hashtags. Yet, it can take a bit of time (especially if you are not working at a big recognizable brand like an IBM, General Mills, etc.) but this is where employee advocates become essential.
Let's say your company actively has over 200 employees engaged with your content and sharing to their networks. Each one of them shares that content in their own unique way to a whole new set of audiences who may not be familiar with your brand at all.
These new audiences are not only seeing and potentially engaging with the content, but brand awareness also begins to increase. The more your company name is in front of them, the more people become interested or curious about your company. And the more familiar audiences become, they are much more likely to search for your brand in search engines to get more information or read reviews, thus increasing organic traffic.
So now, as Google starts noticing an increase in search volume for a brand, they view it as a popular authoritative resource and will reward the content with higher SERP positionings (Note: don't expect ranking to jump drastically right away).
This can also trickle down to non-branded keywords you are aiming to rank for too and have a better chance to boost those positions as well (more on that below).
But, imagine a company with thousands of employees who are active on social media daily, sharing out company content to their networks. Their company can quickly grow exponentially in traffic and see a consistent increase in organic searches month over month.
Not sure how to get employees active on social media? Here are six ways to get employees involved in social media marketing.

Employee advocates help increase the chances of more external link backs
If you are in marketing and especially in SEO, you are aware of how valuable a good external link back to your company website or specific blog post can be for ranking. The more authoritative websites that are naturally linking to your company, the more Google, and other search engines will recognize that this is a valuable and trusted resource.
Yet, these are not always easy to come by, especially if you have competitors that are more well-known or already rank higher than you in SERPs. Typically, you might try to guest post (a good tactic), send PR blasts out, or reach out directly to publications, hoping for a response to get linked.
There is nothing wrong with those tactics, but they can be time-consuming, generate little results, or even give that "NoFollow" link, which does nothing to improve your organic standings then since it does not pass the authority to it (although you could still get some traffic and leads).
Yet, with employee advocates sharing out to their networks daily or weekly, the content has a greater chance to be seen by editors, writers, and other publications. And when the content is knowledgeable, with hundreds or thousands of employees sharing, those writers and editors are bound to stumble across your brand.
While that is a direct effect of social media sharing, because of the employee advocates, the content will start getting noticed by more people.
Again, employees need to be armed with high-quality content, otherwise, there will be no reason for anyone to link back to your company. Publication writers also want to be seen as trusted resources by their audiences so they want to link to the best content.

Increase click-through rates for non-brand search terms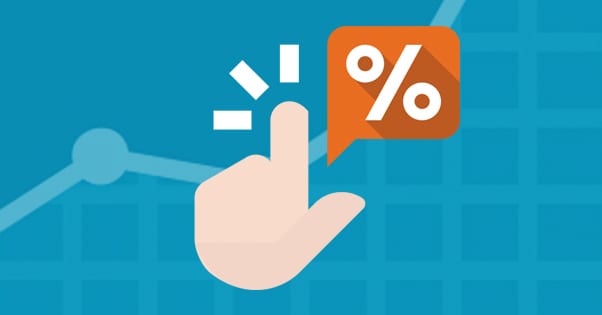 If your company already has great content and a solid content marketing plan, you may already begin to see your search traffic grow. Yet, another factor on where that content will potentially rank in search engines is the CTR.
While it may not be the entire decision of Google's algorithm, you bet it's smart enough to recognize in the search results which is getting the better CTR and will be more inclined to move that content positioning around.
Not only are your branded search terms gaining more clicks because of social brand awareness, but non-branded search terms also increase.
That increased brand awareness from employee advocates also builds a trust for non-branded search terms in Google. When people are searching non-branded material in Google and see your company wrote about what they were looking for, they are more likely to click your link.
But that makes sense. When you are more familiar with a brand and trust them, you are more inclined to click something that has that name in the URL. Building that trust can be done in due time without employee advocates, but activating employees can quickly help people get familiar and trust your brand.
So not only are you generating more non-branded clicks via search engines, but that improved CTR also communicates to Google that your content is more authoritative and can help improve your ranking as well. It's a win-win situation.

Final Thoughts
Growing organic traffic and ranking well in search engines is still one of the top priorities for marketing teams and essential for a company to reach their potential buyers. But even if your company is covering the necessary SEO items, it can be a slow process to see results.
However, a great way to boost those organic results is activating employee advocates to share on social media. Having your brand messages and content shared is not only trusted more by the audiences but improves overall brand awareness.
Just as important, employee advocates social sharing can act as a complement to your SEO and organic growth tactics.
By activating your company workforce on social media, your company can drive more organic brand search traffic, increase chances of new external links, and even improve click-through rates for non-branded keywords.
And those are just some examples in the organic space, employee advocates contribute a lot more to your business.  But have you considered increasing social media activities to help boost organic traffic?
Want to transform your workforce into a team of employee advocates and become a social media powerhouse? Learn how with this complete employee advocacy guide.