If you have been active in digital marketing trends and paying attention at all to the digital landscape, you've probably come across influencer marketing.
Influencer marketing has become a useful strategy for many teams and companies to boost brand reputation, visibility, and drive sales.
In order to understand the impact, I put together a collection of influencer marketing statistics your company can't afford to ignore.
I'll cover some of the basics, as well as how influencer marketing has shifted in the last few years.
What is Influencer Marketing?
You might be familiar with influencer marketing and if so, feel free to jump down to the collected data below.
But if you'd like a quick reminder of what influencer marketing entails or are fairly new to it, then stick with me here.
Influencer marketing focuses on using experts, leaders, or those with influence to drive your brand's message to a much larger market.
But it all begins with cake — how else can you lure the influencers to do your bidding?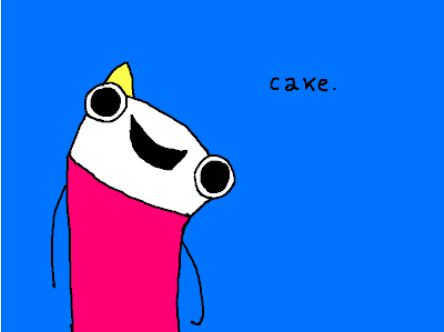 Rather than marketing directly to a large group of consumers, you instead activate influencers to get out the word for you by word of mouth, content creation, social media, etc.
And the main reason influencer marketing exists in the first place is because of the power of social media and content creation.
Initially, influencer marketing really started with celebrities, well-known figures, or those with a massive social media following.
But in today's digital world and social media in the workplace, your company's customers and employees can be activated as influencer marketers too.
Influencer marketing is all around us and should be an aspect of marketing and sales at your organization.
Influencer Marketing Statistics
With any strategy or tactic, it's always important to understand the data and research that exists.
As I searched for influencer marketing statistics, I found plenty of interesting ones that will make you and your marketing team think.
Plus, company leaders should have a grasp of these statistics too.
Below are some of the main influencer marketing statistics you should know.
After that, I've also broken down the impact from customers and employees as they are part of the new influencer marketing.
Employees & Customers = New Influencer Marketing
As I alluded to earlier in this post, influencer marketing has broadened over the years in terms of its scope and reception.
No longer is it just categorized as celebrities or someone with a ton of social media followers, but influencers can be your customers and company employees as well.
The benefits of these groups on social media, online forums, or via word of mouth will impact many areas of your organization like marketing, sales, and recruiting.
Calculate Your Employee Advocacy ROI 📈
Get a custom, shareable report highlighting the ROI you can expect to generate from employees sharing and creating content.
Generate My Report →
Employees As Influencer Marketers
Your work colleagues might be called brand advocates, brand ambassadors, or employee advocates. Typically, those are the terms you'll hear or read about.
But, they are all interchangeable with labeling them as influencer marketers. And this has helped shape employee advocacy which simply put:
"Employee advocacy is about curating brand and other content for your team members to read and share with their social networks."
Empowering employees to distribute and create content on their own social channels is a cost-effective alternative to the traditional influencer marketing process. Plus, it is scalable and can have a huge impact on branding.
Consider this: 1,000 employees have an average 1,000 social connections each, that's a potential network influence reach of 1,000,000 organically!
Below are some influencer marketing statistics as it relates to employees becoming online brand influencers.
Related: If you are curious about activating employees as social influencer marketers via employee advocacy and measuring those results, we put together this in-depth guide to building a program. Download the employee advocacy program guide here.
Customers or Clients As Influencer Marketers
Besides employees, your customers (or clients) can be some of your best influencers as well. Their recommendations to colleagues and friends and their online reviews can make or break your brand.
It's why customer success is so important in the digital age!
Below are a few influencer marketing statistics as it relates to the power of consumers, customers, and clients.
Getting your customers more involved, providing opportunities for them to succeed, and just providing top quality service can help your company really drive customer influencer marketing. This is generally called customer advocacy.
Final Thoughts
There you have it, some of the most interesting influencer marketing statistics that are out there!
It's easy to see from the data, that you can't completely ignore this marketing strategy. However, not every organization has to approach influencer marketing in the same way.
Traditionally influencer marketing is about leveraging celebrities, well-known figures, or people with large online and social presence for targeted consumer goods.
And while the celebrity avenue is still an option, influencer marketing has expanded to employees and customers as well.