Employee Advocacy Software Questions to Ask
We've worked with a lot of companies in their efforts to evaluate employee advocacy software that will work best for their organization.
Unfortunately, many companies miss the mark when it comes to what to focus on and the questions they ask.
It's understandable.
If you've never had an employee advocacy program at your company, you likely only have limited reference points.
No worries, we're here to help.
For us, the most important thing is that we win customers who are a good fit for EveryoneSocial because employee advocacy is a long-game.
Yes, results can and often do come fast.
But for most organizations, an employee advocacy program is a commitment that will likely span years and in many cases won't have an end date.
For these reasons, it's important that you and your team are asking the right questions as you evaluate employee advocacy software and we're happy to help.
Knowing what we know, we wanted to imagine ourselves on the other side of the table, as the buyer of an employee advocacy solution.
Below are the questions we would ask any vendors we decided to look at.
**No doubt you'll have questions that are more specific to your organization and plans, however, we think these basic questions will get you 80% down the road to making the decision that's right for your organization.**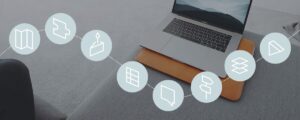 What does the product roadmap look like?
Whatever employee advocacy software you're looking at, you're looking at what exists today.
But, and as discussed above, employee advocacy programs are a long-term commitment, which means it's very important that you have at least a general sense of where the vendor plans to go in the next 1-2 years.
When you ask this question they'll likely want to tell you about specific features that are coming out in the next weeks and months.
However, we advise pressing them to discuss larger goals: where are they headed?
Understanding where they're going will help to make sure they remain aligned with your own company objectives.
How does the vendor handle customer and user feedback?
If you're like the companies we work with, chances are you and your team and your users will have feedback before your program even launches.
This is normal.
The real question is how does the employee advocacy software vendor you're evaluating deal with your feedback?
We would advise that you look for a vendor who has a record of taking customer and user feedback (this is best determined by talking with other companies that use their product) and has a specific process for receiving, addressing and reporting on it.
There isn't a one-size-fits-all blueprint when it comes to employee advocacy: success happens through a partnership between the vendor and the customer.

Who else uses this product?
You need to talk with other companies who are using the employee advocacy software you're evaluating.
This probably seems like a no-brainer, however, we've seen a lot of companies skip this step because they're too committed to their formal RFP process or for some other reason.
Don't let that happen; we'd recommend talking with at least 2-3 clients for each vendor you're evaluating.
Talking with other clients of the vendor will give you a bunch of valuable data, including:
How willing is the vendor to connect you with their clients? If they're hesitant or unwilling, that should be a major red flag.
It's a great opportunity for you to connect with peers in the employee advocacy space who've been in the trenches.
You can ask clients questions that you likely wouldn't ask the vendor; it's an opportunity to have a frank conversation.
What does the vendor's average customer look like?
You want to sign up with a vendor who works with other companies like yours.
Pretty simple, but also important.
Here at EveryoneSocial, we know what our sweet spot is and we do our best to stick to that because it takes a lot of resources and effort to successfully serve even a single client demographic.
If you get the sense that the vendor you're talking to serves a bunch of different types of companies, be wary.
More likely than not they're more focused on grabbing new business than holding onto and serving their customers over the long-run.

How does the vendor support and work with your team?
Super, super critical.
You and your users are going to have a lot of questions and need a good amount of assistance and guidance throughout your employee advocacy journey and you want a vendor who's going to be right there with you.
Make no mistake, you're not looking to just customer support.
The vendor should be your partner, they should dedicate a member of their customer success team to your account.
And they should be involved and in communication with you and your team before your program even launches.
Don't forget, you're not buying software, you're buying success. If a vendor doesn't see it that way cross them off your list.

What makes for a successful employee advocacy program?
This is a bit of a trick question because there really is only one correct answer: engagement.
No matter who you are or what your plans are vis a vis employee advocacy, the foundation of success is user engagement: how often and how much are your users logging in and using the employee advocacy software.
Be wary if a vendor gives you a different answer or becomes uncomfortable if you bring up the topic of user engagement: lots of vendors avoid this topic because they don't see good user engagement across their clients.
It's also a question to ask their customers when you're doing reference calls.

Wondering how you'll get employees to consistently use employee advocacy software? Here are tips to ensure employees stay engaged in the software.

Who does the vendor compete against most frequently?
When evaluating employee advocacy software it's important to make sure that you are actually looking at the right vendors.
I've assessed a lot of solutions in my day and on more than one occasion I wasn't aware of one or more solutions that I should have included in my assessment.
So how do you find out about these mystery vendors? Ask the vendor you're talking to (and ask their customers).
They should be confident enough to share this info with you.
And if they aren't? Well, that should be another red flag.
You can also check out software review sites, which generally do a good job of comparisons as well as showcasing honest reviews.
One of the leaders in this space is G2 Crowd, which can also help you gather some intel.

Will they do a pilot?
This is one thing that many companies don't seem to think about.
Yes, you may work at a big company that takes a long time to make decisions, however, the proof is in the pudding.
We encourage every company we talk with who is looking at multiple employee advocacy software vendors to do a pilot.
Actually using the tool will give you a level of understanding that no RFP or presentation can ever match.
And don't take no for an answer: no matter what the vendor tells you, they'll do a pilot.
They want your business and as a buyer, you need to make sure that you've done your best to select the solution that's right for your organization.
It would be poor judgment to use an employee advocacy platform for the first time only after the deal is signed.

Final Thoughts
Hopefully, these points can help you and your team navigate the often time-consuming and tiring process of evaluating employee advocacy software.
We've worked with plenty of companies over the years and have seen what works and what doesn't.
All the questions above when evaluating your vendors will get you 80-85% of the way to help you make the right platform decision.
Feel free to leave a comment, send us a message, or email if you have any further questions.

Want to see EveryoneSocial's employee advocacy software in action? Schedule your personal demo with our team and learn about our integrations, apps, pricing, and much more.