Besides delivering a great product or service, your company needs to establish brand credibility among audiences.
Yet, that can be challenging pending on numerous factors like age of your company, the number of competitors out there, how well your product or services is received, and even how well your company is marketed.
So, how you can increase brand credibility? Who are the key groups of people that matter to building a credible brand? We'll answer these questions and more below.
Feel free to skip to any section below:
What is brand credibility?
While a pretty simple concept, brand credibility is one of the most important things companies need to establish.
In fact, it is key to consistently growing the business and being sustainable in the long run.
So what is brand credibility? The term can be defined as the trustworthiness and believability of a brands product or service.
Additionally, it is how audiences, consumers, and prospects perceive the expertise of the brand and that the brand also delivers on their claims.
If we want to simplify this further, it's your brand's reputation and the perception people have of your company.
We don't have to list why being seen as a credible brand is important as we know that affects sales revenue, retaining current customers, getting customer referrals, and much more.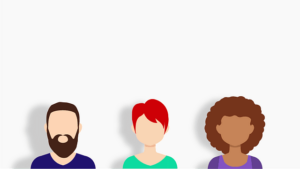 Who are the key people to help establish brand credibility?
There is quite a lot that goes into building a quality and trusted brand. Things include appealing name, logos, great product or services, etc. but I'll get into that a bit more in the next section.
However, there are two key groups of people that also play a huge role in establishing brand credibility: employees and customers.
Customers
Without a doubt, your company's customers or clients are the most important to helping build brand credibility.
They are the ones outside of your organization that utilize your products or services and develop a working relationship.
Plus, customers have the insight as to what it is like working with your company or using your products.
"People are 90% more likely to trust and buy from a brand recommended by a friend." (Source)
That is huge! And it's why so many companies take customer service so serious because a bad reputation can quickly spread through word of mouth if you fail to deliver.
First impressions tend to stick and last. To increase your value and market share your company needs to deliver on what is promised or advertised and exceed expectations.
And when your customers are satisfied and see results your brand becomes more authentic, credible, and trustworthy.
This is what leads customers to extend contracts, buy more products, be sold on an upsell, refer friends and colleagues, talk about it on social media, and leave great reviews that can help sway other consumers to buy from your company.
Related: Buy Success, Not Software – Why We Partner With All Our Clients
Employees
While consumers are closely engaged with the product or services, employees serve as another important force to brand credibility.
Focusing on customers and clients is extremely important, but many companies may neglect that employees can help your brand be seen as reputable.
They have direct insight into the company culture, treatment by management, and generally how the company operates.
With platforms like Glassdoor and social media, you bet employees are leaving feedback and willing too.
"98% of employees use at least one social media site for personal use, of which 50% are already posting about their company." (Source)
This can affect your reputation, seen as a brand who mistreats their workforce, harms trust with employees, future employees, and consumers and dampers your employer brand too.
People want to do business with great products or services, but also those brands building a great work environment that gets employees excited.
If employees are unhappy and being vocal about your brand negatively, others may be concerned be associated or doing business with you.
Of course, there potentially could be a disgruntled employee leaving bad reviews.
But if your company pro-actively responds, takes initiatives, and generally has employees raving about the brand, your credibility will grow.
Join Us Live Each Week on Everything Employee Advocacy 😎
Don't miss our weekly live events to learn about launching an employee advocacy program, social ROI and data deep dives, and even product exclusives.
Save Your Spot →
How to increase brand credibility for your company
Besides having a great logo, message, and product or service, increasing your brand credibility can take some time.
However, by focusing on the people above, applying these initiatives below, and making your brand credibility a priority, it will ensure your business continues to thrive in the foreseeable future.
Get customer testimonials and develop case studies
If you have big name competitors, getting amazing customer testimonials and case studies will be a significant help in establishing credibility.
These can be hosted on your website and even encourage customers to share their experiences via social.
Even if your company is not that well-known yet, it lets others see that indeed real people are using your product or services.
Plus, case studies also provide in-depth detail of how others have used your product or services and had amazing results.
Even if you only have a handful, this can have a HUGE impact on the brand.
Encourage employees to get social
A growing tactic and strategy for brands is encouraging employees to share on social media. Whether company content, industry content, work culture, etc.
While this is effective for marketing, sales, communications, and HR, it plays a vital role in improving the overall brand credibility.
Note: if your work culture or employer brand is struggling, that will need to be fixed first.
A Nielsen study showed that 84% of people trust recommendations from friends, family, colleagues over other forms of marketing (ads, executives, etc).
Now imagine a significant portion of your company's employees sharing about the brand, work functions, content, and the reach they have.
Other companies, prospects, and consumers who may never have heard your brand are now recognizing your brand online and already developing a positive view.
Related: 6 Ways to Get All Employees Active in Social Media Marketing
Develop a relationship with industry experts
Another solid way to immediately boost brand credibility is too establish great relationships with industry experts.
This can be company advisors, research firms (think like Gartner or Hinge for example), industry influencers, writers, etc.
When you have back up from credible and trusted sources mentioning your company, talking about your company, or even working with you directly, that is some instant credibility.
This is extremely beneficial as a small company going up against the big leagues, or even a fresh young company trying to build from scratch.
If these experts are writing or talking about you, more people become interested and will trust their recommendations. This can create some amazing buzz for your brand.
Be transparent and honest of services/product
Another important aspect to increasing brand credibility is to be as transparent and honest as possible about the product or services your company offers.
Avoid falsely promise things, be accurate in what your company can deliver, be straightforward in all aspects of the business, even if the news for the customer isn't great.
Honesty and transparency goes a long way in doing business and is important to truly build an amazing working relationship.
Everything from your website, ads, social posts, how information is shared with prospects and potential buyers all matters to your credibility.
If your company fails to deliver what is promised or said, this leaves a bad impression and hurts the trustworthiness of the brand.
Final Thoughts
No matter if your company has been around a while or it is relatively new, brand credibility will pay a huge roll in long-term business success.
It's important to explore not only how important customers are to establishing trust in the brand, but how employees can play a crucial role as well.
Are Your Company's Employees Not Sharing Content On Social Media? Here Are 8 Reasons Why