Objections to Employee Advocacy
Your company needs brand advocates, especially in the 21st century and the continuous growth of the internet. Yet, there will inevitably be objections. We'll cover the common ones and how to overcome them.

Every company at this point has social media accounts, posts consistently on those accounts (or should be), and even devotes budget to paid social and sponsored blog posts. Yet, with social algorithm changes affecting what your followers see and the constant amount of content flowing online, it's easy for content to get buried.
That's where employee advocacy becomes an important piece to your sales and marketing strategies. Yet, when the topic comes up and people learn that it revolves around getting employees active on social and sharing content, it's pretty easy for employees or leaders to have objections (at first).
Your company's employees are hard-working and dedicated, but asking them to post on behalf of the company can be a delicate matter. Additionally, if you ask for something they are unwilling to support, you risk resentment and resistance. If you push for something that is not felt by the employees, you risk a marketing flop that does more harm than good with its awkward results.
However, figuring out the right way to get your employees publicly supportive of your brand is well worth the effort. Below are some of the objections to employee advocacy from within the company and how you can overcome them to ensure successful implementation.

Curious what brands have adopted employee advocacy and have seen continued success? Read about these 10 recognizable brands that "get" employee advocacy.
Change Your Social Media Policy
Start out by establishing a policy that clearly defines what your employees can and can't do on social media, taking into account federal laws and regulations. If you find it terrifying to allow an open communication policy that allows employees to complain about their company without consequence, then you should take a deep look at your company culture before moving forward with any employee advocacy plans.
Plan to give your employees complete freedom to post what, how and when they want, but obviously provide some basic ground rules so nothing offensive is shared impacting how the company is perceived.
Make it clear you will never ask for an employee password or attempt to post on their behalf. Also, ask your employees to identify you as their employer on social media so any posts about your products or competitors is in compliance with the FTC requirements.

Offer Personalized Training
You will want to provide your employees with an opportunity to learn about what is appropriate for social media. Some employees might not even realize what exactly will be public and private when they post on a specific platform. This is also the time to ensure everyone is aware of the policies and clear guidelines, so employees do not feel afraid to post or are worried about repercussions.
E-Learning courses might be the best way to ensure employees are free to learn about the specific platforms or rules they aren't as familiar with. If you do choose to offer a form of training, make it optional and enjoyable. Forcing employees to get involved might only build resentment towards the company or their job. Your goal is to empower your employees, not curb them.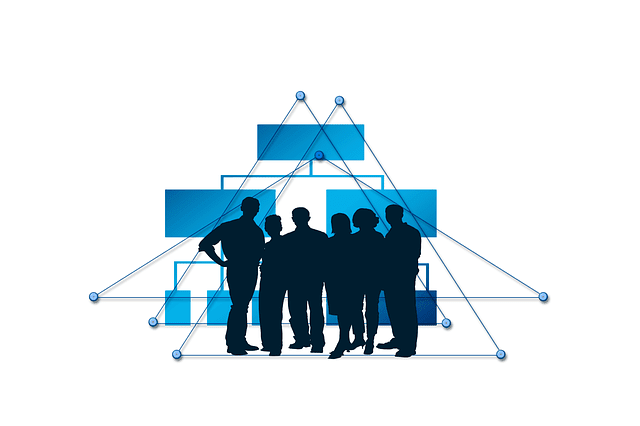 Get Everyone on Board – From the Top Down
It is vital that you start with a top-down approach. If you get employees excited about social media posting, only to have them come back saying their boss isn't supportive, you could crush the momentum.
Start by getting upper management on board and then work your way down the ranks. Don't forget to help key stakeholders, like board members or funding partners, understand the strategy and its benefits as well. While many C-Suite leaders may be limited on time to participate, if anything, they need to be encouraging and openly supportive of social media initiatives from the start.
It's basically lead by example. If the company leaders and managers do not value social media and why employee advocacy matters, why would employees care as well? Everyone needs to understand the potential power and the complete opt-in nature of this strategy, regardless if they can participate fully.
A great instance of a company leading by example from the C-Suite is T-Mobile. The CEO, John Legere, is highly visible on social and shares quite often to his networks. The understanding of social and the importance it places on their business is clear when you have leaders like Mr. Legere being highly active on social platforms. It makes employee adoption a bit easier.

Focus on the Buy-In
In order to get your employees to opt-in, you need to get a buy-in. Focus on the benefits this will give your employees, like pushing their personal brand, improving their reach in the industry, increasing their industry knowledge, and improving their careers.
By ensuring your employees know the benefits, that participation is not required, and your company is building a culture for engaged employees, the results will speak for itself.
Again, always make it clear that your company does not expect them to participate, but that your company would greatly benefit from their support. If employees love their jobs and their brand, then it will be easy to help them think more pointedly about the support they can provide. This is why company culture and leaders need to openly show their transparency and support for social initiatives.

Offer Inspiration
Part of your employee training should focus on the voice, tone and content choices of their posts. However, you can also take the next step and provide key content for them to post quickly and without hassle. This, of course, needs to be a mix of company content that educates potential prospects, general company news, and third-party content related to the industry.
Yet, you want employees to include their personality and interests into the mix. This helps build a culture that employees are empowered and trusted to share online.
Great tools, like EveryoneSocial, are specifically geared to help you get your employees posting on your company's behalf. You can now curate company and industry content that employees might find valuable to post for their own audiences to see. Yet, it allows them to suggest articles and also curate their own personal interests. Plus, having measurable reports and ROI tracking capabilities makes your employee advocacy initiatives much easier for the workforce to join, use, and also a simpler way to measure results.
It's why having an employee advocacy program has been essential to companies like Dell, ADP, Adobe, and more.

Final Thoughts
Like any new strategy or program that is introduced at your company, there will always be some initial concerns or objections. And when it comes to social media and activating most if not all employees to get involved in the social conversation–it can quickly raise some red flags.
Yet, over the last few years, more enterprise-level companies have opened up about how employees being active and encouraging their workforce to be brand advocates has boosted their business.
Employee advocacy does not just influence one aspect of business, like many strategies only do. In fact, it helps sales, marketing, HR, PR, and communications teams boost results, ROI, and helps unify these departments as one.
And while you certainly will continue to hear some objections to employee advocacy, with the above insight, you should be well on your way to getting more people onboard.

Ready to adopt an employee advocacy program? See how EveryoneSocial turns your workforce into powerful marketers, sellers, and recruiters.