As corporate organizations get more digital and employees have access to mass information, the concept of knowledge sharing becomes critical.
Not only for the internal communication between executives and employees but to have a better and more unified workforce in general.
It might seem obvious why knowledge sharing is important, but not all companies get it or even focus on it. Today, there are more benefits and a need for a knowledge sharing strategy.
Below, you'll find the sections that will be covered:
Feel free to jump to your desired interest in this post. Otherwise, let's dive in.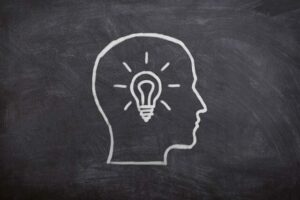 What is Knowledge Sharing?
Similar to other terms we may have defined in the last few posts, you probably will have a good idea of what knowledge sharing is.
But as my go-to line is, it's still good for us to put our full definition to it so we are all on the same page.
That being said, what is knowledge sharing?
Defined, it means an activity through which knowledge (information, skills, or expertise) is exchanged among other colleagues, friends, families, or organizations.
Yet, knowledge goes beyond just information. Knowledge is about the how and why, plus the experience behind it.
Think of it as going beyond just being informed, knowledge sharing helps ensure more employees become experts and are armed with more than the basics.
"According to a study on knowledge sharing practices, 97% of employees consider knowledge sharing important, and almost 90% feel their knowledge contribution is valuable to the organization."
This is why companies and large organizations look for ways to improve their knowledge share internally and externally to their core audiences. And of course, there are a few benefits which we will get to below.
Like any strategy, there can be a few challenges with knowledge sharing like:
How can organizations effectively ensure everyone in the organization has an equal opportunity of easily being informed?
How do organizations get employees more comfortable and less resistant to sharing their knowledge and insights?
How can organizations manage the information overload we have in this digital era?
Many of the challenges are alleviated with processes and technology to help make it easier. But even then, you still need a bit more.

Benefits of Knowledge Sharing for Businesses
Now that we understand more about knowledge sharing and what it is, what are the actual benefits to it? Below are a few impacts of knowledge sharing.

Fosters innovation and productivity
Allowing employees to properly share knowledge and having that knowledge be easily accessible can help your organization deliver better results. The stimulation of innovation and knowledge helps the workforce be more productive, increases idea sharing, and keeps your company on the cusp of new trends and strategies.

Collaboration and feedback
By showing how important knowledge sharing is to your company, employees are more open to collaborate and provide feedback between departments. Instead of being reluctant to share, it keeps your company as an open community of knowledge. Feedback is also important because it allows everyone to express opinions if desired and be involved in a greater conversation for the company good.

A more involved workforce
Opening knowledge sharing ensures more employees are involved with information outside of their own departments. It encourages your workforce to openly communicate with others, connect with executives, and overall feel more valued as an employee. Your company's employees want to feel like their knowledge and ideas matter. Give them those opportunities to share and you have a workforce more involved with their job and company.

Creating more individual experts
By sharing expert information, all employees can build on their skills and feel confident in their knowledge. By sharing and openly allowing employees access to this important information, you're creating a team of experts who can showcase their skills further.

A knowledgeable workforce is noticed by prospects, customers, and talent
When you have a team of informed and knowledgeable employees, outsiders of the organization take notice too. This includes prospects, current customers, and talent looking to work for a great company. External people will see this via trade shows, networking events, content, and social media.
According to Weber Shandwick, 98% of employees use at least one social media site for personal use, of which 50% are already posting about their company.
Imagine your knowledge sharing efforts and how far they will reach with employees showing their expertise?

Reducing business costs and time
When employees are sharing their knowledge, experiences, and challenges to everyone, it eliminates future company mistakes and time wasted. Different departments have experiences with strategies, ideas, programs, technologies from previous jobs that can be beneficial to know before any implementation.

Related: Learn how Electronic Arts used employee advocacy to improve corporate culture and increase knowledge sharing within. 


How to Increase Knowledge Sharing Internally
There are numerous ways to increase knowledge sharing within your company, whether its a combination of things or focusing on a few key areas, it will be different for all businesses.
Some employees may not feel comfortable in meetings speaking up, others might not be confident in their writing ability, etc.
But encouraging various forms of ways to communicate knowledge and expertise will open the doors for more interest and collaboration.
Let's dive into three ways to increase knowledge sharing internally.

Content
Content is a key way to spread knowledge and allow other employees to read on their own time. The easier the spreading of this content is made, and the more thought is being put into it, the more effective sharing knowledge this will be.
The content can be for internal use only or used on a company blog that fuels knowledge for both internal and external purposes. It also for everything to be documented and easily distributable to employees. Ask employees to write content, create checklists, or even just contribute in small portions to teams who do write content.

Technology
While emailing employees information is important, a lot of it can go unnoticed or forgotten. It's where technology plays a key role in the distribution of knowledge.
The right technology can stream the content, allow employees a central location for information, allows a way to share this knowledge, and a place to leave feedback.
This is where an employee advocacy platform like EveryoneSocial can be key. With mobile apps and integrations, it's a central location for employees to interact and share valuable information
Everything from documents, blog posts, third-party resources, videos can be organized. Beside including read-only information, companies can open up sharing which allows employees to directly share content with their social networks.

Encouragement and openness from management
No longer are executives and management the only people with knowledge and good ideas. Everyone has different experiences, information, and past job experiences that could lead to important knowledge sharing.
Your company must foster open communication and an openness to here employees out.
Leaders and management that show a willingness to listen will encourage others to open up about what they know. Don't dismiss their knowledge, regardless of how important it may be.
Additionally, your company can offer incentives to employees who get involved and provide useful knowledge. Whether that is a mention in newsletters, announcements, small prizes, etc. Incentives can help kickstart collaboration and get employees more invested in knowledge sharing.

Final Thoughts
As you can see from above, knowledge sharing is extremely important to your company and to employees. It also makes a difference in your company's growth, collaboration, brand, and productivity.
Spreading valuable knowledge not only keeps your workforce informed but affects the external audience's view of your company and employees.
Having a knowledge army of experts will only benefit your business for the foreseeable future and give you a leg-up on competitors who lag behind in this area.

Learn how Dell encourages knowledge sharing among employees and now actively has 10,000+ employees sharing knowledge to their networks. Download the free guide.