EveryoneSocial Is Off To London!
It's fall, which means the EveryoneSocial team is headed across the pond to spend some time with our amazing clients in Europe!
We love our EU-based clients and users, many of whom are deep believers in employee advocacy and comprise of our most active and successful programs world-wide.
We're especially excited for this year's trip for two reasons:
We're hosting a private event of our own for EU-based EveryoneSocial customers!
We're a sponsor of the London Talent Brand Summit (if you're in a recruiting/employer brand role, this is a community you need to check out)
EveryoneSocial Customer Event in London
Clients have always been our #1 priority. Perhaps you've heard us say this before: we don't believe people want to buy products, they want to buy success.
For this reason, we're always working to help every one of our customers be as successful as possible.
When it comes to our customers' employee advocacy efforts, we want your organization to be seeing real ROI from day 1 and beyond. Too many SaaS platforms deliver the product, then disappear until you have a question or problem.
Over the years one of the things our customers have always asked us is "what are your other clients doing?"
In an effort to better answer that question, we started hosting private client gatherings, too allow our customers to connect directly with each other. These get togethers are an opportunity to:
Create safe space for customers to network and exchange ideas
Present product updates and new strategies
Allow customers to educate others on their successes or findings
And have some fun as well!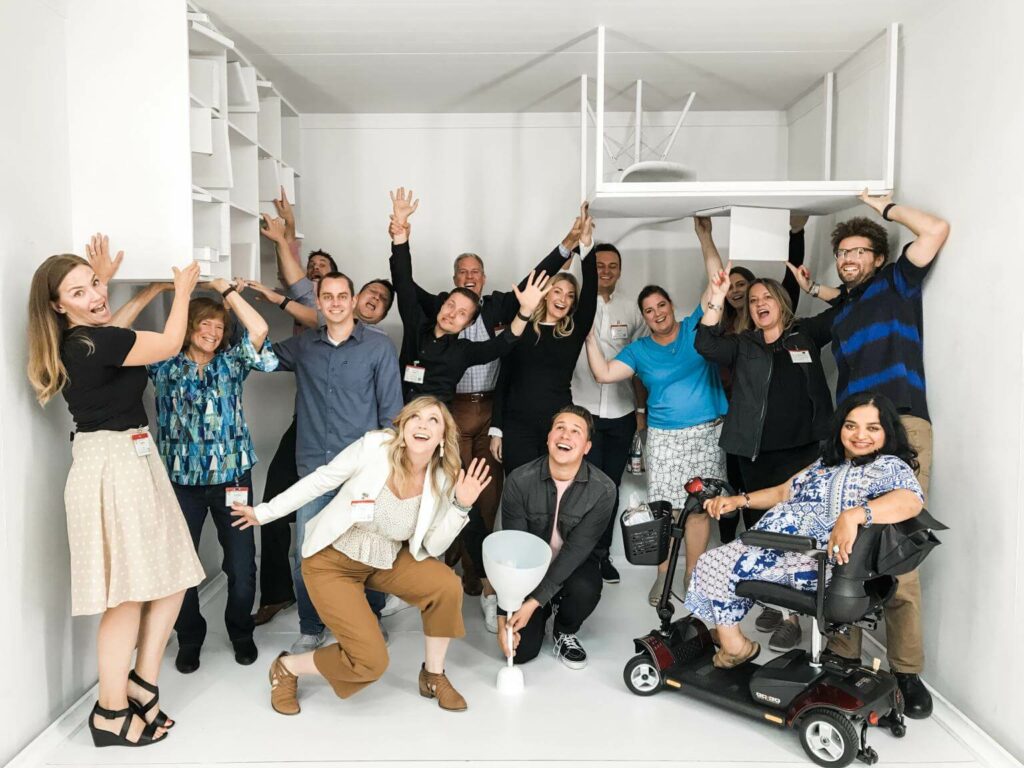 More details on the event schedule to follow, but if you are a customer or considering employee advocacy and based near London, we'd love to have you!
The event will be held in London on Friday, October 18th. You can get in contact with us for more invite details: hello [at] everyonesocial [dot] com.
At this customer event, we'll have several clients presenting on wins they've achieved that were vital to their successes and how they got there in addition to presentations on Social-Selling, Employer Branding/Recruiting, and Internal Comms/Community building, and a walkthrough of what we've been working on lately with our product.
Hope to see you there!
EveryoneSocial + London Talent Brand Summit
The Talent Brand Alliance is an amazing community of employer branding and talent attraction leaders. The team has created these "summits" to provide an intimate setting to connect with peers, discuss best practices and trends, and generally learn.
Generally attended by: Talent Acquisition Leadership | Employer Brand Leaders | Employer Brand Consultants | Recruitment Marketing Manager | Social Media & Community Managers | Internal Communications | Employee Experience Managers | Recruiting Program Managers | HR Marketing
This year, we will be sponsoring and attending their London Summit! We had a blast earlier this year in their Austin Summit and are excited to connect again in London.
If you're looking to attend, get in touch with us; we'll be happy to give you a 25% off code. 😉
When: Tuesday, October 15, 2019 – Friday, October 18, 2019
Where: Andaz London (Map)
Info: Full Agenda and info here
Learn from award-winning programs at N26, Danone, Intel, Unilever, LinkHumans, and Booking.com, as you spend two intense days building your talent brand strategy and networking through unique shared experiences.
Our team is looking forward to heading out to London and connecting with many great people and companies!