Social Selling Program & Marketing Metrics
Learn which marketing metrics a social selling program will influence.

Typically, the social selling definition tends to be focused on the social media and sales aspect, and that will get more of the overall glory.
But it makes sense, right? Both "social and "sales" are in the term.
Yet, a lot of the statistics out there include the impact on social media, sales, revenue, buyer's journey — which are all good things.
But what tends to not always be further explored is the impact it can have on overall marketing as well.
Let's dive into the four marketing metrics that an effective social selling program will influence at your company.

Referral Traffic
Web visitors who come to your website through social media. This metric tells you that your content is generating awareness on social media.

A social selling program can influence referral traffic in a few ways.
First, because employees are sharing content and engaging with their networks, they are proactively generating referral traffic from other people.
But additionally, as more audiences are viewing the content they are also more inclined to share not only with their social accounts, be even reference it in their company blogs, case studies, etc.
Not only are you now building more referral social media traffic, but potential engagement from other websites who like and saw the shared content.

Direct Traffic
Audiences who visit your website by typing your URL into your browser. This metric tells you that your brand is memorable.

While a social selling program is about generating more engagement, clicks, and conversations via social media, it also will impact your direct traffic.
A significant portion of social selling is having conversations via social media without directly promoting or going for a sale.
Instead, this plays a huge portion of overall brand visibility.
More people are recognizing your overall brand and your company name becomes much more memorable.
Now, audiences are directly coming to your website as a result of your social selling efforts.
Monitor direct traffic as your social selling program takes course, this number should start to increase.

Net promoter score
This metric measures loyalty between brands and their customers. This metric is based on the direct question – "How likely is it that you would recommend our company/product/service to a friend or colleague?"

If social selling does anything for your company, it helps build a trusted brand that people are willing to constantly support.
However, these results are not an "overnight success".
Social selling is a long game, but consistent targeted and useful content, in turn, keeps your potential prospects warmed up and in front of your brand.
Yet, this can be applied to current active customers, who besides using your product/services, are continuing to gain unique value from your content that answers their questions.

Nearly 82% of buyers viewed between 5-8 pieces of content from a winning vendor (Source).

Customers are much more likely to not only share this content with their networks, but recommend your company to others, provide positive online reviews, and more.
Thus, amplifying your brand visibility, opening doors more audiences, and generating stronger support for your company, generating brand ambassadors and promoters.

Exposure to new audiences
Content will quickly become your brand's engine for growth. A social selling and advocacy marketing program can help your business uncover new customer acquisition and conversation channels.

An effective social selling program will have the biggest impact on your company's exposure to brand new audiences. Essentially, more audiences are exposed to your brand and will recognize your company.
This is a huge advantage for marketing teams.
One of the challenges for marketing is getting exposure to more targeted leads and competing against the competition in a particular space.
Many times, the go-to routes for lead gen and awareness are spending money on paid advertising, writing in-depth content, sharing on social accounts, etc.
While those are all part of the marketing process, actively engaging in social selling can help you discover more targets that you might not have realized before and create new opportunities.
Additionally, this can accelerate the marketing to sales process with direct communication to prospects without having to capture a lead through a gated piece of content.

74% of today's B2B buyers conduct more than half of their research online before making a purchase. (Source)

Yet, because social selling is about starting conversations and getting more of your team involved, the brand exposure of your company grows and more people are coming to your product/services than before.

Want to learn everything about social selling and how your company can get started? Get Your Complete Guide to Social Selling.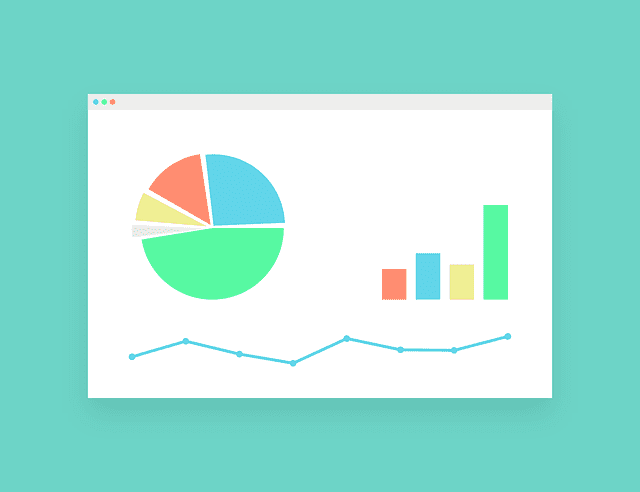 Additional Metrics Social Media Marketers Should Pay Attention To:
Average Shares Per Employee
This metric is important for both marketing and HR goals and will provide an indicator of your workforce's engagement level. The more content that employees are able to share, the more influence your company's marketing message will yield.

Proportion of Web Traffic From Employee–Sparked Efforts
Content can help boost relationships with existing customers. Your client service, account management, and sales teams are at the front lines of your organizations – and these individuals will be hubs for distributing content.

Average Pieces of Content Read By Employees
The reason why we recommend this metric is to help organizations monitor the full spectrum of social media user types. Some of your team members will enjoy sharing while others will prefer to just lurk. They are still engaging with and absorbing with your brand's content – they are just internalizing the information.

Final Thoughts:
The concept of social selling is a response to a paradigm shift in which today's corporate customers are becoming increasingly self-directed.
Rather than relying on sales leaders for information and education, buyers are doing their own research — accessing public data, looking up referrals and cross-comparing products and services from competing organizations.
Because of that, a social selling program is an essential process to add to your company and overall strategy for various departments.
Not only does it affect social and sales, but it will influence numerous important marketing metrics including, referral traffic, direct traffic, promoter score, and more.
Have you implemented a social selling program to your marketing strategy yet?

Interested in learning more about implementing a social selling program? Learn how it can boost your marketing reach, lead quality, & more. Get your demo of EveryoneSocial.