When it comes to the term "branding" we probably all generally think more about the marketing side. Things like company logo, brand messaging, and how a company might be perceived by consumers.
While those tend to be the main focus of building brand awareness, we often neglect or do not discuss the value of employer branding.
The way companies recruit candidates for jobs and retain employees has changed. In a large part due to technology advancement, social media, and career review sites that make it easier for job applicants to find information.
Yet, without a strong employer brand, your company is missing out on top candidates, potentially losing money, and affecting other areas of the business.
In this post, we'll cover the definition, who should be involved, why employer branding is important, and how to start putting together a strategy for success.
What is Employer Branding?
Employer branding is simply a company's reputation as an employer and the value it brings or what it offers to their employees.
Positive employer branding helps to attract and retain quality employees, who are crucial to the success and growth of the business.
Many times, companies focus on the consumer-facing brand, that is how your company is perceived by customers and prospects. Yet, an equal focus has to be on the employer brand.
A big reason employer branding is so important is it's the business identity of your company. It's what makes your company a good employer and stand out to candidates who are looking for jobs.
Yet, it also helps your recruiting team attract and improve the talent pool of applicants as well.
By not working on your employer branding, your company can quickly sabotage the hiring efforts and make it more difficult to hire the best talent.
Who should be involved in employer branding?
Based on the employer branding definition, you may think it's human resources or your recruiting teams who will be running this initiative.
While that is partially true, these are the four key players you'll want to include for successful employer brand.
Human Resources: This one is a given as they are closely connected to finding candidates, hiring, employee engagement, and retention. Generally, the HR and recruiting groups will have more of the daily interaction and be the "face" of the initiative.
CEO: As busy as the CEO might be, they are also imperative to ensuring company culture and employer brand is successful. Talent acquisition has shifted over the years and because it can be more strategic, a company leader should be involved in the conversation.
Marketing: As you'll learn further down, employer branding needs some help from the marketing team. They will be valuable in delivering assets to HR and recruiting, as well as help spread the internal culture message. Typically this process is called "recruitment marketing."
Brand advocates: These are employees who are identified as people who share company content and already speak positively about your company. You shouldn't jump into this right away if you are just getting started with employer branding. However, this can also be a great way to amplify recruiting messages, improve your company's reputation and work culture to attract more top talent.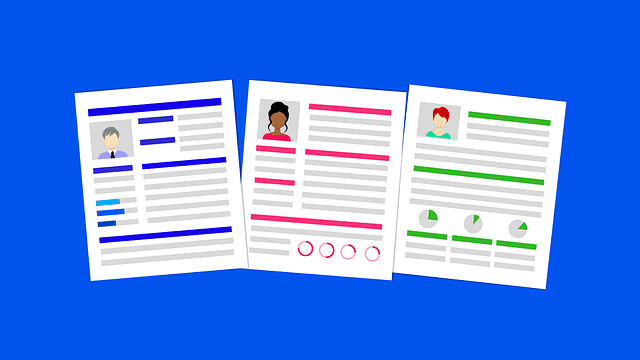 Why An Employer Branding Strategy Is Important
The best way to truly understand why having an employer branding strategy matters for your company is to see some real world stats.
Luckily, there are quite a few on the Internet, which a few of the important ones are highlighted below.
When making a decision on where to apply for a job, 84% of job seekers say the reputation of a company as an employer is important (Source)
9 out of 10 candidates would apply for a job when it's from an employer brand that's actively maintained (Source)
50% of candidates say they wouldn't work for a company with a bad reputation – even for a pay increase (Source)
Why it matters for job recruiting & talent acquisition
From those few stats above, you can start to formulate why an employer branding strategy is valuable for companies to focus on.
But for recruiting and talent acquisition, a positive employer brand is everything. Here's why:
Increases the job pool of qualified candidates:
This gives your corporate brand the best choices of who to effectively hire for a given position.
When you have a company with a solid reputation, genuinely showcasing employee stories online, and keep a unique work culture, you'll have no problem attracting the best people.
Instead of spending a lot of time promoting and reaching out to people to apply, you can sit back and let the applications pour in.
Saves your company money:
Creating a positive employer brand can save your company money. How?
For starters, having to spend less money promoting your open job positions on various career sites. Some can get pretty pricey and still do not always attract the best people.
When you have a company identity that is positive, a simple job page on your site or share to social will have you inundated with talent.
It also can save on salaries. Of course, you want to be fair in your offer, but if you have a bad reputation, you'll probably have to pay a lot more to encourage great talent.
Even then, it may still not be enough.
Improves how your company is perceived on social media:
¼ of all job seekers use social media as their primary tool for job searching and research (source). And that number is growing.
Additionally, people trust friends, colleagues, and family over other forms of information online.
You better believe if people are talking negatively about a brand or work culture, that job candidates are coming across this info.
How it affects other aspects of the business
While a direct impact of employer branding is on recruiting and talent acquisition, it can trickle down to other areas of the business.
Current customers want to work with companies where employees love their work and are treated fairly. If they see a lot of negativity online, they may second guess doing business with you or re-signing a contract.
This applies to new business as well, prospects are researching and have quick access to information with review sites, career sites, and social media.
A prospect may think, "If your employees feel this way, wonder how they would treat customers?"
Now, you are affecting revenue and lead growth, which then affects other areas of your company as well.
How to Establish Your Employer Brand Strategy
Companies need to brand themselves to attract the best possible candidates and if you want your employer branding to succeed, you'll need to develop a strategy.
Here are a few employer branding strategies to consider.
Content for candidate personas
Just like marketing creates content based on buyer personas, you'll need content for candidate personas too. Ideally, this will be a few things:
Blog posts on company events, work culture, company hiring process, benefits of working there, etc.
Social media posts of internal work culture, employee highlights, etc. This could be photos, videos, blog posts, employees sharing jobs.
Video testimonials from employees and even former employees who had a positive and exciting experience
These are all great pieces to mix in with your company's marketing content and will be easily found by potential job candidates.
This content also serves as educational material, that helps move top talent down a "hiring funnel" with the ultimate goal of potential candidates actually applying for the job.
Be proactive on career sites
Many times, companies forget about places like Glassdoor, which allow employees and former employees to be very candid about their experiences.
What people have to say and the lack of company engagement can raise a red flag to potential applicants.
As part of your employer branding strategy, your company should spend time addressing negative comments. This doesn't mean be defensive or try to cover your tracks.
Instead, address it, show how your company is working to improve and move on. That alone shows your company cares.
Plus, you can't control what everyone thinks or if a disgruntled employee wants to unleash a written assault, but your company can help shape the narrative by not hiding.
Encourage employee training and growth
A way to retain employees and attract new talent is to off opportunities to learn and grow within their careers.
This could be training sessions to help employees learn new skills or opportunities to advance within the company.
It's important to make it clear to employees that these things exist, but also to make it aware to candidates too.
Most people want to advance in their careers and learn new skills. It's also a deciding factor when choosing to work with a company.
If there is no growth opportunities or training potential to develop new skills, why would someone with high skill levels want to choose to work for your company?
Showing your willing to invest in your team and new hires will ensure employees are dedicated to their work and that talented candidates are applying.
Your company workforce and potential employees should be aware you value them beyond their specific job title.
Be active on social – it matters a lot for hiring
Social media helps recruiters and HR find the best candidates for a given position. LinkedIn, for example, is a huge outlet for finding the right professionals and makes it easy to see if someone is a great fit.
Yet, as mentioned earlier in this post, people also talk about companies and share their content. And others trust recommendations from friends, family, and colleagues over the company leaders that say the same thing.
A great way to boost social recruiting and build your employer brand is to leverage employees as brand advocates.
If your company is doing great things, current employees are more willing to share their excitement online, helping attract even more top candidates.
This is why many HR, recruiting, and talent acquisition professionals are starting to leverage an employee advocacy solution towards their employer branding efforts.
This gets employees a simple way to access great content and resources to share with their networks, helping grow the talent pool.
We packaged the above information in a complete guide. You can grab your copy here and share with your team.

Final Thoughts
When it comes to employer branding, your company needs to set time to focus on this. It's important to understand why it matters and how a strategy can benefit your company in the long term.
Like anything else, it is a team effort.
Although human resources and recruiting may be the main players in this space, involving your CEO and marketing team is crucial for overall success.
Of course, you can't control everything with your employer brand.
However, you can really begin to shape the narrative and ensure people have a positive view of your company's identity. Not only will it benefit employee retention and fuel talented applicants, but can positively affect other aspects of your company as well.