Learn how Atkins Global teamed up with EveryoneSocial to launch an employee influencer program to share the company's culture and attract new talent.
Atkins Global, a member of the SNC-Lavalin Group, is one of the world's most respected design, engineering, and project management consultancies.
The company builds long-term partnerships to provide practical solutions to the world's most complex challenges. Atkins' clients represent several sectors, including infrastructure, transportation, energy, aerospace, and defense.
While the company does amazing work, its UK recruitment team, realized their engaging content and newly structured social strategy wasn't quite where they wanted it to be.
Atkins identified a need to enable its recruiters to be social and attract new talent by sharing branded and industry content.
Quickly, they implemented an employee influencer program. The recruitment team witnessed immediate results and identified an innovative approach to sourcing talent.
Let's dive into the challenges and outcomes of the advocacy program.
What were Atkins Global's Initial Challenges?
The Atkins team had recently developed its first structured social media strategy, which focused on the pillars of Atkins' culture.
The team was a content machine, but despite the great stuff they were producing, their content wasn't getting much engagement, so its reach was limited.
Atkins also realized that the content from their corporate social channels didn't always resonate as well as the content employees created and shared through their personal channels.
Their biggest challenge though was the varied levels of social media experience across employees and the general unease employees had about posting anything company-related.
This is a common set of challenges for companies that want to better leverage social media for talent recruitment.
Sensing nervousness among employees sharing on social media? Here are 7 sample social media policies for employees your company can implement.
Why Did Atkins Global Want to Activate Employee Influencers?
Atkins implemented an employee influencer program to activate its people and provide them with a clear framework to share company content on social media.
Some of their program goals included:
Engaging and inform recruiters about Atkins news
Spreading Atkins culture online through engaging content
Recruiting and attracting top talent
After searching and analyzing various tools, the company chose EveryoneSocial as their employee advocacy platform and partner.
Have employee advocacy concerns? Learn about the common concerns and questions we get asked and how we typically respond. Read more.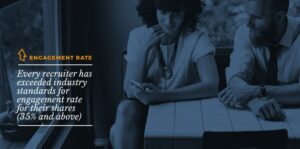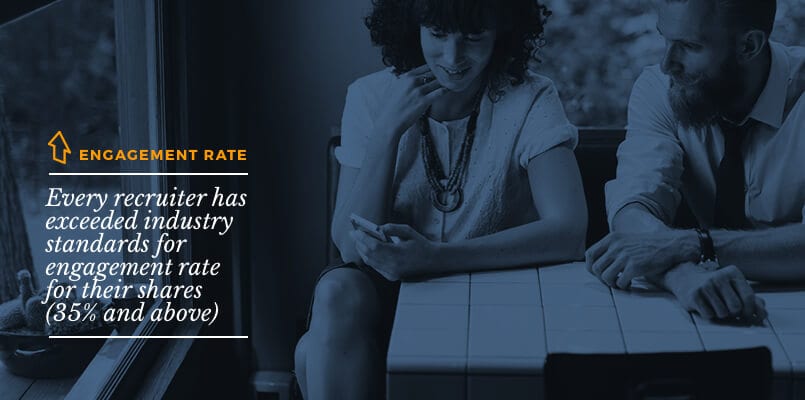 How Has EveryoneSocial Supported Atkins Global's Social Recruiting Goals?
Here's what Ellie Harte, Atkins' head of recruitment had to say:
"The platform has been an excellent tool to support our employee advocacy program.
Our recruiters are able to share approved content and encourage the business to share onwards and they have access to content they otherwise wouldn't have had the time to find or pull together from the wider groups.
We've seen a significant increase in our users' followers across social media, but also in their own understanding of projects that are taking place across the wider group.
We have been able to set up dedicated streams aligned to our pillars and filter content accordingly, which has allowed for a consistent brand message across EveryoneSocial and our social channels."
What Were Atkins' Results?
Here's a look at how EveryoneSocial has helped Atkins grow since July 2017.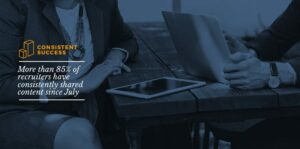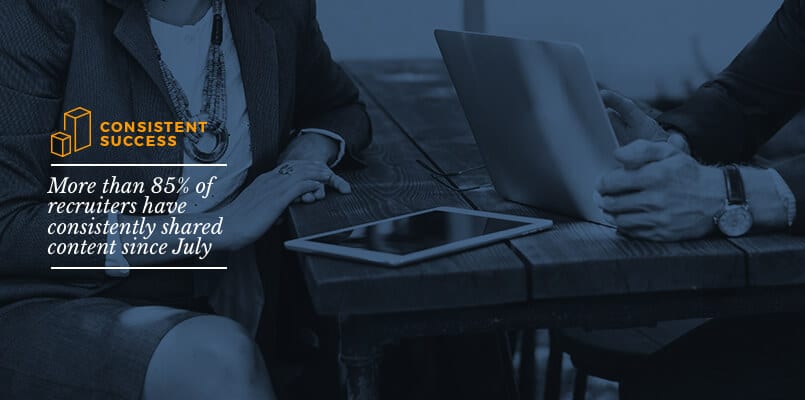 Usage:
More than 85% of recruiters have consistently shared content since July
Roughly 25% of their recruiters contribute and suggest new content to the platform
The most shared articles by employees focused on Atkins content, but also third-party content on early career and in the interests of STEM (Science, Technology, Engineering, Math)
Content Engagement:
Every Atkins recruiter has exceeded industry benchmarks for content sharing and engagement
More than half of the recruiters average at least 1 click for every article shared on EveryoneSocial
Top engaged articles reflect a mix of content including third party industry news, Atkins news, and content from Atkins-branded social channels.
What Everyone Social Feature Does Atkins Global Find Most Useful?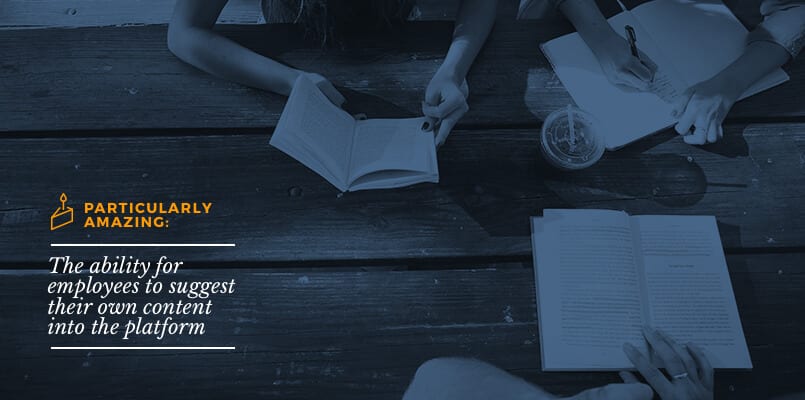 While the EveryoneSocial platform has been developed to meet the needs of a diverse set of clients, Atkins found one aspect of the platform particularly useful: the ability for employees to suggest their own content into the platform.
"This makes our recruiters feel closer to the platform but also encourages them to do their own reading and research around their area of the industry and has surfaced some really interesting articles, some of which have been articles that have received our highest engagement for that month," Harte said.
Final Thoughts
Enabling your people to participate in social media professionally is a major driver behind many companies' efforts to build their culture and recruit top talent.
Besides driving recruitment of new talent and engagement of existing employees, a successful program also increases web traffic, improves lead quality, boosts employees thought leadership, and much more.
Does your company face social recruiting, engagement, or internal sharing challenges like Atkins Global? Schedule your personal demo of EveryoneSocial and learn how we can help.
Not ready for a demo yet? Learn more about activating employee influencers below: