Effective internal communications in your organization will improve overall productivity, employee engagement, and how connected employees feel to their company.
While keeping employees informed through communications is important for your business, you should also be measuring how engaged those employees are through various key performance indicators (KPIs).
It's not always easy though to know exactly what data to measure, especially when it comes to engagement from employees.
However, measuring KPIs and understanding the data can be telling of how effective your content is, if the way your company communicates needs adjusting, and even how it is impacting other areas of the business.
Below we'll cover:
Why is Internal Communications Important?
Before we jump down into the trenches with the KPIs, it's important to showcase why accurately measuring and reporting internal communications matters.
As mentioned in the intro effective communications keeps employees informed, more engaged, and helps boost productivity.
While that is all great, seeing some researched info can paint a much stronger picture.
More than 80% of Americans say employee communication is key to developing trust with their employers. (Lexicon)
74% of employees feel they are missing out on company information and news. (Trade Press Services)
85% of employees said they're most motivated when management offers regular updates on company news. (Trade Press Services)
So, if your company does not have an internal communications strategy in place, it's a great time to get started.
if your company already has one then you are started in the right direction.
But if you want to improve and accurately report, you need to ensure these KPIs below are accurately being monitored.
Basic Internal Communications KPIs
Just like any other department, your company needs to be tracking your internal communications KPIs regularly. Whether that is weekly, monthly or quarterly.
Additionally, a more in-depth review should take place each quarter to see how KPIs are tracking against your company's overall communications goals and if changes are needed.
That being said, there are a few things you should measure in your internal communications strategy, but let's start with the basics first.
Keep track of open rates and click rates
Just as digital marketing teams measure their marketing emails for opens and click rates, the same should be done for any internal communications.
Whether this direct company emails, specific department emails, mobile push notifications, etc.
Keeping track of open rates and clicks gives you valuable insight like:
How often communications are actually be engaged with
What times these communications work best based on opens/clicks
The content and subject lines that gain the most interaction
Knowing all this information can help your company messages better reach employees and increase the amount of information being absorbed by the organization.
Measure the number of shares
When it comes to internal communications, you don't always want to feed employees just news about the company.
Communications that are shared should retain great blog content (company blog and third-party) or industry news.
No matter what, your company should be measuring how many employees are sharing that content with other employees, colleagues, or to their own social networks.
It's a good indicator of how valuable or interesting they found the content or information.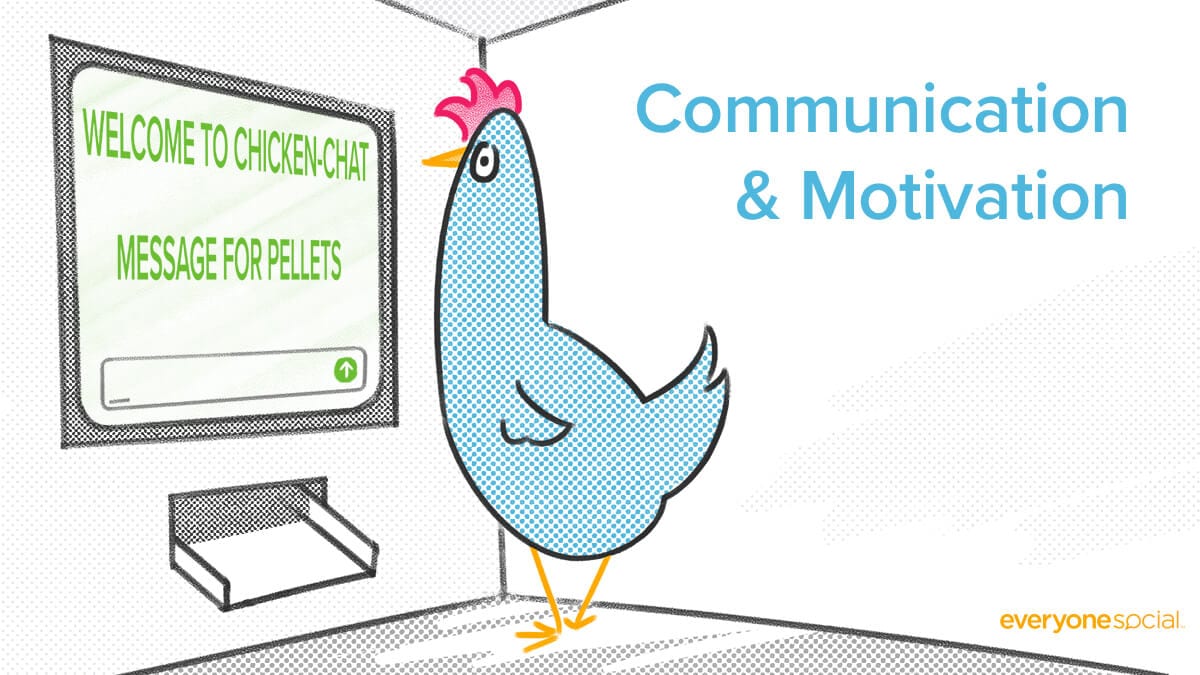 Employees sharing content on their social networks also have an exponential reach effect, draws in more web traffic, and shows a uniformed company that employees clearly trust.
Going Beyond Basic KPIs with Employee Advocacy
The previous internal communications KPIs while important, are quite standard (or should be).
Yet, if your company is only sending out internal emails, company-wide surveys, or even utilizing a simple intranet for employees to access, your internal communications is probably suffering.
While these there are some positives to each, here are the cons:
Company newsletters: Easy to forget them or get lost in inboxes, content can be weak, employees already have tons of emails to deal with, newsletters can generally only measure opens and clicks.
Company-wide surveys: Sending to the entire company doesn't always return accurate results as different departments may have different challenges or thoughts. Additionally, running surveys often can be annoying and easily forgettable.
Intranet for employees: Generally very basic, not a lot of time is focused on building it, can get unorganized and hard to navigate, time-consuming to build one that can effectively measure KPIs, and what about when employees are working from home, traveling, or on mobile?
It's why employee advocacy platforms and apps have become highly useful for helping internal communications.
Side Note: Use of social software by employees can improve productivity by 20-25%. (McKinsey)
For example, EveryoneSocial's platform can still send internal emails and be a part of your intranet, but now you have an organized hub for important communications that allow employees easy access to information and content.
For internal communications to succeed and be measurable, you need dive further than basic KPIs and is why an employee advocacy platform is so useful.
Below are some additional KPIs for internal communications to measure that an employee advocacy platform can help with.
Related: Electronic Arts wanted to build a stronger internal culture with employees and rebuild their external reputation. Learn how the company ignited company culture through employee advocacy.
Responses and employee feedback
Using employee advocacy platforms for internal communications helps your company gain more employee feedback and responses to any communications. So what can you monitor?
How often are employees commenting on content, news, etc?
Are they clicking "like" on a post?
Are they tagging other employees on a piece of content?
Or are they leaving their own thoughts or suggestions?
All these are important in measuring how the company workforce is engaging.
For an internal communications strategy to be successful, there needs to be an open dialogue between employees and their corporate leaders that encourages collaboration.
How often employees are logging in
A great indicator that not only is the content and information great, but that employees like using the technology is how often they login and how long they are staying on.
This applies to not only the application but the mobile app versions as well.
Login and time logged in are telling as to how involved your employees are and how often they seek out information to read or share.
It also can give insight into whether employees are connected and accessing outside of the office as well.
Adoption rate by employees
If your company has implemented an employee advocacy tool for communications, are you aware of how many employees signed up to gain access?
Generally, your company might send out the invites for employees, but how many have actually taken the initiative to create an account? How many have also downloaded the mobile app for access? Once they signed up, do they ever login again?
These numbers can prove the adoption rate and how well received your company's communications are among employees.
Often, we may forget to measure this aspect, but the goal is to get more than half of employees or whoever has been invited to actively sign up and get involved.
But if you have the right technology and set the foundation for communications, more employees may start signing up based on referrals from their co-workers to do so.
Impact on marketing metrics
Besides tracking the number of shares a piece of news or content has — all indicators of employee engagement–it's important to be able to measure the impact on other marketing metrics too.
This would be additional website clicks generated from those social shares, engagement on that content (social likes, re-shares, comments), or leads generated off a specific piece of content.
For impact on marketing metrics, this would be based on social shares employees have and tracking any leads from those clicks. Typically, this would easily be done with tracking added to any URL's which can be monitored in Google Analytics.
Final Thoughts
By measuring some of the basic KPIs of internal communications, your organization can quickly understand how connected employees feel to the company.
It also can identify gaps where employees feel disconnected causing issues in productivity and engagement.
However, there is a lot more that is important to measure and help your company analyze what needs to be improved. Unfortunately, a lot of the common internal communications tools has limitations or the data is not strong enough.
Yet, if you want to truly get the full KPIs and build a successful internal communications strategy, adoption of the right technology can make all the difference.
Ready to improve internal communications and help your organization stay informed and connected? Schedule your demo of EveryoneSocial to found out how.