B2B Sales Strategies
B2B sales is undergoing its biggest transformation since the advent of the commercial internet 20+ years ago and it's affecting everything from the makeup of sales teams and individual roles to the strategies and tactics they employ to engage with buyers.
If you're in the front of the pack, the opportunities are there for the taking.
However, if you're a laggard, you're likely finding the tried-and-true practices of years past not only aren't performing, they're degrading further as time goes on.
As the saying goes: adapt or die.
And this is especially true for sales teams right now.
Let's talk about the changes that are occurring, how you can turn them into tailwinds as opposed to headwinds, and the expanding collection of powerful tools to get your organization to the front of the pack.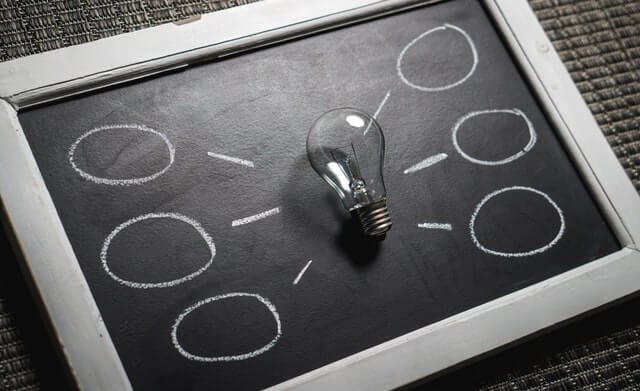 Automation
High-performing sales teams are all about automation.
While the word may scare some, it doesn't mean (in most cases) that people are going to be out of a job.
Instead, it means they're going to be spending less of their time performing manual tasks that could be performed by a computer.
As a sales leader, you have to be looking for opportunities to automate; those that do are going to be the winners going forward.
And it's important to understand that the gains to be had aren't marginal.
Right now there are automation tools and process that can literally 10x certain areas of your sales pipeline, such as prospecting and qualification (see some of the tools listed below for more details).

Personalization
When people think of automation, they think of increasingly generic messages, but that's not the way it has to be!
In fact, the future of B2B sales is both increasingly automated and personalized.
What if you, as an SDR or field rep could engage more (2-4x) prospects in a personalized manner, where the prospect feels like you're addressing them on a 1:1 basis?
Have no doubt about it, this is where high-performing sales teams are heading right now with the help of services such as Segment, Customer.io, and others.
You can't have one without the other: we all know the more personalized the interaction the better the result, however, we all also know that sending 1:1 emails isn't scalable.
Personalization and automation need to be paired.

Social Media
Social is the frontier of B2B sales.
In years and decades past we've had the telephone, the fax, email, the internet at large, and now social media.
It's all about finding and connecting with your buyers where they are most receptive.
Chances are you know how well emails and cold calls work for your team; you and every other B2B sales org out there have been engaging in those activities for the last 10+ years.
But social is not only new, it's huge.
Every single person you want to connect with (and likely many you didn't previously know you want to connect with) are on social media; from Linkedin to Facebook, and Xing, all have something to offer to B2B sales.
It's still early days and there's plenty of opportunities to be had, however you need to train and equip your team with the proper tools, such as EveryoneSocial.

Become a trusted leader, discussion ignitor, and knowledge magnet in your industry with social selling. Download your complete social selling starter kit. 

Mobile
One of the top two qualities of top-performing B2B sales teams according to Salesforce's 2017 State of Sales report is that their extensive use of mobile technologies.
Every salesperson, regardless if you're an entry-level SDR or a seasoned field rep has their own mobile device with them at all times.
Embracing mobile tools and technologies allows your B2B sales team to act on their feet, no matter where they are or what time it is.
The idea that salespeople are at their most productive sitting in front of a desktop in a cubical from 9 am to 5 pm is 100% incorrect.
Your people are all over the place, not to mention you certainly don't want them to go completely dark the moment they step out of the office at the end of the day.
What happens when they're grabbing drinks with colleagues, or when they're at a tradeshow, or they're sitting on a plane chatting with their neighbor?
Make sure you're providing people with tools that fit their schedules and movements.
Yes, everyone has to sleep, but when they're not you want to make sure your B2B salespeople have tools that they can act with at any time.

Data
Data is the other top quality of top-performing B2B sales teams according to Salesforce's 2017 State of Sales report.
The challenge with data is that it needs to be packaged and presented in a form that's useful to salespeople, none of whom are going to have access to a data store and write their own SQL queries (perhaps in 15 years, but not now).
For this reason, it's important that sales partner with other teams that can bubble up and distill the data and make the connections between systems to provide it in a useful state to the salespeople.
Just as we've discussed above, automation and personalization are cornerstones of top-performing sales teams in 2018 and beyond, however, if those cornerstones aren't being fed rich and relevant data, they're going to be far less effective.
Make data a priority, period. Your competitors already are.

Video
Show, don't tell
More and more B2B sales teams are using video as a part of their sales processes, from including it in emails, to posting it on social.
Frankly, video is just a natural progression; the consumer market has been gaga for video since YouTube was acquired by Google back in 2005.
So why does video matter to B2B sales?
It's a medium that offers the opportunity to communicate with a buyer in a far richer and more personalized manner.
Make no mistake, the future of video in B2B sales is not highly-produced pieces provided by marketing (there may be some of that),
it's short-form clips that salespeople are recording themselves using the camera on their computer or phone.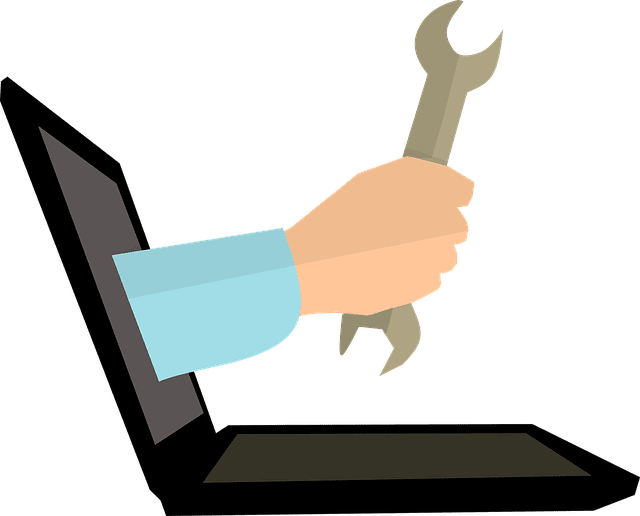 Tools for Your B2B Sales Stack
While some of what I've described above are processes and tactics, you also need the right tools to make a lot of this happen.
Below are some of our favorite sales tools; those that we see top-performing B2B sales teams using today and which connect with where the whole B2B sales universe is heading in 2018 and beyond.

The leading social platform for B2B sales teams. EveryoneSocial allows your people to source content and information from inside and outside your organization to share with prospects across all social channels. EveryoneSocial is the way B2B sales teams are leveraging social media and is used by Dell, Adobe, SAP, Citrix, ADP and many other leading B2B companies.

A very interesting new company that uses data science to come up with a predictive score for leads and prospects. Do you have people downloading resources or requesting demos on your site? Are your SDRs spending time trying to figure out who those people are and qualify them as likely buyers? That's what MadKudu does for you, on a fully-automated and real-time basis.

Many of us know Salesloft as a prospecting tool, however, their new Cadance product is one each member of our sales team uses here at EveryoneSocial. If you're not familiar, Cadence takes the guesswork and planning out of outreach: it tells your B2B salespeople when and how they should reach out to prospects. Couple that with data from other systems to create an even more scalable and personalized approach.

The leading video platform for B2B sales teams. Vidyard offers a bunch of different tools for salespeople to easily record, send, and track the effectiveness of their videos. As you would expect, they also include all of the tools your sales leadership will need to integrate Vidyard into your other sales systems (e.g., Salesforce) for full attribution and tracking.

Node's proprietary artificial intelligence technology revolutionizes the online discovery process by mining the links between people and companies on the web. Sifting through these connections, Node identifies the total market opportunity for leading companies, and proactively delivers the personalized insights and tactical guidance that lead to bigger, better deals.

From attracting ideal customers with perfectly targeted outreach to being alerted to churn risks before they happen, our suite of tools and APIs provide the intelligence you need at every step of the funnel. Each one of our products build on the others creating an ecosystem that is unique in the marketplace, and giving customers that use our data across their entire funnel, a platform that is greater than the sum of its parts.

To turn leads into happy customers (and recurring revenue), you need to feed insights on what they've done so far back into your product and campaigns. That's where Segment comes in. Eliminate drop-offs in your funnel, improve lead quality, and get the full context of customers.

Most experiences you have with companies in the world are horrible. When is the last time you felt passionate about your power company, or your mobile phone provider? A light integration sends the Customer.io platform customer behavior data from your web or mobile app. Then you can start sending emails, push, SMS, webhooks, and even letters! All based on what users do or don't do after they log in. Increase engagement, revenue, and customer success.

Your customer data is scattered and siloed. Your tools and teams don't talk to each other. Your "Frankenstack" means you have a leaky marketing funnel and missed sales opportunities. Hull becomes your single source of truth Connect all your tools to Hull. Combine siloed data into one customer profile. Click to coordinate your customer lifecycle with simple rules, not code. So simple, everyone can use it.

Final Thoughts:
I hope you've found this useful.
It's a new frontier out there for sales, and those that are succeeding are making bold moves and investing in the future, not doubling-down in the past.
Would love to hear your thoughts; feel free to drop a comment or message me directly at cbrain (at) everyonesocial (dot) com.