Having employees share branded content on their social media networks has significant impacts for your company. From marketing, sales, recruiting, and employer branding. But what engaging content does your team need to create that employees will want to share?
In our social and digital world, your company must consider the value of getting your employees engaged online.
Additionally, you probably realize (or maybe don't realize) that half of your employees have likely mentioned your company, policies, products or employees in some form of post, unsolicited.
"98% of employees use at least one social media site for personal use, of which 50% are already posting about their company." (Weber Shandwick)
Each of your employees opens a door to hundreds (maybe even thousands) of new people who follow them or have connected with them online.
But, you also understand that you can't force employees to post and that the wrong environment will create forced and inauthentic results. So, how do you get employees on board and posting voluntarily?
Create engaging content that is worth being shared.

First Things First: Clean Up Your Policies
Now, before your company starts creating any of the below engaging content, it is important you get your policies straightened out.
If your company is not making it worth supporting internally, then you will not be able to get brand advocates.
Make your workplace the kind of environment your employees want to back willingly. Get involved in community events, host employee events, offer great benefits and perks, provide a living wage with growth opportunities, get employees involved in company initiatives, support their career development – these are just a few important things.
Millennials are looking at the workplace in a whole new way too and they are likely to be your biggest social media advocates.
So, think hard about your own influence before you ask them to post. You will find employee engagement is much easier if they want to back their company. Oh, and make access to content and the sharing process easy!

Related: Don't forget, your company should have a unique and accessible social media policy that encourages employees' involvement, not hindering them. Download our guide with examples and worksheets.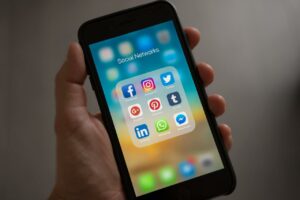 Engaging Content Employees Want to Share
While you want to have content about your company, industry, and PR, these are only a small piece to the social sharing and content strategy.
Employees will share some of this too, but it can get stale or appear like a sales agenda. Plus, their audiences don't want to be spammed with sales content, nor do employees want to generally do that.
Instead, if you want to enable employees further to share content on social media and help build your brand, you'll need more engaging content like below.

Note: For successful content organization, easy sharing, feedback, and reporting, utilizing an employee advocacy platform will be crucial. Check out our complete employee advocacy launch guide to learn more about getting started successfully.

Content that Focuses on Your Employees
Start by considering your employees a part of your target audience. Your content needs to be written for them just as much as it is for your other target audiences.
In fact, if you want your employees to post content so their followers will see it, then they are a central part of your audience.
This also simply means your content needs to appeal to your employees in a personal way so they will be moved to share it with those friends and family members they care about.
Needless to say, constant product or services promotional material is not going to gain much consistent engagement.

Smart and Educational Content
Your company needs to create content that makes your employees look smart and professional. Content that helps them show they are experts in their fields is the kind of engaging content that provides value to your employees.
They want to prove they are successful professionals for their own career tracks, but this helps your company as well; the more experts you have under your wings, the better your company must be.
Examples of smart content will include tutorials, tips, explanations and other tidbits of industry knowledge that will appeal to your target audience. But are more educational without a blatant sales agenda.

Uplifting Content
Are you doing enough feel-good things? If you do increase your uplifting acts as a company, share it with your employees.
This could be charity events your company is involved with, unique stories about employees, etc. People like feel-good content that shows the brands human side and employees will love to share it.
Provide content that combats the negative news and content that is posted every day. Most social media users are tired of the bad news and look for opportunities to share neat stories, many of which can end up going viral reaching millions!

Employee-Generated
Consider asking some of your employees to write their own posts on a monthly or bi-monthly basis and then have your marketing team check for errors before posting.
Having your employees contribute to your content will increase their engagement, help your company have more great content, and employees will want to share more from other colleagues.
For employees, besides feeling connected to their company, they help build their own personal brand and get other opportunities like guest blogging, speaking, establishing thought leadership within the company and online.

Related: Looking for more about employee-generated content? Here is everything you need to know for success.

Final Thoughts
Your employees can — and may already be — powerful advocates for your brand on social media. However, if you want your organization to continually be engaged and get more employees interested in sharing content, your company needs to produce engaging content.
If there is no effort into your content, emotional connection, or educational value, your risking turning employees away from participating as brand advocates.
Make it as easy as possible with the most engaging content, focus on quality over quantity, and make it simple with an employee advocacy platform.