The below article is a guest post from Chanell Alexander, a writer for TechnologyAdvice. You can learn more about her at the end of this post. 

Typically, the discussion of using social media in the workplace is met with criticism. For many employers, it is seen as a distraction and a potential for company problems.
This approach makes sense as much of the data out today indicates extensive social media use at work.
According to the Pew Research Center:
34% of workers use social media to take a mental break from work.
Connecting with family and friends came in second at 27%.
If the narrative stopped with this information alone, then employers might be within their right to hold a tighter rein on social media usage at work.
However, a lot of data points to the benefits of employee social media usage in the workplace.
Going back to the Pew Research Center, 20% of employees used social media to find information that helped them during work. Also, 17% used it to build strong and personal relationships with co-workers.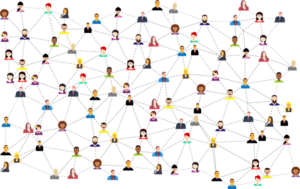 Creating an Employee Social Media Plan At Your Company
Contrary to popular belief, employees are also using social media to connect with coworkers and increase their knowledge. This, in turn, increases employee engagement.
Savvy employers can foster increased participation and further their marketing reach by creating an employee social media plan.
Read on for tips on creating a strategy for further engaging your employees through social media.

Explore Social Media as a Tool to Increase Employee Engagement
The first step in any employee social media plan is to see how your current employees are utilizing social media.
You may think they are only using it as a way to decompress or socialize, but as data above suggests, many are using it as a way to better connect with the company. Sending out an anonymous survey could help give a better idea of what individuals are using it for.
The next step is to explore how social media can be used as a tool.
What platform is the most popular?
How many employees have a social media profile on said platform?
Are there thought leaders who share popular and relevant industry information?
What information can you gather from competitors on their use of employee-based social media?
Are customers interacting with your brand on social media?
These are all questions that doing some research across social media channels can be used to answer. Based on your findings, you'll have a good idea as to which channels merit the most attention and you move forward.

Help in Recruiting Efforts
An excellent way to set the tone for social media engagement is how you use it to attract top talent.
According to the job posting site, Betterteam, 94% of professional recruiters use social media to post jobs to an extensive community. Data they gathered also found that 70% of hiring managers say they have successfully hired with social.
When used strategically, social media can be the best resource for finding the perfect fit.
Some organizations use live video apps like Periscope or Facebook to hold Q&As with prospective employees. Others might use Twitter to create a hiring hashtag to spark candidates to apply.
Ultimately, LinkedIn is the ideal place to identify new hires and inform potential candidates of your company using Company pages.
By actively using social media like LinkedIn, you're showing your employees that this medium is a part of the company's outreach. It also sets a standard for how social media can be used in an innovative way for company goals.

Create Greater Alignment with Company Goals
Use of social media, like any marketing platform, should align with company goals and principles.
For example, if one of your business goals is to increase customer satisfaction when it comes to resolving complaints, social media should be used as part of your customer support solution.
You could implement a strategy that encourages help desk employees to engage with customers who have complaints on social media, while also sharing how-to guides and case studies with prospective customers.
This is a way that social media directly aligns with a tangible company goal. Or if you want to encourage greater inter-departmental communication, a LinkedIn company group may help make this more of a reality.
The key is to see which of your business goals would be most easily served by social media outreach, and how you can empower employees to use social media in a way that furthers those initiatives.

Related: Need a good example of a company activating employees on social media? Learn how Coupa used social media and employees to increase their brand and marketing reach.

Implementation of an Employee Social Media Plan
It is important to first understand how you and your team are currently using social media and then implement a plan to engage employees while at the same time ensuring they are using it in a way that helps the company. It's a tall order.
However, once you've got an accurate picture of the current landscape, you can create and implement a plan that encourages not just employee engagement, but the right kind of employee engagement.

Create a Social Media Policy
Ideally, there should be a clear, bright line between appropriate and inappropriate use of social media in the workplace. If employees are periodically using social media as a brief break from work, employers typically benefit from loosening the reins.
However, it still makes sense to have a social media policy that informs workers of how they should be using social media personally and professionally.
From the type of language that should be used to how often employees should post, everything regarding social media should be discussed and regulated.
While every company's Social Media Acceptable Use Policy is different, they should all start around the idea so perfectly summarized by Thumper the rabbit in the Disney classic Bambi.
"If you can't say somethin' nice, don't say nothin'."
That's one smart bunny.

Educate Employees on How You Would Like Them to Use Social Media
Guide your employees on how you would like for them to represent your brand.
Do you want on-location live videos of what happens behind the scenes? Would you like employees to contribute blog posts? What is the policy of sharing photos and posts about new products?
The point of an employee social media plan and policy should be to educate employees on how you would like for them to use social media when they're representing the company.
It might even be beneficial to provide training on the capabilities and features of each of the approved social media platforms.

Make Content Creation and Submission Easy
No one is going to participate in social media usage if the process is complicated. Therefore, there should be easy steps for creating and submitting content. Since this is related to marketing and branding, having employees go through the marketing department is likely the most straightforward process.
Marketing teams should inform those interested in being part of the company's social outreach initiatives about the type of content they need, what the style standards are, and where to submit their material.
A user-friendly CMS and content calendar can help streamline these efforts. Too, integrating your social media deliverables with your marketing project management system helps show the entire team that the company values employee-created social content as an important part of its brand outreach.
Additionally, an employee advocacy program can streamline available content, provide internal feedback, allow employees to easily share content and suggest content, while measuring the results of social shares.

Inform Your Team of the Results
Are sales increasing? Is work productivity on the rise? What are the results of encouraging greater social media usage among employees?
Beyond just watching your follower counts rise, keep everyone informed of your growth on social channels, and show them that their involvement is effective.
Regularly seeing the impact of their engagement will make them more likely to stay involved and continue to participate. Your marketing plan is likely already tracking KPIs. Quantifying the results of employee engagement with your company's social media is no different.

Final Thoughts
Employers may feel that social media is a distraction that has to be limited.
Fortunately, if employees are guided on how your company will tap into its potential, social media can be an excellent way to increase engagement and strengthen the brand of the organization.
Employees can be a vital ambassador for your company.
Once you realize that social media can provide your team with a valuable voice to speak on behalf of your company, then it becomes easier to create and implement a plan to deliberately further its usage.

About the Author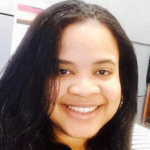 The above is a guest post from Chanell Alexander, a writer for TechnologyAdvice. She is a freelance writer and digital marketing strategist. She has over seven years of experience in the nonprofit field and enjoys blending innovative technology solutions with communications. When she is not writing, Chanell enjoys traveling, contributing to video game blogs, and embracing her inner foodie. See what else Chanell has been up to on her LinkedIn profile and Twitter page.