Enterprise communications leaders are playing an increasingly important role in accelerating change and driving real business value.
Join yours truly, Cameron Brain, Co-Founder and CEO of EveryoneSocial and Ethan McCarty, Founder & CEO of Integral Communications Group for a chat and Q&A about the future of communications.
In this webinar we discussed about the following topics:
How comms is increasingly stitching together all areas of an organization
Why comms is a strategic imperative and should be driven by leadership
How the technology landscape is changing and how that is affecting communications
Where employees fit into the equation (hint: they're central to your success)
Where we see things going over in the new year and beyond
Regardless if you're in communications or not, we think the conversation will spark some ideas around how you can partner with other areas of your organization to achieve greater success.
This conversation is especially suited to those involved with an employee advocacy program as well. The increasing role of communications in such programs is what inspired us to put this together.
Below is the video of our webinar, we hope to see you at our next one!

Meet the Speakers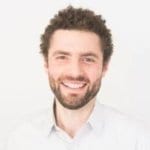 Cameron Brain – CEO & Co-Founder, EveryoneSocial
EveryoneSocial is the leading employee advocacy platform leveraged by large and enterprise companies across a broad array of industries for employee advocacy, social selling, employer branding, recruiting, and communications. Trusted by Dell, T-Mobile, Adobe, Qualtrics, and other high-performing companies.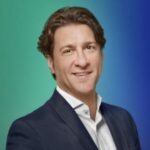 Ethan McCarty – CEO & Founder, Integral Communications Group
Integral Communications Group is a communications consulting firm that enables their clients to engage, align, inspire and activate employees with content and experience. The company works with some of the most well-known brands like Spotify, Levis, AEG, and others.