Considering a social employee advocacy program for various departments or even enterprise-wide at your company? To ensure you and your workforce is truly ready, you need an employee advocacy checklist that can help you answer some important questions.

Many well-known brands are adopting employee advocacy programs and some are now specifically moving to enterprise-wide programs.
The mindset and digital shift has created more opportunities for companies to be social and enterprise-wide adoption will continue to grow.
Yet, if you are considering a social program, it's important you ask yourself the below questions from our employee advocacy checklist.

But First…
Social programs have the power to transform your entire company. And it's beyond just brand and marketing purposes.
At EveryoneSocial, we have seen over the last few years how social programs have shaped corporate culture, increased employee engagement, and enhanced knowledge sharing.
And our name is EveryoneSocial because we also believe to our core that EVERYONE needs to be social in some way, especially in our rapidly connected digital era.
The real end game for our team is that everyone should be advocating socially, whether for sales, recruiting, marketing, employer brand, communication or professional purposes.
Why?
Not only does this benefit your company, but it helps employees professional development, career, networking, and other professional opportunities. A win-win situation.

Note: If you are curious about the power of employee advocacy, then you'll want to read this employee advocacy statistics post.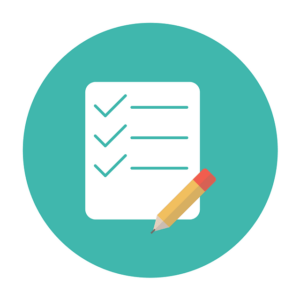 Employee Advocacy Checklist
Whether you plan on opening your social program enterprise-wide or only to specific departments, you'll need to ensure you go through our employee advocacy checklist.
It asks the important questions to see if not only will a program have great employee-adoption, but that it will succeed and grow in the long-term.
Note: While checking off all the boxes is great, even being able to confirm a handful will be a great signal that your company may be ready. Let's dive in.

Do you have customers, potential hires or interested parties that are active on social?
The most likely answer for any company here is yes. Majority of your customers, vendors, partners, future hires, etc. are on social media accounts.
The best way to prove it is a quick snippet of some social media stats:
Does the thought of an amplified audience of 1,500+ people, per employee excite you?
While not all employees are sharing on social already, many are and many have some big untapped networks. But employee advocacy also helps employees grow their social networks too.
We found employees who participate in a social employee advocacy program organically grow their social networks by 10%+ per year.
The potential brand reach and growth your company can find are huge when you get employees actively involved.

Do you find that recommendations from friends vs. unknown corporations are more valuable to you?
Do you find more value in recommendations from friends versus corporations or brands?
Personally, I look at what my colleagues, friends, and professional connections are sharing over corporate brands.
And the data shows that this is quite true among others as well.
76% of individuals surveyed say that they're more likely to trust content shared by "normal" people than content shared by brands.
A Nielsen study showed that 84% of people trust recommendations from friends, family, colleagues over other forms of marketing.
Does your company value employees opinions and insights?
For employee advocacy to work well, you want employees to add their own commentary and insights to their social postings. Get them involved in user-generated content, get their feedback, let them contribute, etc.
You also do not want to force them to post, nor should commentary always be locked down. Otherwise, your employees start delivering corporate-sounding spam to their networks. Not good.
Let employees add their own views to things and share to their network (of course with some guidelines in place). Employees will be more engaged and interested, plus you don't want to have a team of spam-bots.
And if you are afraid and distrust your employees to create content or post on social media, why are you hiring them in the first place?

Do you want your employees to become thought leaders?
I'll admit, I don't necessarily like the word "thought leader." But in our digitally connected era and information sharing, thought leadership is very valuable.
Likely, not every employee wants or cares to be a thought leader either. That's perfectly fine, but there will be plenty who do or who are looked at as a thought leader without realizing it, just by sharing content.
Thought leaders become the trusted source, the go-to, and a team of thought leaders reflects well on your company and the overall brand.

Did you know? Thought leadership has a greater impact of ideas on potential buyers than all other forms of content marketing (case studies, collateral, advertising, etc.) (Source)

Do you want your employees to grow professionally?
By now you probably understand the value employee advocacy can have for your company. But, you can't force employees to use a program or care about social. They'll have a "what's in it for me?" mentality, which they should.
Employee advocacy should be mutually beneficial. Besides just growing their following account, it helps employees make great connections for future career opportunities.
I know, why would we want to lose our great employees? But you can't hold them back, people respect companies willing to help their careers grow.
Employees also then get more involved, can get cool opportunities to write, speak, present, and be interviewed.
Additionally, your workforce becomes more informed of their industry and they learn new professional skills that helps them develop.
Note: Employees of socially engaged companies are more likely to stay at their company, feel optimistic about their company's future and believe their company is more competitive. (Prophet)

Do you have content that you wish thousands of people saw and interacted with?
You may have heard, but content marketing comes down to this.
20% of your time writing the content, and 80% promoting the content.
No matter how good your content is, you want it to be seen by customers, prospects, and others who may need your product or services.
The challenges are paid social costs continue to rise and social media platforms algorithms like Facebook's update last year focus less on branded content.
Employee advocacy gives your brand to organically be seen by employees' social networks, which can have exponential growth effect on your company.
If your company is writing great content, but the data doesn't show anyone is reading, this is a great opportunity to get quality pageviews.
79% of firms surveyed reported more online visibility after the implementation of a formal employee advocacy program. 65% reported increased brand recognition. (Hinge Marketing)

Do your executives see value? Are they highly visible on social already?
Executive buy-in is a crucial piece of any new initiative or program. It helps with employee adoption and helps ensure long-term success.
But a key piece to this employee advocacy checklist is that executives understand the value of employees on social media.
If they don't, a social program won't be interesting to them nor will they care about budgeting to fit it into your tech stack.
It also helps that executives and those in the C-Suite are very socially active already.
Think of John Legere, T-Mobile's CEO. He's been visible on social media for years, so he already inherently understands the power of social networks. And he is one key reason why T-Mobile has adopted employee advocacy (and successfully).

Related: Electronic Arts CEO wanted to focus on digital transformation in all areas of the business, including social. Learn how Electronic Arts used employee advocacy to ignite corporate culture.

Want a better informed, engaged team sharing knowledge?
Do you or your company executives see a need for more informed employees? Do you find knowledge sharing crucial to your business goals? And not just as a "nice to have," but you genuinely want to focus in this area.
If so, an employee advocacy program is a great way to boost this.
With employee advocacy, you now have a central hub with content, ready for employees to see, have access too, and share if they choose.
We also encourage employees to contribute content, add articles, comment, tag others, etc. Quickly, employees are more informed and feel in the loop.

Related: The Art of Knowledge Sharing: A Necessity for Your Company Success

Lastly…
Do you or your employees have a pulse? While somewhat kidding, we also mean it.
Are you, employees, and various departments awake and engaged with your company? Do they care about company initiatives or new programs? I think you get where I'm going here.
If your company culture is weak or there is a lack of attention or interest from employees, employee advocacy adoption will be a challenge.
Why would they show interest in helping the company or being motivated to get involved? If you or employees do not see the value, it's going to be a difficult road ahead.

Wondering what other well-known and recognizable brands have successfully adopted employee advocacy programs? Here are 10 of the best examples.