If you are reading this post, you most likely know the value of social media in this digital age. Or maybe you are looking for additional data for your company. Either way, you came to the right place for all your social media statistics needs.
I'm sure you are probably hyper-aware that social media networks have become a juggernaut for businesses. Whether that is growing the brand, connecting with buyers and customers, using social media for sales, recruiting top talent, etc.
Social media plays a major role in all areas of your organization.
Below, our goal is to share with you some interesting, exciting, and maybe even some surprising social media statistics. We'll cover some general social media stats, data about specific social platforms, and statistics related to employees on social media.
Feel free to jump to your desired section:
Additionally, there are hundreds, if not thousands of stats related to social media. Instead of jam-packing every single one in here, it was more efficient (and valuable) to share those that bring the most meaning to you and your company.
General Social Media Statistics
Before we get into more specific social networks, it helps to have some insight into general social media statistics for context. Nothing too in-depth here, but it helps paint a picture at the sheer impact of social media.
Note: While there quite a few social media networks that might be worth mentioning, we are focusing on the big three that apply to mostly B2B but also appeal to B2C. Let's dive into these in the next few sections.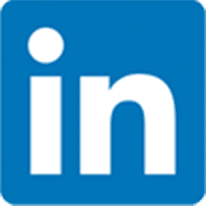 Linkedin Stats
LinkedIn has become a giant for B2B companies in order to connect with buyers and customers. Plus, it's where audiences are looking for industry news, company info, and researching for solutions related to their professions.
Below are a few interesting LinkedIn statistics.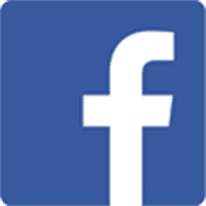 Facebook Stats
Facebook is still one of the leaders of the three social media networks we mention in this post. Businesses are still highly active, even with algorithm changes that affected many publishers and brands content being seen.
Below are some Facebook social media statistics.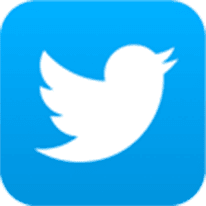 Twitter Stats
Whether you think Twitter is losing steam or not, there is no question about the importance it has played on the internet. It's changed the digital game for how news is consumed and the accessibility to brands, celebrities, politicians, and beyond.
Below are a handful of interesting Twitter social media statistics.
Employees on Social Media Statistics
A concept that has been growing steadily among companies is encouraging and provide tools for employees of all backgrounds to get more involved in social media marketing.
Dubbed employee advocacy, there are TONS of benefits of this to large and enterprise businesses. Yet, companies in the mid-level size are also seeing great results.
If this idea is brand new to you, then you might be thinking this sounds like a disaster waiting to happen. Getting employees outside of marketing active on social media? No way!
However, that mindset is outdated, especially where social media is these days and where it is headed.
Related: How to Get Over Your Fear About Employee Participation On Social Media
To help you further understand the importance and potential value, below are some social media statistics as it relates to employees advocating on social media.
Final Thoughts
There you have it! Over fifty social media statistics to help you understand and even leverage the power of social networks.
Much of this data should be interesting and useful to you and your company. These stats can help you evaluate your social strategies or help your organization to consider investing more time and budget towards social media.
Whatever brought you here, hopefully, these stats help you see how important these platforms are to your business.
Social media has been a core part of Dell's marketing operations for years. Learn more about Dell's social strategy in a sustainable, employee-driven social media and content sharing program. Get your resource.