Employee Advocacy Launch: Steps for Success
Thanks to social media, the lines are blurring between our professional and personal lives.
While this may seem like a scary thing, it's actually a great opportunity, both for us as individual people and for the businesses we work for.
Enter employee advocacy, which is about building your very own influencer network by socially enabling people in your own workforce.
Not only do the people in your company have large and growing networks of trusted connections, they'd also love to both talk about the company they work for and build their profile as a thought-leader in their industry.
Making this happen is both simple and one of the most cost-effective/ROI-positive things you can do as a marketer.
Here are 7 key steps we recommend (gleaned from years of experience) you take when embarking on implementing a program of your own.

Step 1: Create a social media participation policy
While social media may dominate a large amount of our time, the reality is that it's still quite new and as a result, continuing to evolve.
The lines between our personal and professional identities are blurring, which means that organizations need to put some guardrails in place to help their employees feel empowered in bringing their whole identities to work in a public way.
Employees should be empowered to share the work-related content that they feel passionate about.
Often though, employees aren't sure how to represent themselves or their brands on social media because they don't have enough direction to get started.
With a social media policy, program administrators can help employees feel confident in what they post.
You might think having some restrictions in place will hinder participation, but the reality is just the opposite: a clear framework outlining the do's and don'ts will increase participation.

Need some examples of social media policies? Here are 7 that can influence your own.

Step 2: Create training programs to prepare your organization for success
One of the most important ways to guarantee the success of your employee advocacy program is to ensure that everyone is well prepared in advance of firing the starting gun—and that you give everyone involved the education and resources that they need to succeed.
Your teams will likely have questions and in some cases, they may feel unsure about how to move forward or what their goals should be.
Providing clear guidance around how each person should start out and what common personal goals look like (e.g., increasing their network, better engaging with the network they already have, etc.) will help everyone get started on the right foot.
One thing many of our customers do is to create a few time slots for meetings where everyone who wants to participate has some time to ask questions and be trained on the process.
You want everyone to have a chance to be prepared and go into a program strong and ready, no matter what level of sophistication they're starting out at.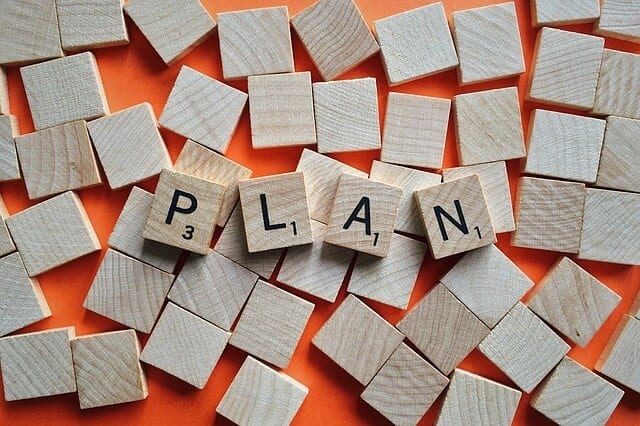 Step 3: Establish the game plan
After the first two steps are completed, there are a few actions that you'll want to move forward on.
The items listed below are essential to making sure your employee advocacy program is progressing and reaching its full potential.
Define your employee personas: outline the demographics of your employee participants and the places they occupy within your org and the industry.
Create an assessment of your employee pool based on social acumen, interests, and organizational roles (figure out what your range of sophistication is).
Establish what your goals are, both for your company (the program as a whole) and your individual participants (remember, your people have to see what's in it for them, too!).
Come up with a timeline that you can reasonably achieve; some of the worst things you can do is 1) launch without preparation and 2) scale the program too quickly.
Figure out who your executive sponsors are going to be and get them involved early; include them as participants if they're up for it (they usually are).
Come up with a content plan for what you and your team are going to curate and what your people will enjoy reading and sharing.
Work the launch of your program around these bullets and you're bound for success. It's what we prescribe to all of our customers.

Step 4: Identify a small group of employees with whom to initiate your program
Employee advocacy programs are still fairly new, which means that the companies who get programs up and running will be way ahead of the game in the coming years.
Our recommendation is to always start with a small group of users–somewhere between 50 and 150–to show early success.
Typically (assuming your organization has at least a few hundred people in it), you're going to have people that are already active on social media.
Find these people and recruit them as your initial users; it will make your life a lot easier (they won't require much training, they can help you define the ground rules, etc.) and they'll ultimately serve as examples to other users as your program grows.
Also be sure the include some executives; they'll love to be included as early-adopters and will ultimately ensure your program has the visibility and support you and it will need to scale.

Not sure who should test your employee advocacy program first? Here are the right people to test an employee advocacy pilot.

Step 5: Design and administer training that highlight the benefits of employee advocacy
With the small group that you've assembled, host a series of training, webinars, Q&As, and discussions regarding the benefits, challenges, and goals of employee advocacy.
Make sure that your team members understand the following:
They are under no pressure to share company sponsored or created content. What's most important is that they share content that they personally care about and that connects to their networks.
The company will not be monitoring or taking ownership of their employees' social media accounts and what is posted outside of the employee advocacy platform (e.g., EveryoneSocial) will not be tracked or reported on.
The primary goal of employee advocacy is for companies to empower their people as conversation starters, influencers, and even thought leaders—the more natural the interactions, the more the company will benefit.
That all of this is about the long-term. Social isn't going away and it's important that everyone take the long view; focus on building lasting relationships, just as you do in the real world.
The most successful employee advocacy program is fundamentally about the individual, the employee: the more they benefit, the more the company benefits.
It's also important to reiterate that they (the individual) owns their networks and that this is something that they will take with them throughout their career.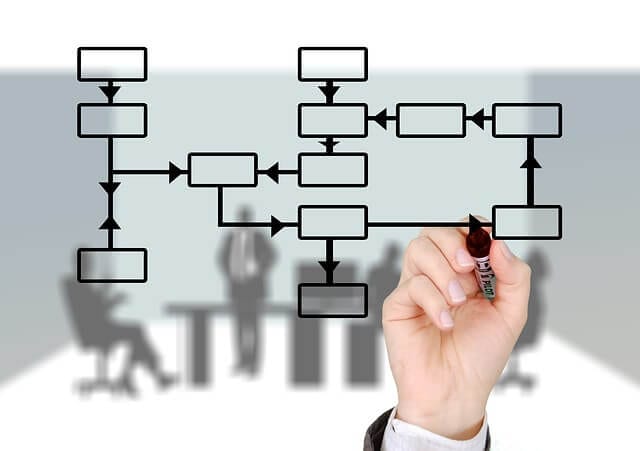 Step 6: Implement a performance management strategy
Communication and feedback will be an important (and fun) part of the launch process.
Ask managers to bring up your employee advocacy pilot during 1:1 meetings, field a survey, or spend time sourcing questions from participants in group settings.
It's crucial that you identify what's working and what isn't before scaling your program across the entire organization.
You'll iron out potential issues before they have an opportunity to become bigger, saving time from having to correct issues.
Employee advocacy programs can also be gamified and have leaderboards of participants activity.
While gamification to your program and having a leaderboard to show some friendly competition can be encouraging, it can also have the opposite effect too.
Employees who are more reserved or tend to be shy may actually avoid the program and may not like the pressure of being in a leaderboard.
For us, our client success teams understand this pattern well. For instance, sales teams may be more competitive and receptive to leaderboards than engineers.
We ensure that leaderboards can be turned on or of depending on your team's unique workflows.
When starting your program, it's important to tie employee advocacy back to your employees' individual goals.
People have different comfort thresholds and experience thresholds on social media.
Not everyone wants to be an influencer with tens of thousands of followers. Encourage team members to develop the presence and reputation that's right for them.

Step 7: Slowly deploy your program in full
This goes along with who should be allowed into your program, but you do not want to unleash employee advocacy on everyone at once (recipe for disaster).
Especially, if your company has thousands of employees; without a launch plan, your program will quickly get out of control and will be unorganized and overwhelming.
Once you've established a strong workflow with your initial program participants, start expanding by incorporating more team members into the program.
Grow slowly—perhaps department by department or region by region. Actively source feedback as your employee advocacy program begins to reach new teams.
Again, employee advocacy programs take time and results happen in the long-run. If you rush the process, your program will have a greater chance of failure.

Looking for more information? Learn how Dell drove more than 150,000 shares and 45,000 clicks to Dell's website with employee advocacy.

Final thoughts:
Employee advocacy can seem overwhelming at first, especially with how many employees you may have at your company (some of our clients have well over 100,000).
Yet rolling out a successful employee advocacy program and growing it over time is a relatively simple thing to do.
The seven above tips are essential to follow and will ensure your employee advocacy launch is on the right path.

Are you looking for a simple, yet effective employee advocacy platform for your company? See how EveryoneSocial turns employees into successful marketers, sellers, and recruiters.