Once your company values and understands the concept of employee advocacy, getting an employee advocacy pilot program in place will be essential.
Launching an employee advocacy pilot helps you truly learn about how employees will interact, the type of results you might see, and even help discover new goals for the program that might not have been discussed previously.
Additionally, an employee advocacy pilot is something all companies who are considering a software solution should do.
Here at EveryoneSocial, we not only offer a pilot if requested but we also highly encourage it to all prospects.
Yet, when it comes to launching a pilot program at your company, you don't want to open the gates to all employees right away.
This can lead to some disorganization and additionally be overwhelming while you are learning about the software.
Instead, a pilot program should include a few particular people from your company and a clearly defined goal of these particular users.
Of course, as you go through an employee advocacy program, goals and who can be using the software most likely will grow and extend to a lot of users.
So, how do you choose the right people for your employee advocacy pilot?
This will all depend on your program's goals and objectives that you want to accomplish.
Below are a few groups of people from your company we recommend potentially starting off in a pilot pending your overall initiatives.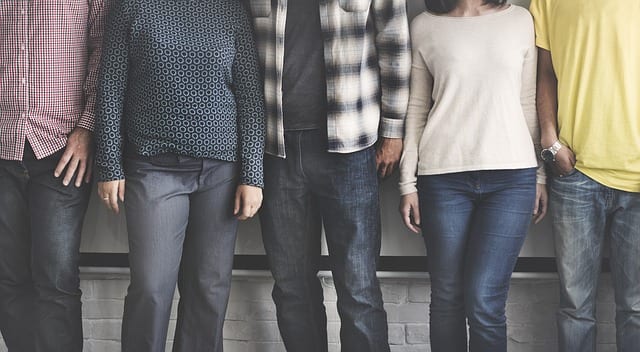 Your Company's Employee Ambassadors
One of the best participants for an employee advocacy program pilot would be utilizing your company's existing brand ambassadors.
Typically, these people might already be identified by your company as the thought leaders or those who engage with the company content and advocate heavily on social media.
But even if they are not known right from the state, they are typically pretty easy to identify.
This can include people who you spot consistently connecting with and engaging in conversations with customers/clients, company events, or continually post anything related to the industry and company.
These brand ambassadors will be much more willing to work with an employee advocacy pilot, understand the value and goals of it, and even help show others why being socially active is important.
Plus, getting insights from these ambassadors about the program, dislikes, and likes, will help ensure you're choosing the right employee advocacy program for your company.

Learn why turning employees into brand ambassadors at your company matters. Read More.

The Department Leads & Managers
When it comes to successful employee advocacy programs, department leaders and managers are essential to the process.
Whichever solution you are looking for with the program, management is essential in helping drive the messaging and need to other employees.
Managers and department leads that are already adapting the program in their routines, valuing the process, and are already showing success are encouraging for other colleagues to get involved.
If your managers are leaders aren't firm believers in a program or process, why would other employees care too?
No matter what groups or departments are invited to the pilot program, make sure managers and leaders are also invited and actively participating.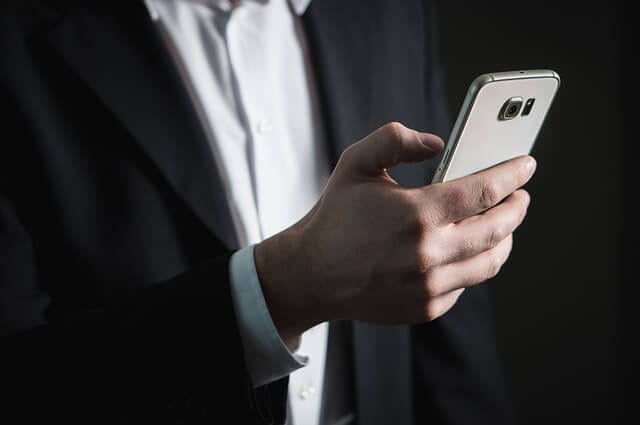 Socially Active Executives
Similar to managers and department leads, getting socially active executives into the pilot program can also be quite valuable.
Many executives may not be involved in social, but the ones who are or are looking to get more involved to establish thought leadership are perfect to be included.
Just like when managers and department leads are active, executive supports goes a long way in adopting successful employee advocacy and getting employees excited and interested in doing so.
A perfect example of this is Dell, who launched a successful employee advocacy program that now contains 10,000+ active employees.
Thanks to the executives and leadership, Dell was one of the earliest to market with sentiment analysis and social media monitoring technology.
In 2011, when Facebook, Twitter, and LinkedIn were still brand new, media hubs like Business Insider were already calling Dell one of the world's most social companies.
Being socially conscious and knowing executives made this a top business priority, made it much easier for the Dell team to implement an employee advocacy program and get employees active successfully.

Learn How Dell Empowers Its Workforce On Social Media with Employee Advocacy. Get your case study.

Specific Company Departments
Typically, when going into an employee advocacy pilot, you generally are aware of what your goals are and what specifically you want to accomplish.
This also helps determine if the pilot is more suited for a particular department and that determines the people to invite.
For example, if your goal is to improve recruiting and drive more content from human resources, you'll want to make sure your recruiters and HR teams are the priority users in the pilot.
Something that our client Atkins Global did with their recruiting team.
Another example might be if you know your goal is to increase marketing reach and drive more traffic to social posts. In this case, getting certain marketing team members and social media marketers involved in the pilot would be the priority.
These employee advocacy pilot programs to specific departments put you in great shape for not only successful implementation, but arms you with a process to roll out the program to other departments with fewer challenges.
Similarly, the success of the department specific roll-out will also help excite and get another department's thinking about how to utilize the employee advocacy program for their people.

Location-specific users
Another option, which we've seen some of our customers do, is roll out a pilot program to specific locations.
It is especially important for companies with a major global presence looking to ignite employee culture.
This helps get the various locations onboard with the initiative, workout specific content needs ahead, create particular channels of content, and getting the people who will be running the platform in their regions using the program.
Now, your global locations and leaders for the program can collaborate and begin uniting for the common objectives of an employee advocacy roll out.
This also does not have to apply to international locations, this can be for various locations in North America as well.
For example: With over 8,500 employees across 30 locations and in 6 different languages, Electronic Arts found creating a unified global corporate culture was no easy feat.
Yet, Electronic Arts used their various locations to unite the company through an employee advocacy program. Learn how they did it and more.

Employee Advocacy Pilot Final Thoughts
No matter what your goals or initiatives are for employee advocacy, it makes sense to choose the right participants carefully during the pilot.
And if the vendor does not offer a pilot, that should be an immediate red flag.
But understanding the goals of the program will help guide you to a successful launch company-wide once your pilot is complete and you want to roll out to more employees.
The above is not all you should potentially include in your pilot, but are the most commons participants you would certainly want to consider.

Starting to consider an employee advocacy program? Make sure you ask these questions before committing to any program.

If you have any questions about an employe advocacy program or launching your own pilot at your company, schedule your personal demo with our team.