Employee Advocacy Solution, Where Are My Results?
One of the biggest steps for any company to make is taking on a new strategy and implementing a software solution that can help boost desired results. Yet, it's also frustrating after all the excitement and implementation when it appears you're paying for a solution that just isn't delivering.
Quite frankly, it can be disheartening and concerning. I mean, you're paying for a solution to help solve challenges and showcase a great ROI.
Running an employee advocacy solution and strategy for your company is no different. It is very exciting and can deliver some amazing results for sales, marketing, communications, and HR.
But like any new strategy or solution, knowing how to set it up effectively and making sure you are seeing results at first can be a little challenging.
If you are currently running an employee advocacy solution, are currently in a pilot phase and are not seeing results, or even considering a solution, this post is for you.
Also, it's likely you'll fit into one or all of the below categories and it's perfectly fine, employee advocacy is still growing and new to a lot of companies. This is certainly a learning process, but once you get the components all aligned, your results will speak for themselves.
Dive in below to learn a few reasons why your employee advocacy solution is not delivering results and how you can fix that.

Little to no executive support
Right away, one of the biggest challenges with an employee advocacy solution is do you have executive support?
Many times management may sign off on the implementation or if you work for a company of 10,000+ employees, executive leadership teams might not be fully aware of your program.
Additionally, even if they are aware of what employee advocacy is and the solution that is in place, they have very little interest or understanding of it.
While not every CEO, CMO, VP, etc. has time to fully be using the program like other employees, they should be valuing the company to be social and in full support of the initiatives of employee advocacy.

Curious how video game publisher Electronic Arts implemented employee advocacy? Learn how they united their global communications with CEO support. Grab your guide.

Without executives voicing support, getting involved themselves, or having a full understanding of a solution, it's easy for the program to go south. The disinterest can trickle down to management and then employees, which will impact the usage of a solution.
If you need to get more executive buy-in for employee advocacy, I recommend checking out this post.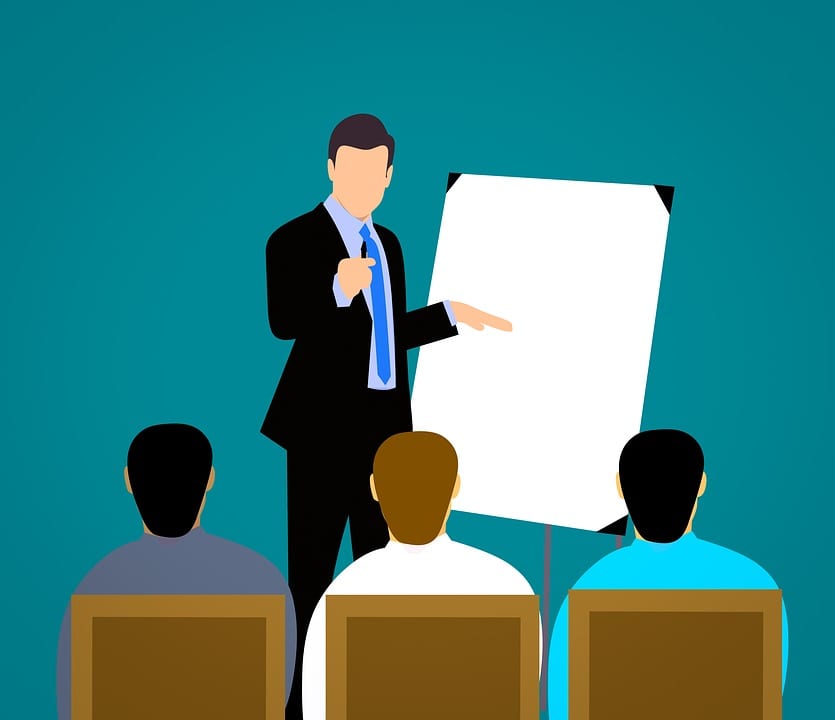 Users were not properly trained
Any solid employee advocacy software solution should be quite intuitive and easy to learn, but there will always be a need for some kind of training. As a leader in this initiative or even an admin leading the program, setting up optional training sessions will be valuable.
Additionally, the vendor should provide support and consistently provide training opportunities. Without that, your program can appear to be a burden to employees instead of useful.
Plus, if employees do not understand how to use the software, aren't sure of any guidelines, or who they can contact about questions, your program is bound to have low engagement and a frustrated team of users.
Employees are also on different levels of understanding technologies, social media, and what it means to be a social employee, so training sessions will be essential.

Employees aren't clear on objectives, goals, and the why
With employee advocacy, it's your company's workforce that will be highly involved and will be sharing daily (hopefully). The goal for most companies should be to get all employees involved, which will greatly improve branding, sales, leads, and more.
Yet, before you can get employees actively using the software, they need to be extremely clear on:
the objectives of this strategy
the goals of the program
why their company chose employee advocacy
how it benefits them personally
Just like having executives onboard for boosting interest, employees need to understand why this is important to be involved. Always have clear goals and be transparent to what the company expects for those who participate.
It's also important to note that you should never make participation required, otherwise it just feels forced and like another job chore.

Not sharing and including quality content
One issue that may not be as obvious, but can also affect how successful your employee advocacy solution will be is not having quality content ready for sharing.
The major draw of employee advocacy is to make it easier for company content and field marketing materials to be shared to networks with a few simple clicks. Yet, your company only allows product info and "sales-pitch" sounding content, you'll find employees sharing it less often.
Your work colleagues do not want to spam their networks with just sales content, nor do their audiences want to engage with that content as well.
Instead, your program needs a mix of content that will be informative, educational, and interesting. This means having content for your typical buyer's journey (make sure your company content gets a makeover if need), third-party content, and allowing employees to pull in content from resources they enjoy.

Not allowing employees to contribute
Although you might be the "gatekeeper" or admin of your chosen employee advocacy solution, not allowing employees to get fully involved will hinder results and participation.
Your team wants to contribute and feel involved (if not, visit your company culture) and if employees do not feel they are contributing to the success, why should they get involved?
A few cool features of our platform, EveryoneSocial, for example, is we let employees not only build their own list of news outlets for content but give employees options to suggest content as well. Now, they are not just relying on admins to control everything but can have a say in the content process.
Additionally, allow employees to get involved in writing content and sharing their unique voice and perspective. It shows the trust in employees and they are much more likely to share and promote something they personally wrote.
Besides that, gamifying the experience and rewarding participation can also help boost engagement and involvement.

Management and team leads are not active
Similarly, how I mentioned the importance of getting executive support, management and team leads also need to be active and show excitement for employee advocacy.
These are leaders of their teams and their departments whom the rest of the workforce interacts with fairly often. Seeing that management and team leads are not participating or don't care, is not going to drive interest or a level of adoption by others.
It's another point of lead by example and others will show more interest or will be more eager to get involved themselves. If leaders or management do not care, why should I?
This might be a far more common challenge and a reason why an employee advocacy solution starts to fail or doesn't deliver on results. It's also why it is important for leaders and managers to be a part of the employee advocacy conversation and be some of the first users who have access to a program. You haven't given the program enough time
We live in a fast-paced world where we expect to get the info and results we want instantly. Granted, the internet, social media, and cell phones have done just that. But with software and strategy solutions, not everything is immediate or obvious right away.
Employee advocacy software solutions are no different, but a lot of times people expect instant results. Now, many times you can see some serious impact within the first month or two of implementation, but employee advocacy is the long game. It's actually quite similar to any other marketing tactic like content marketing, SEO, brand visibility, etc. — it doesn't happen overnight but if done well, the results are great a few months later.
But consistency, planning, and continuing to learn will inevitably lead to solid results and a great ROI. Many people are ready to throw in the towel right away, instead of giving the program a chance to work.
If you are looking for results within a week or two, employee advocacy is probably not the short-term solution you'd want. You need to look at the bigger picture and understand the social impact it will have in year one and beyond.

Your employee advocacy solution isn't easy or have the right features
There are a few software solutions for employee advocacy and ultimately your choice will depend on few factors. Yet, the larger issues will be if the platform offers the right features you need and that adoption of the program is easy for anyone to learn.
No one enjoys a software solution that is difficult to learn, nor will they be inclined to use it. I've used various software solutions that were difficult to use or not easy to learn, you think I was excited or cared to be engaged with it?
Of course, costs can also be a driving factor as well and is very fair, especially depending on your budget and which department might own employee advocacy. But a cheaper solution without proper features or ease of use is not going to yield great results either.
Even if you are saving money now, in the long run, it's actually going to hurt your ROI. A simple way to look at it is to buy success, not just a solution.
Learn why companies continue to choose EveryoneSocial over other providers as their employee advocacy solution. Schedule your personal demo.

Final Thoughts
It's been an exciting time for employee advocacy and the need for a formal strategy and software solution for companies has steadily grown.
Some of the early adopters like Dell, Adobe, Kelly Services, and Genesys have not only been ahead of their peers, but they continue to see some amazing and steady results.
If you have a current employee advocacy solution in place and are not seeing the desired results, make sure you read the above points. Many times its a few simple changes, patience, or finding the right software solution for your needs.
What challenges do you face with your employee advocacy program?

Want to learn more about companies that have implemented employee advocacy? Here are 10 examples of companies who have adopted a solution and strategy effectively.